Kellogg Magazine
|
Features
Launching, growing, acquiring, succeeding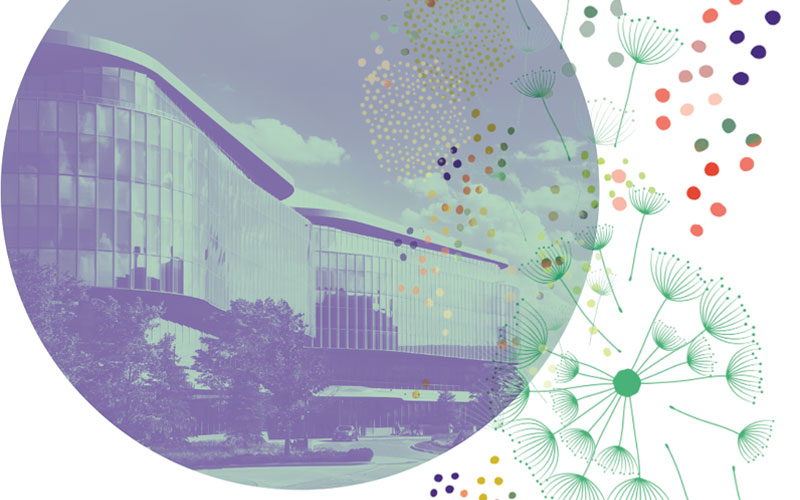 Since 2012, Kellogg has revamped the structure of its entrepreneurship programming for MBA students, enabling them to explore all aspects of starting and growing a business before they even leave campus.
When Steve Lane '16 and Tushar Garg '16 founded their company, Flyhomes, they knew they wanted to create a business that would help home buyers and sellers feel like they were both "winning" at the end of the deal.
Flyhomes does this by essentially turning every buyer into an all-cash buyer. The company fronts the money for the sale — reducing risk for the seller, while giving the buyer more time to lock in the best mortgage rate. Flyhomes, founded four years ago, also provides a full suite of home-buying services, from brokers and inspectors to mortgage and closing services.
The founders' time at Kellogg played a big part in their successful launch — from startup-specific courses to their experiences as Zell Fellows. But there was something else at work, Garg says, that helped build the company's core strengths.
"It encapsulates Kellogg's culture of collaboration," he says. "You're collaborating in order to make people feel like they're winning, but not at the cost of the other person. They're winning together."
Flyhomes' story is emblematic of the way Kellogg teaches entrepreneurship today.
Until Kellogg's Innovation & Entrepreneurship Initiative launched in 2012, the school had only three professors teaching three courses. Today, students who are interested in an entrepreneurial career will find a dedicated entrepreneurship pathway that includes more than 20 KIEI faculty as well as faculty from other disciplines. Together, they teach entrepreneurship courses across all seven of Kellogg's academic departments.
The overhaul is clearly working. In the past seven years, Kellogg alumni have founded nearly 400 startups in 27 countries, raising $6.1 billion in funding.
And while KIEI's offerings may be new and improved, they rely on the long-standing, core Kellogg values of collaboration, innovation and creativity, along with a dedication to training leaders in general management.
"Kellogg is truly a general management school. And entrepreneurship marries our strengths across the board, from marketing to capital structure to strategy to organizational leadership," says Benjamin Jones, a strategy professor and KIEI's faculty director. "Because you're not just doing one function as an entrepreneur; you're doing the whole thing."
Kellogg's entrepreneurship program is also built on the fundamental idea that a career in entrepreneurship can include far more than founding a startup. While that might be the right path for some, KIEI also provides robust training for those interested in other pathways, such as working in a venture that is in high growth or acquiring an existing company.
"There are multiple career paths into entrepreneurship," explains Linda Darragh, KIEI's executive director. A student may come in with a great startup idea that pans out. Or they may go down that road and realize that founding a company isn't for them, and they would rather work in an operator role in private equity portfolio companies. Or they'll focus on growing and scaling a company now, then launch their own business after gaining more experience. "As soon as they arrive at Kellogg, we're telling them, 'You've got options.'"
Learning and succeeding together
When he was a student at Kellogg, Lane knew he wanted to start a business. Right away.
He took New Venture Discovery, the first of the three-course Launch Pad series, in 2014. In it, he came up with an idea for a company that would help homeowners retrofit their houses to save energy. A classmate introduced him to Garg, and together they took the second of the launch pad courses, New Venture Development, in order to start building the business.
The pair were also part of Kellogg's Zell Fellows program. Funded by Sam Zell, the program brings together a small group of MBA students who pursue a specific entrepreneurial endeavor, either by founding a business or acquiring one. The program provides students with mentorship, unique experiences and funding. Fellows also build a network of local and international entrepreneurs through excursions and form a close community of peers. To date, Zell Fellows have raised $375 million in funding and generated $1.6 billion in market value.
"It helped me find my inner entrepreneur," Garg says of the program. "You have a peer group who all want to build something, and you're all willing to help each other."
That support system is a key part of the Zell program, explains David Schonthal '09, its faculty director, and a clinical associate professor in KIEI.
"One of the guiding principles of Zell is making each other successful," he says. "Don't just make yourself successful."
For Lane and Garg, that road to success took several turns.
The pair decided that their original business model wouldn't work, and they pivoted the business to helping people buy houses. As they were learning the industry while building the company, a new idea came when a friend was trying to buy a home. Inspired by their negotiations class at Kellogg, Garg spoke with the seller's real estate agent, to see if they could make a deal that felt like a "win" for both sides. In the process, they learned that the seller was particularly concerned about the buyer's financing falling through.
This insight eventually led to Flyhomes, where Garg is CEO and Lane is executive chairman. Flyhomes now employs roughly 200 people and has raised $40 million in equity capital and $120 million in debt.
Flyhomes' evolution from a focus on energy efficiency to home buying is typical of Zell Fellow ventures, Schonthal says. "I tell students early on that the one thing I know for sure is that the business you have at the end of the year is going to look different than it does right now."
Innovative coursework with an entrepreneurial spirit
For some students, this evolution manifests in the important realization that they do not want to be a founder.
"People underestimate just how hard it is to start something from scratch and be successful at it," Schonthal says. "One of the greatest benefits we can provide to students is making them keenly aware of how hard it is to do this, and whether or not they are suited for it after they leave school."
This is why Kellogg focuses on the many paths into entrepreneurship.
"We're training people first and foremost to be entrepreneurially minded. It can be starting a business from scratch or it can be buying a business and growing it or being an intrapreneur," Schonthal says. "They all require a similar foundation of resilience and creativity."
KIEI's building block classes provide deep dives into different aspects of the entrepreneurial mindset. There are courses, for example, on branding for startups, intellectual property and entrepreneurial selling.
Kellogg also understands that different industries require entrepreneurs to have specialized knowledge beyond general entrepreneurial know-how. This is why the school created industry-specific courses, such as those that cover social impact entrepreneurship. The finance department, for instance, has developed global-focused venture capital courses and experiential labs to let students see all stages of growing a company from both sides of the checkbook. Whereas the healthcare faculty have partnered with entrepreneurship faculty to explore financing and commercialization in the competitive medtech field.
Kellogg students often work across Northwestern University, collaborating with the medical and engineering schools, for example, to hone their knowledge and create partnerships in different fields.
"These collaborations, which pair Kellogg students with experts in these deep-technology domains, can be especially fruitful," Jones says. "And they further expand Kellogg's many pathways into entrepreneurial careers."
A unique growth and scaling program
In the early days of KIEI, the school focused on beefing up its program for students interested in launching a business. But, Darragh says, they soon saw a need from a different set of students, those who were entrepreneurially minded but weren't interested in becoming founders, at least not right away. These students needed a robust curriculum and experiential opportunities around growing and scaling businesses.
While other top business schools may touch on growth and scaling in a few courses, Kellogg now offers more than a dozen courses in the pathway, from strategy to marketing to recruiting and retaining top talent in growth companies.
"It's an in-depth, cross-disciplinary approach," Darragh says. "We saw a way to claim this white space in business school education."
One of the curriculum's goals is to bring students into contact with practitioners in growth-stage companies. For example, the Growth Strategy Practicum gives students hands-on experience by pairing them with companies, from high-growth tech firms to retailers or nonprofits, explains Karin O'Connor, a clinical assistant professor who teaches the course and is a venture partner at Serra Ventures.
Students recently helped a family business that was "growing like a weed," but was also experiencing some process bottlenecks, she says. The students recommended a ranking system for assessing new business opportunities as well as a way to reorganize the sales force. Another group worked with a newly acquired cosmetics company that needed a new marketing game plan. The students and new owners collaborated on an Amazon rollout strategy that included recommendations on optimized product bundling.
The course, which has been running for three years, originally tapped solely into the Kellogg alumni network to source business partners. "But word has gotten out that our students do really good work," O'Connor says. "Now everybody wants to work with them."
Kellogg also helps match growth-stage entrepreneurship students with companies for summer internships. Because these companies generally don't have the same internship budgets as consulting firms or large corporations, Kellogg helps subsidize pay for about 25 students so that they can earn summer salaries comparable to their peers.
Recent participants include VC-backed Fair Financial, furniture manufacturer Formaspace, and specialty retailer Paper Source.
The school's San Francisco Immersion Quarter is another recent innovation aimed at helping students grow their professional network and entrepreneurial skills.
In its fourth year, the program offers students a crash course in the Silicon Valley startup and venture capital scene over the winter term. Students take classes two days a week and intern the other three days. They are assigned a mentor, and are also expected to network with both Kellogg alumni and other industry insiders.
The program has grown from 13 students the first year to as many as 26 more recently.
"These are students who are passionate about careers with growth-stage companies," Darragh says. "Being in San Francisco gives them a chance to build their network in the tech world and establish an important foot in the door there."
A growing focus on entrepreneurship through acquisition
Another important addition to Kellogg's entrepreneurship program is its focus on teaching entrepreneurship through acquisition.
"One of the fastest ways for students to become CEOs when they graduate is via entrepreneurship through acquisition," Schonthal says. "Because, according to the data, the odds of success are much better than starting a business from scratch."
The Zell Fellows program added an Entrepreneurship Through Acquisition track in 2015. And, last fall, a new, innovative capstone class debuted for the graduating cohort of Executive MBA students.
These 75 EMBA students embarked on a four-day, role-playing, "live" case: a family business was being courted by a number of would-be entrepreneurs. Would the business sell? For how much? And to whom?
"Imagine a traditional business school case meets Dungeons & Dragons," explains Schonthal, who co-created the class along with finance professor Mitchell Petersen. "To our knowledge, this is the first and only course of its kind."
The cohort was prepped in method acting techniques by a former Second City trainer, while a Slack channel provided a daily dose of (faux) industry news that altered the nature of the negotiations. And sprinkled throughout the week were key takeaways from each of the EMBA core courses that students were expected to recognize and act upon.
"It is a very unique course and experience, and the students love it," explains Greg Hanifee, EMBA's associate dean. "The course reflects growing student interest in acquisition entrepreneurship. They were eager for courses that allow them to understand the risks and rewards of buying and selling companies as a path to C-level leadership."
The course also touches on all the major lessons that students learn in EMBA, from market economics to accounting to negotiations to finance, making it an ideal capstone course. "It reinforces everything that we teach," Hanifee says, "and it resonates as a perfect bookend to the students' launch into the program."
Another new component of the growth-stage leadership focus was driven by market demand, O'Connor explains.
Private equity firms have been struggling to find good operators who can jump into C-suite roles in acquired companies. So they're starting to create apprenticeship programs, often called CXO programs, where recent business school graduates are hired to work with executives at newly acquired firms. Those graduates get C-suite experience, and the PE firm is building a bench of highly skilled operators who can jump in to lead a future acquired business.
"These firms are beating the bushes in search of this skill set," O'Connor says. So she started working with the Kellogg Career Management Center three years ago to increase recruiting opportunities for entrepreneurial students who want to join CXO programs. So far, more than 30 graduates have been hired into such programs.
Erica Hauser '20, a One-Year MBA student, saw the need for skilled operators firsthand while working on the investment side at a private equity firm before she came to Kellogg.
"The scarce resource was talent, people who understood the PE model and how we thought about growth," she says. The firms she worked with had very deep expertise within their domain, but they needed people with a broader base of business knowledge to help them grow.
So Hauser came to Kellogg to get that broader knowledge.
"I have a technical background in finance and accounting," she says. "But I knew that in order to effectively transition into an operator role, my management and leadership skills were really going to be put to the test."
And it paid off. Hauser has accepted a job in the CXO program at Shore Capital Partners, where she'll be working with a firm that runs medical clinics in Oregon. She'll focus on helping the company expand across the Pacific Northwest.
"I can help them take their business to the next level, to help create jobs and have a direct impact on the communities we serve," she says.
This eagerness to jump right into a leadership role is common among students interested in the growth-stage track, whether it be via a CXO program or entrepreneurship through acquisition route, O'Connor says.
"They want to be in a role where they can have an impact right away," she says. "And it can be scary, because you're on a tightrope. These companies don't have a lot of room for error. But you can make a really big difference."
Tell us your entrepreneurship story