Kellogg Magazine
|
Departments
Letter from the Dean
Brave Thinkers
Passion Project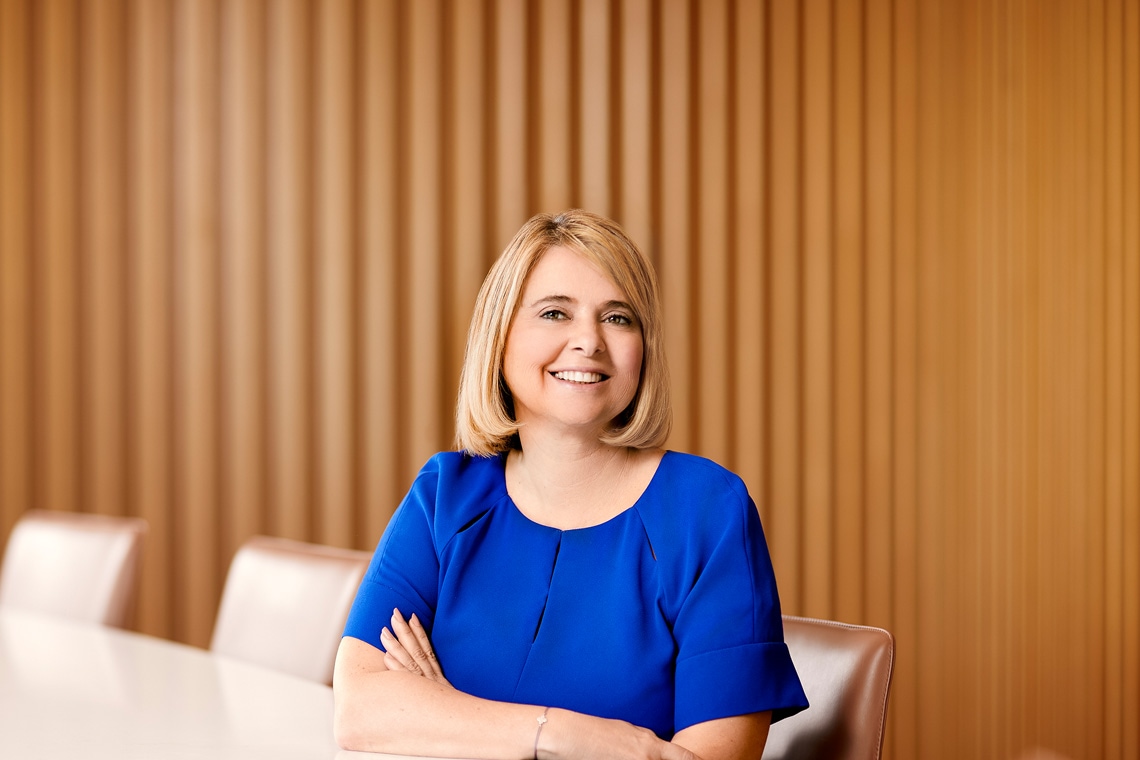 Francesca Cornelli addresses alumni
Dear Kellogg alumni and community members,
It's hard to describe the thrill of finally being at the Global Hub this fall. I'm sure this time of year makes you reminisce about when you arrived in Evanston, Chicago, Miami or one of our EMBA partner campuses and felt the sense of unlimited opportunity that Kellogg brings.
As you must have done, I spent the summer visualizing myself here. While I was traveling to say goodbye to alumni from the London Business School, I was also fortunate enough to see the true global nature of the Kellogg community. From a Kellogg/LBS networking event in London to stops in Hong Kong, Milan, Dubai and several U.S. cities, I was overwhelmed by how welcoming and enthu­siastic you were. It only deepened my determination to do everything I can for this school and build on the incredible foundation that previous deans have set.
In the article from last issue, I described Kellogg as a place of ideas with an eclectic, entrepreneurial, cooperative and engaged spirit. It was amazing to see how this resonated with alumni, especially in your desire to enhance your engagement with the Kellogg community no matter where in the world you live and work. I hear you, and I will do my best to provide you with those opportunities.
The more comments and suggestions I received from you in my travels and on campus, the more I realize that my perception of Kellogg is also the community's perception. I've been collecting all of your ideas and I will continue to do so as I meet many more of you.
When you do reach out, I will ask you to help me as well. Kellogg needs you. Whatever I can do for Kellogg will resonate widely if you embrace it.
You're already accomplishing so much by setting an innovative example for students to follow as they progress in their careers. You are the ones who connect with prospective students and encourage them to join our community. You engage with students during their time at Kellogg, and you help pave career paths for our talented graduates. You shape our reputation with the stories you tell and your confidence in our path forward. You are the ones who demonstrate to the world, in your words and actions, what makes Kellogg different.
It has to be you.
I look forward to connecting with more of you over the coming months.
Francesca Cornelli
Dean