Kellogg Magazine
|
Departments
Brave Thinkers
Brave Thinkers
Passion Project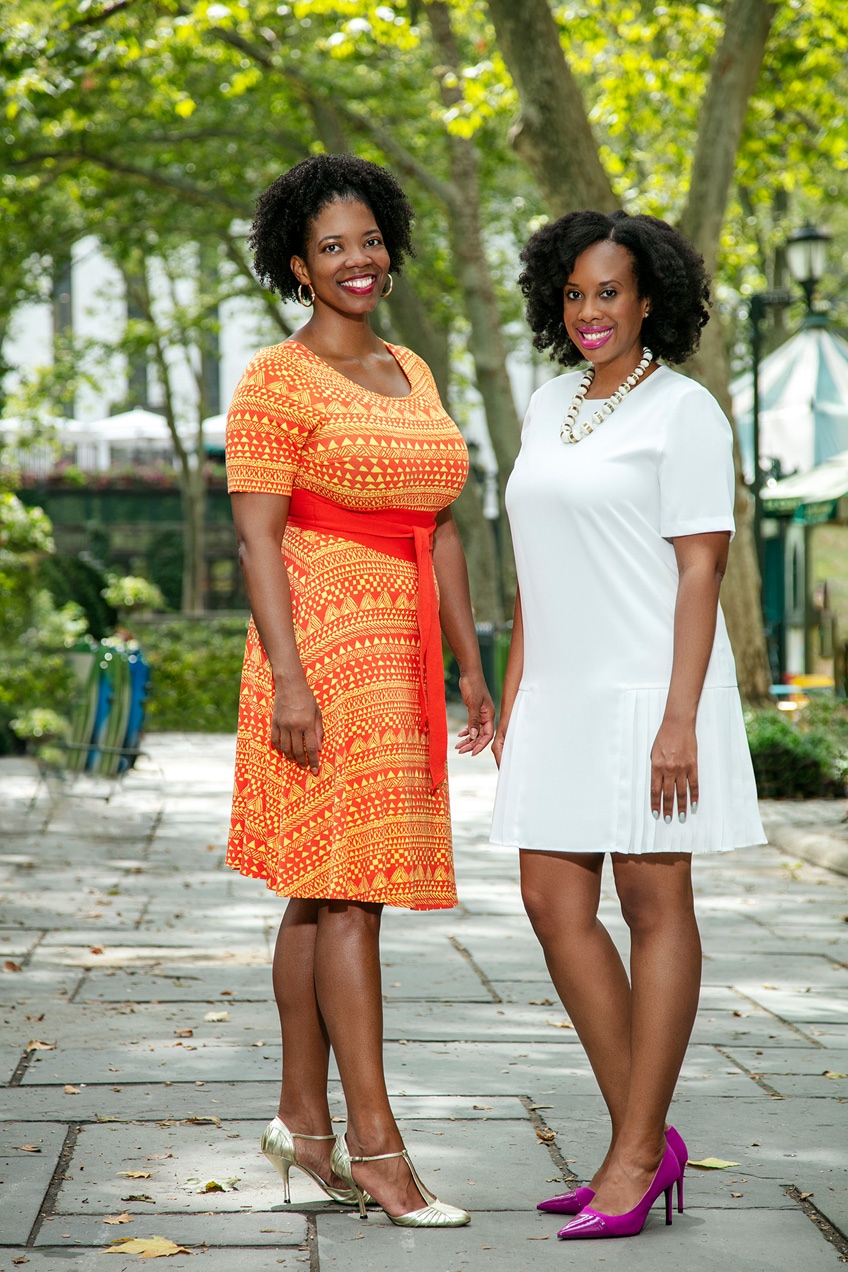 Building a collective of black female tech founders
Black women create more businesses faster than any other group in the country, and they're earning more college degrees than ever before, according to the Brookings Institution. But if you look at the leaders of unicorns, those rare startup companies valued at $1 billion or more, black women are about as elusive as those imaginary creatures. In fact, as reported in the ProjectDiane report, a majority of startups led by black women raise no money, and those that do raise an average of $42,000, compared to the average seed round of $1.14 million.
But two Kellogg alumnae know it's not for a lack of good ideas or hard work.
Instead, say Regina Gwynn '09 and Lauren Washington '11, black women need access to investors, education on finding resources and an organization to raise the profile of black female founders, which is why they created Black Women Talk Tech.
This collective of black women tech founders (who must be working on a scalable business full-time) has grown to more than 500 members since its founding in 2017. Its main thrust has been annual conferences with draws like pitch competitions, investor meet-ups and classes on topics ranging from building remote workforces to using human-assisted AI. So far, BWTT has awarded $140,000 to 13 founders. And at least 30 women have been funded directly or from contacts they've made through BWTT.
"We want to change the idea of what a tech founder looks like," says Gwynn. "Half the battle is to remind people there are other people besides Mark Zuckerberg and Steve Jobs out here ... and they're doing it with no money and venture capital funding."
Gwynn and Washington know what black women in tech want because they are founders of tech companies themselves. Washington, who lives in Austin, Texas, first created KeepUp, an app designed to help businesses and individuals manage their social media accounts. She ended that business based on what she learned through BWTT and is now ready to launch a new platform called Fundr to connect vetted startups with investors. Gwynn, who lives in New Jersey and works in New York City, created TresseNoire, the first beauty booking platform for multicultural professionals. It's now pivoting into a virtual beauty coach app, using artificial intelligence to create customized beauty care regimens.
They're each hoping to create their own billion-dollar tech companies. But instead of being cutthroat about it, they've created a community to lift others.
"We think there's enough money for all of us to get funded," says Washington. "The more you have black women who create successful businesses, the more likely people are going to take chances on you."
Looking back, their meeting could seem like fate. Gwynn and Washington didn't know each other at Kellogg, but they kept running into each other at the same technology conferences and would gravitate to each other as two of the few black women in the room.
And what they wanted—even needed—to talk about was more urgent and engaging than what was on stage. Even though they both had MBAs and were running technology companies, they felt like foreigners.
"We want a seat at the table, but we don't know where it is," Gwynn recalls feeling. "What is a cap table, term sheet...tech stack? This was a brand new language I was learning, and she was too."
As they talked, and met their third BWTT co-founder, Esosa Ighodaro, they knew they couldn't be the only ones who needed help.
Gwynn says they wondered, "Can we create a safe space to be open and be vulnerable and ask the questions we need to ask to scale our business? You've got problems. I've got problems. Can we help each other? Can we help each other win?"
The answer, of course, was yes.
Their ambitions were modest considering their success today. They wanted to attract 30 women to attend their first conference in 2017. Instead, they had to turn away most of the 300 who RSVP'd. The next year, they held a two-day conference for 500 at Microsoft's headquarters in New York City.
"They're each hoping to create their own billion-dollar tech companies. But instead of being cutthroat about it, they've created a community to lift others."
This year, 1,300 attended the three-day "Roadmap to Billions" conference in New York, billed as the largest gathering of black women tech founders in the world.
Both women say they relied heavily on the network of Kellogg alumni to secure sponsorships, partnerships and speakers for the BWTT conferences.
"I can reach out to anyone and they will help me," says Washington. "It's incredible to have people who are now, where we're 10 years out, decision makers in these companies. ... It's something truly money can't buy."
Gwynn says Kellogg has "definitely been instrumental. ... Just the education and the experience itself was extremely valuable."
By the end of 2019, the women will have expanded to 10 chapters, including their first international chapter in London. And based on the need they heard from black men, they're working with a group to help create Black Men Talk Tech.
Washington says BWTT has thrived because it offers a sense of belonging to women whose experiences are very different than white, male leaders.
"When you're around people that have different experiences than you do, you start to question if you're good enough. If I've been trying to raise money for two years and haven't made a dime and meet my white male counterpart who raised $1 million in a month, that's really disheartening. [But] when you see your experiences reflected and you know it's not necessarily just you and you talk with people and find ways around these problems…there's just a sense of belonging."
The hurdles black women face are enumerated in the ProjectDiane report, a demographic study on black women founders and their startups by digitalundivided. Its 2016 study found just 12 black women had raised over $1 million in outside venture funding. The latest report puts the number at 34.
Just one black woman has created a company valued at over $1 billion: Julia Collins of Zume Pizza, who spoke at this year's BWTT conference.
Washington and Gwynn say investors are missing out on economic opportunities that black women already recognize, from health technology to maternal care to beauty. Per U.S. Census Bureau projections, minorities are expected to make up the majority of the U.S. population between 2040 and 2050, and black women are already serving their needs.
"These untapped markets are going to be the markets investors need to play in," says Gwynn. "Everyone's going after crypto. ... There are other markets."
And because black women are the backbone of their communities, she says, investment in black-led companies trickles down. "When you support and resource a black woman, you support and resource a community," she says.
"We make magic happen on a daily basis."