Kellogg Magazine
|
Departments
Connections
Brave Thinkers
Passion Project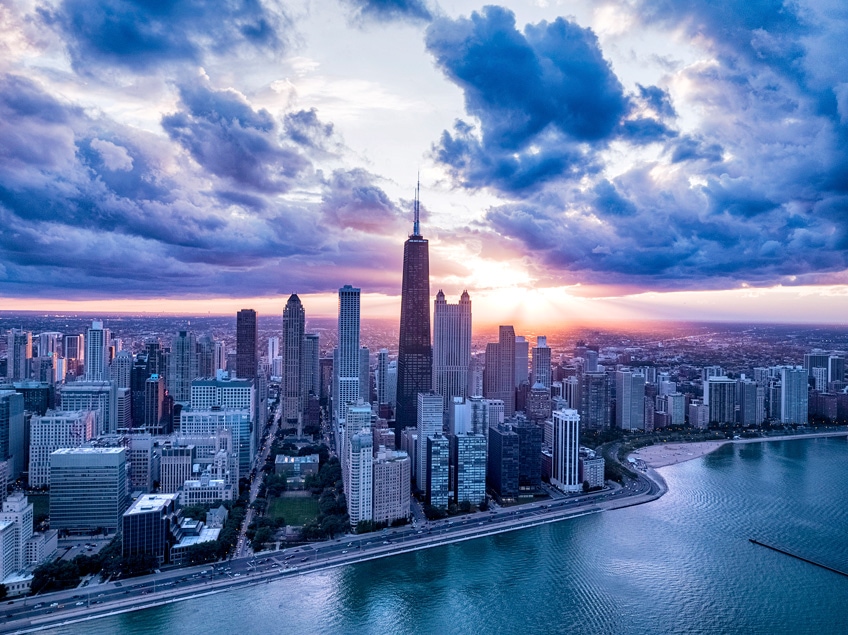 Better than a check
A whirlwind of weeks took Julie Easom Maner '96 from volunteer to board member of Compass, a nonprofit that brings volunteer businesspeople together with other local nonprofits. Maner, a stay-at-home mom in Washington, D.C., had initially volunteered to keep her skills sharp, but she quickly fell in love with Compass' mission and became deeply involved. Within two years at the board level, she became board chair and led Compass' expansion into Chicago.
Maner recruited for Chicago board members by tapping into her network of fellow Kellogg graduates. She and her husband, Andy Maner '97, also a Kellogg alum, hosted a dinner and explained the mission of Compass—everyone became excited, she said. Six Kellogg alumni now sit on Compass' Chicago board, including founding Chicago chair, Howard Katz '96.
Compass project groups consist of nine professionals—including marketers, lawyers, data analysts and financial services professionals, all at different stages of their careers. Nonprofits helped by Compass groups have included youth education programs, women's health centers, veterans organizations and even a ballet company. Volunteer groups are matched with these nonprofits from fall until spring, when they analyze the nonprofit's business model, make suggestions for changes and use their skills to help any way they can. Maner says that volunteers become intimately familiar with the nonprofit, often joining its board by the end of the project.
"They have so much heart in the game," she says. "It's not that we have skills that the nonprofit doesn't have—in many cases, it's just that they don't have eight hands, they have two. We're often just providing extra hands."
Those extra hands can be profound for the nonprofits, both for the work volunteers bring and the confidence they give potential donors. Natalie Tessler, executive director of Compass Chicago, says that donors often feel more comfortable in giving money to a nonprofit backed by a team of business professionals. Even without the donor dollars, Compass projects are valuable. Tessler says each project is valued at $150,000. Compass had 50 projects in Washington, D.C., last year and 11 in Chicago, creating approximately $7.5 million in value for nonprofits in the nation's capital and nearly $1.7 million for Chicago nonprofits.
Nonprofits often tell Tessler that collaboration with volunteers is "transformative," as volunteers offer unbiased perspectives on how the nonprofits can solve challenges, operate more efficiently and grow the organization. Skills-based volunteering allows businesspeople to add their expertise to nonprofits in a way they can't with manual labor or their check-book, Tessler says. Maner agrees: "I have a specific set of skills to give a nonprofit, just as doctors can go and do surgery in third-world countries."
Beyond helping nonprofits, volunteers have a chance to network with other volunteers, nonprofit executives, and nonprofit board members. "We are building the next generation of philanthropists who understand and care about the nonprofit world" says Maner, who now sits on Compass boards in Chicago and Washington, D.C., and wants to continue recruiting Kellogg alumni as volunteers for Compass and expand the number of projects in Chicago. "I think that it's super important for all of us to be helping in whatever way we can," she says.