Start of Main Content
Healthcare at Kellogg
The Hawryluk Biopharmaceutical Scholars
The Hawryluk Biopharmaceutical Scholars Endowed Fund prepares Full-Time MBA students for long-term success in the evolving biopharmaceuticals field.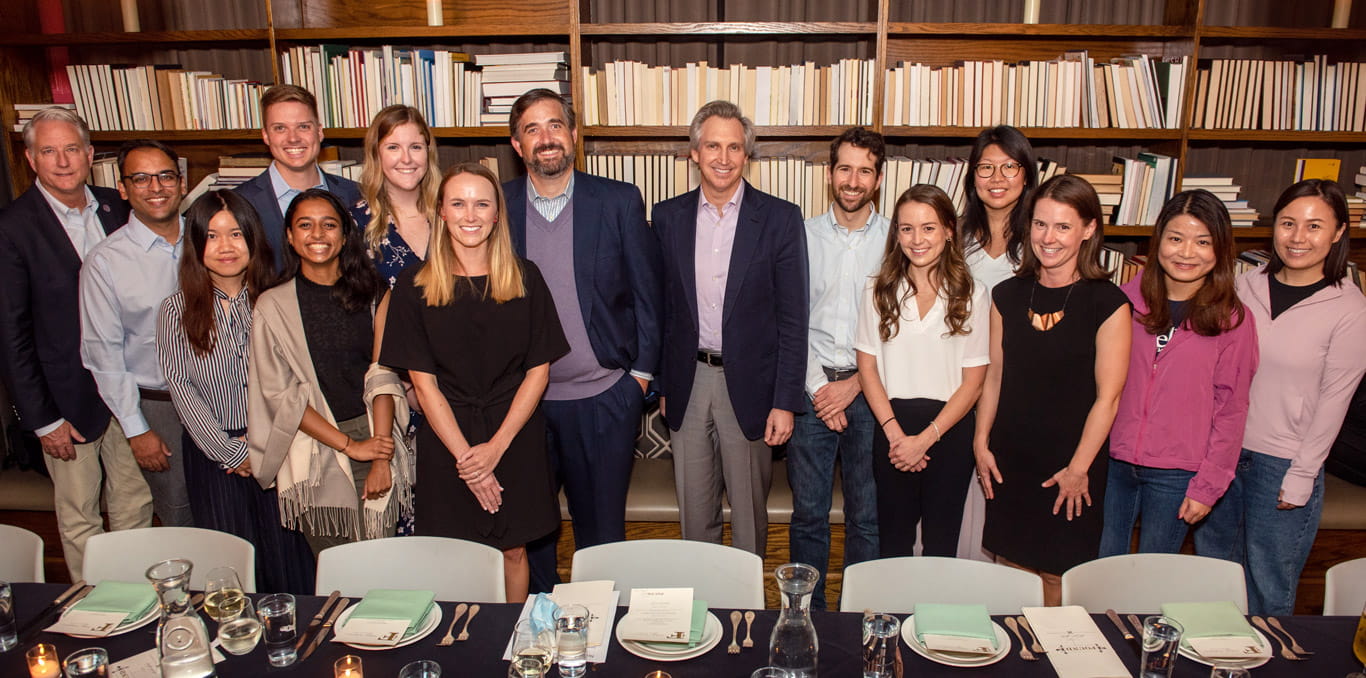 A passion for improving healthcare
Established in February 2021, the Hawryluk Scholars Endowed Fund is awarded to a handful of Kellogg MBA students who have a proven interest in the biopharmaceutical field. With the opportunity to learn from Kellogg alumni and other experts currently working in the healthcare management field — particularly in the cutting-edge specialty of biopharmaceuticals — you'll get an immersive education, access to industry leaders and a dedicated mentor.
Kent Hawryluk '07 Executive MBA, co-founder, president and CEO of MBX Biosciences, started the Hawryluk Biopharmaceutical Scholars Endowed Fund believing that Kellogg is in a unique position to nurture a pipeline of MBA talent in healthcare, biopharmaceuticals and support-related entrepreneurship.
A Cutting-edge scholarship
Customized mentoring
Get ongoing, personalized guidance from alumni and scholarship cohorts.
Industry access
Enjoy personalized access to industry leaders and startups.
Company treks
Visit leading-edge companies at the forefront of biopharmaceutical innovation.
In April 2023, the Hawryluk Scholars traveled to Boston, Massachusetts, for a trek through the city's biopharma ecosystem. Read article on their visit
Two Hawryluk Scholars Eager to Change the Future of Biopharma
Meeting the needs of tomorrow
Hear more from Professor Craig Garthwaite as he talks with Kent Hawryluk '07 Executive MBA about challenges in the biopharma industry and how the program is preparing its scholars to meet these needs.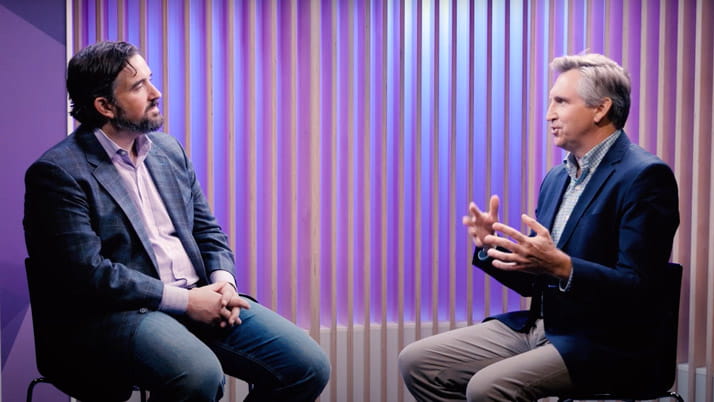 The Hawryluk experience
You'll have access to a broad range of experts in the biopharmaceutical sector and an exceptional curriculum to build a thorough understanding of the healthcare landscape.
Generous financial support
Scholars receive financial support based on their demonstrated interest in the biopharmaceutical sector as well as unique background and experience. For more information about the scholarship, please contact Paul Campbell at
paul.campbell@kellogg.northwestern.edu
.
Faculty and alumni access
Hawryluk scholarship recipients work closely with Kellogg faculty, Northwestern scientists and researchers, and in-the-field alumni for a personalized learning experience that is unmatched.
Scholar network
An established community of Hawryluk Scholars is ready to mentor and help you with career resources, personal insights, networking and support.
Career impact
Current Hawryluk Scholars receive access to prominent employers, scientists and researchers in the healthcare and biopharmaceutical communities.
Meet the current Hawryluk Scholars
Learn what these cohorts are working on and who they're working for.
Contact us about Healthcare at Kellogg