Start of Main Content
People
Joey Wat '00
As the CEO of Fortune 500 company Yum China, Joey Wat shares how her experience at Kellogg prepared her with the hard and soft skills to lead with empathy and determination.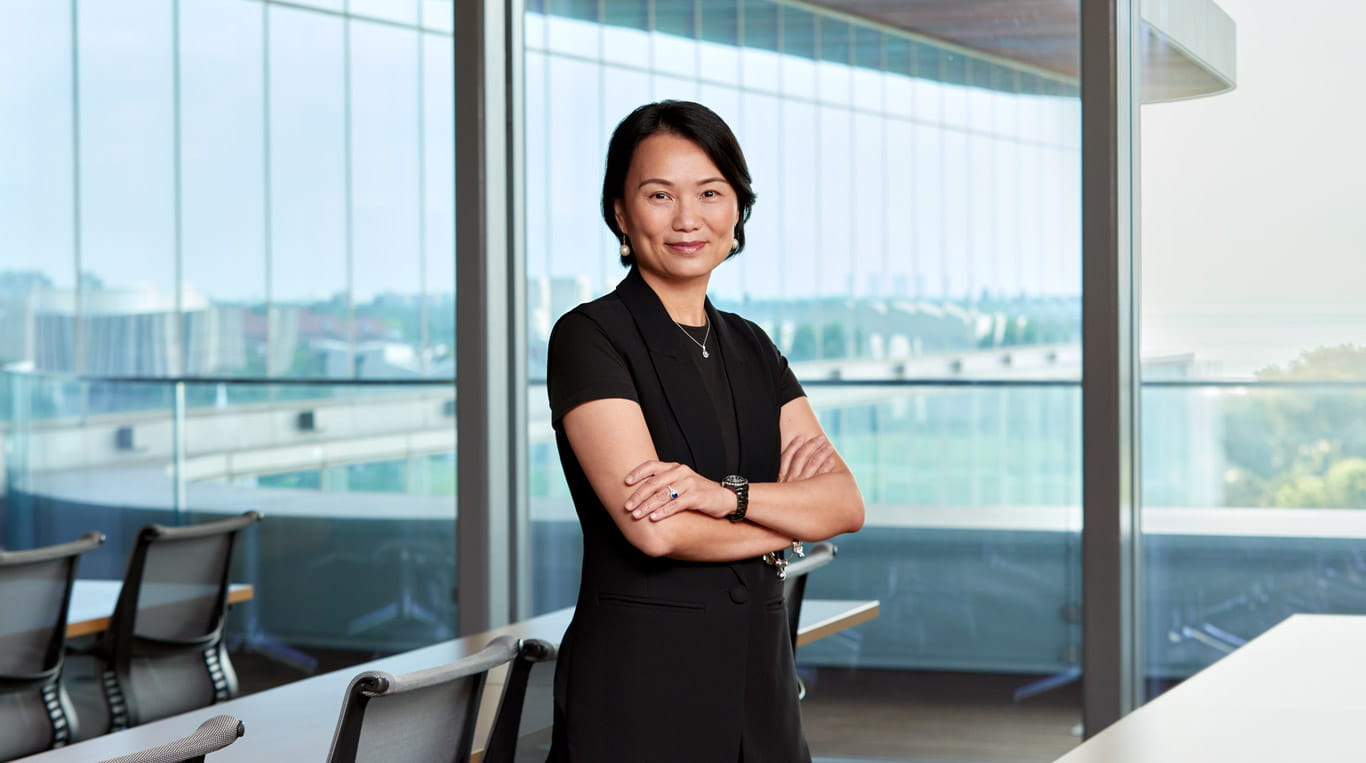 Ask Joey Wat about the secret to leading China's largest restaurant company and her answer is deceptively simple: teamwork.
She credits her time at Kellogg to developing both the hard skills and the soft skills that have made it possible to successfully steer Yum China through the unknown that COVID-19 brought with it, but firmly believes that teamwork belongs in both of those categories.
"When we have very high ego, it's like you put a wall between yourself and everyone else in the world, and that is not a good starting point to solve the problem. We reduce the ego. We listen and we invite everybody to solve the problem," Joey said. "The reason why [teamwork] is a hard skill is because it's not only the discipline of listening, but it's the discipline of reducing our own ego." And that is something Joey considers a critical element to growing her company.
Today, Yum China has more than 11,000 restaurants in China, but what's truly impressive is the speed of growth the company has seen over the course of the pandemic. While store sales have been challenged during that time, Joey attributes a combination of Yum China's brand, strength, operations, business model and creativity to accelerating the growth of new stores.
About Joey
Title
CEO, Yum China
Kellogg Leaders: Joey Wat '00, CEO of Yum China
Joey Wat shares why mastering the power of teamwork at Kellogg is the most valuable skill she has leveraged throughout her career, including running the largest restaurant company in China.