Start of Main Content
People
Francesca Cornelli
Research Interests: Private equity, corporate governance & IPOs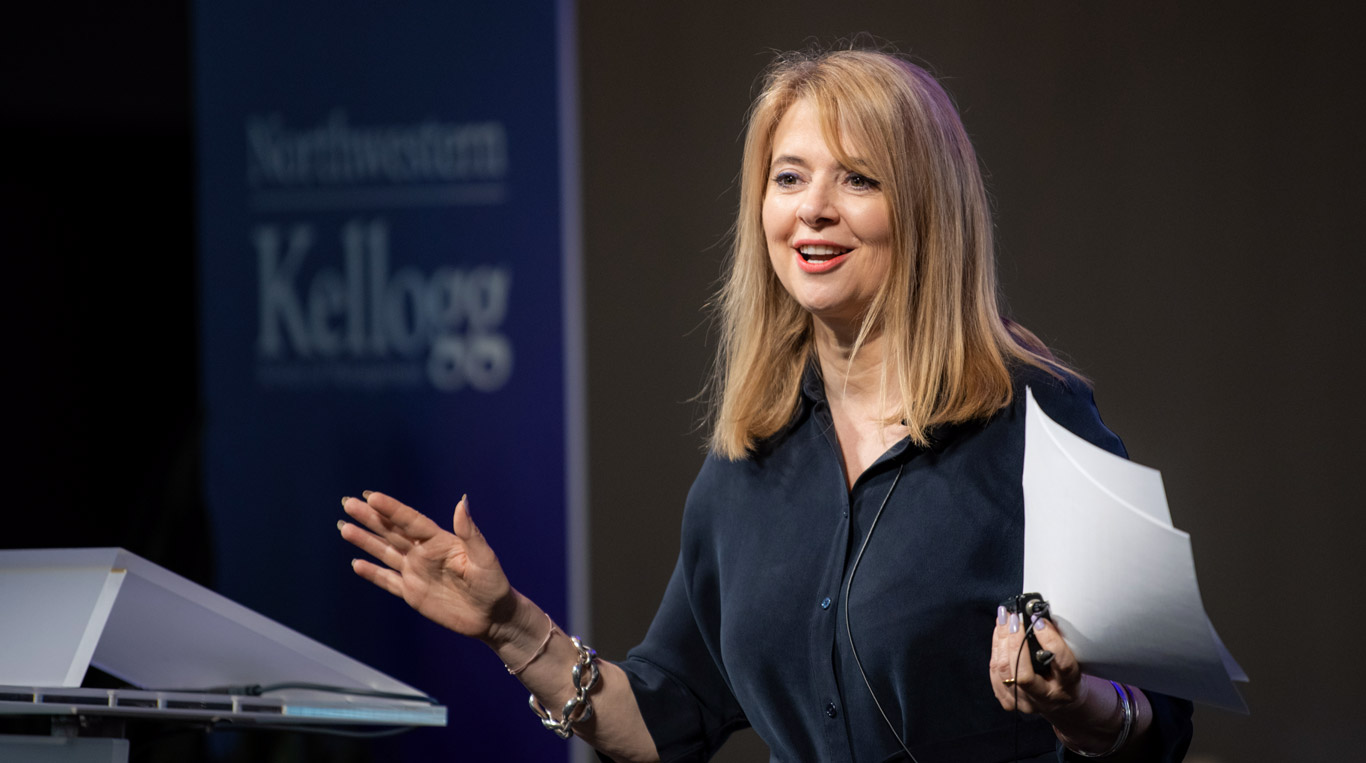 Francesca Cornelli is the dean of Northwestern University's Kellogg School of Management and the Donald P. Jacobs Chair of Finance. She is widely respected as both an accomplished scholar and a leader in business education.
The journey that would later bring her to Kellogg began in Italy, where she studied economics at Bocconi University, with great researchers who also had an impact on business and politics.
"Studying at this intersection of social science, business practice and policy was part of what prepared me for Kellogg," says Cornelli.
Finding her passion
A transformative moment in her career as a researcher came when she was at Harvard studying for her PhD in economic theory and mechanism design, and collaborated with fellow students researching finance. "I became passionate about it right away," says Cornelli, and started to conduct research both in mechanism design and finance.
Her research interests would grow to include corporate governance, private equity, privatization, bankruptcy, IPOs and innovation policy. She has published several papers in the major finance and economics journals, and she has served as editor of the Review of Financial Studies, one of the top three finance journals.
Read more about Dean Cornelli's research and professional experience >
About Francesca
Home Base
Illinois and Milan, Italy
Education
PhD, Economics, Harvard University
Bachelor in Economics, Bocconi University, Italy
Prior Professional Experience
Deputy Dean and Professor of Finance, London Business School
A multicultural perspective
She brings to her role as dean a vast international experience, having taught at some of the top schools in the world. Prior to Kellogg, she was a professor of finance and deputy dean at London Business School, where she directed and advanced its highly regarded Private Equity Institute. She has also taught at the Wharton School, the Fuqua School of Business at Duke University, The London School of Economics, the Indian School of Business in Hyderabad and the New Economic School in Moscow.
"The exposure to, and immersion in, multiculturalism that arises from teaching in different countries can be a huge benefit to the learning experience," says Cornelli. "I believe this is especially true for Kellogg students, who will be expected to lead in a global marketplace."