Start of Main Content
Keith Murnighan Scholarship
The Keith Murnighan Scholarship Fund is a scholarship established by graduating EMBA students to honor late Kellogg professor Keith Murnighan.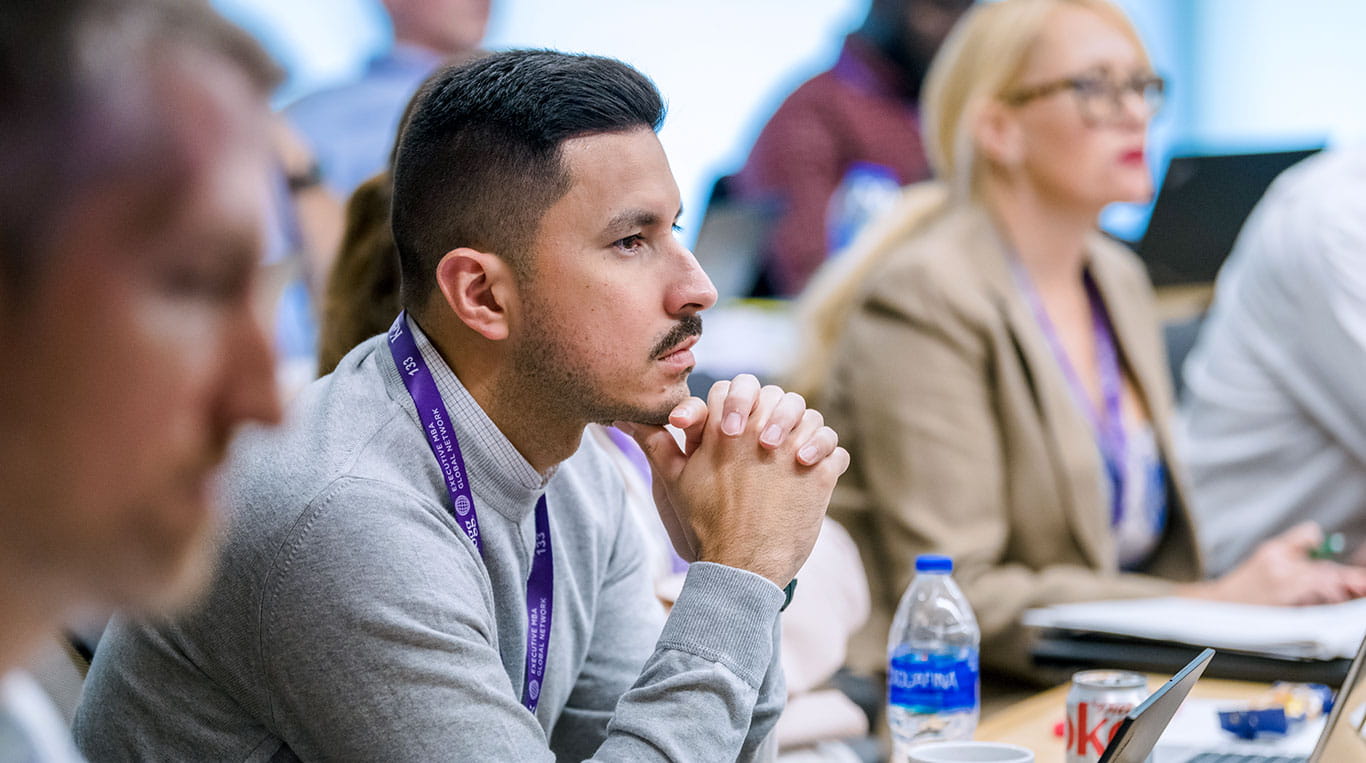 In addition to his uncanny ability to engage and connect with each cohort he taught, Murnighan was broadly viewed as one of the smartest people in his field, pioneering groundbreaking research in behavioral game theory. This scholarship honors his legacy of intellectual accomplishments and the lasting and profound impact he has made on our school.
There are many ways to donate, including stock transfers, employer matching and recurring gifts.
Student Initiated Scholarship
In June 2016, the Kellogg community lost an irreplaceable teacher, mentor and friend. J. Keith Murnighan was the Harold H. Hines Jr. Distinguished Professor of Risk Management at the Kellogg School of Management at Northwestern University, where he embodied the school's commitment to developing brave leaders.


Keith joined the Kellogg faculty in 1996, and over the past 20 years he touched the lives and careers of hundreds of students, friends and colleagues. His abundant enthusiasm and passion for his work left a lasting impression on his students, who have called his lessons powerful and impactful, inspiring and enduring.


The Executive MBA students from cohorts 102 and 103 are working to create a lasting tribute to a great gentleman and scholar, who dedicated his life to our education. We invite you to invest with us in his legacy as we establish the Keith Murnighan Scholarship Fund at Kellogg.
Contact us about the Executive MBA Program at Kellogg
Evanston and Miami Application Deadlines
Jan 2024 (Round 1): August 16, 2023
Jan 2024 (Round 2): October 4, 2023
Sept 2024 (Round 1): August 16, 2023
Sept 2024 (Round 2): October 4, 2023
Sept 2024 (Round 3): January 24, 2024
Sept 2024 (Round 4): April 3, 2024
Sept 2024 (Round 5): June 5, 2024