Start of Main Content
With a Kellogg MBAi, students can learn skills in business & AI-driven technology
The MBAi program offers a unique curriculum that combines business and AI-focused education to prepare students for careers in the rapidly growing tech industry.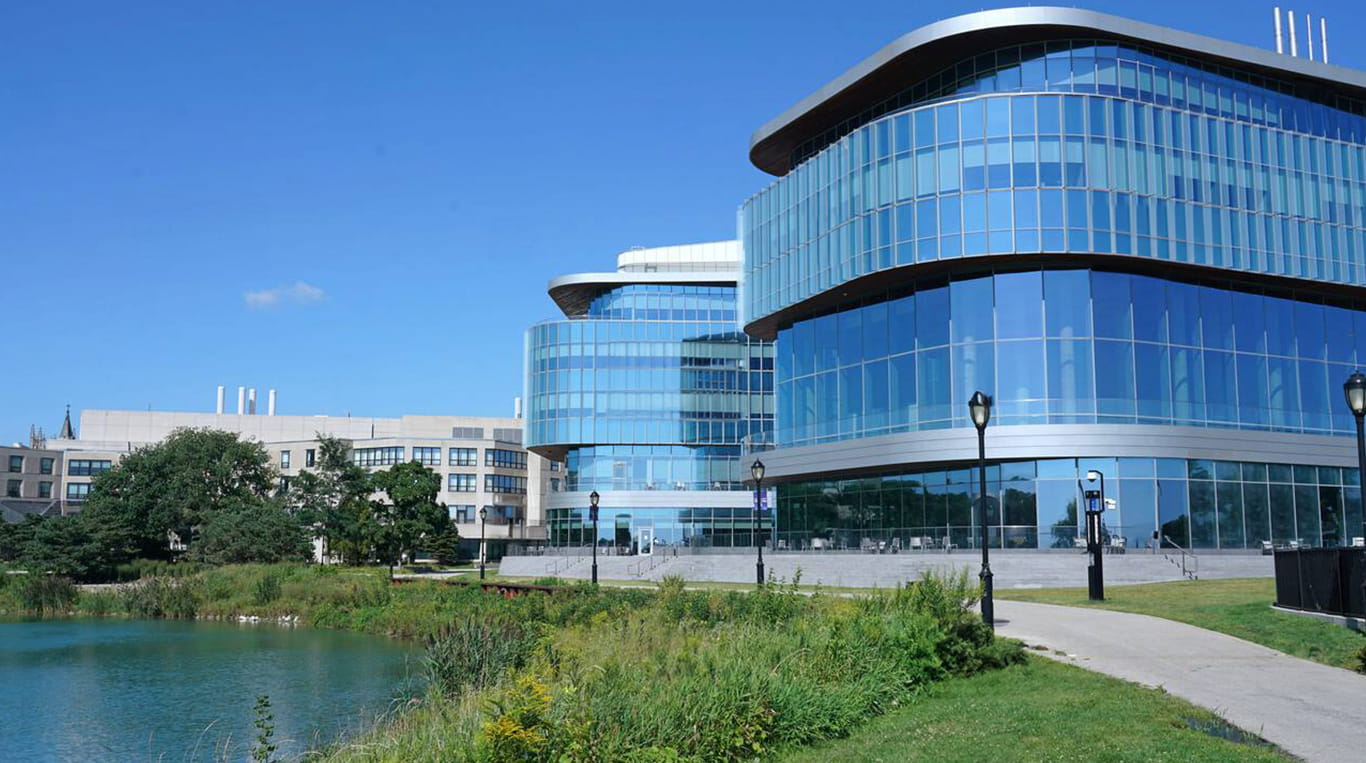 This content was originally published in Fortune.
From the breakroom to the boardroom, AI is part of everyday discussions at corporations small and large.

To meet the growing business need, many MBA programs are offering ways for students to gain increasingly essential skills in generative AI and machine learning through coursework and even program specializations.

But at Northwestern, those with a keen interest in the field are learning at the heart of the inspection of business and technology through the school's MBAi program — a partnership between the Kellogg School of Management and McCormick School of Engineering.

The joint degree is one of the only of its kind, where students take core MBA classes as well as applied computer science courses to help students become experts in the frontier of new tech and intersections with AI.

"If you're interested in working at the intersection of business and technology, and that's what excites you, if you want to see how technology enables business growth, the MBAi program is something for you to consider," says Eric Anderson, director of the program.

Filling a learning and talent gap
When the program first launched in fall of 2021, part of the impetus was to help fill the talent gap within the growing fields of AI and machine learning and give students the tools they need to solve business problems with computer science.

According to the World Economic Forum, AI and machine learning specialists are among the fastest growing jobs, and Goldman Sachs expects investments in AI to reach $200 billion by 2025.

About 40 to 50 students are included in each MBAi cohort — with three application rounds each year. Those seeking to get ahead with the MBAi program come from a wide range of tech and business backgrounds, Anderson says.

Read the original article in its entirety on Fortune to hear from Kellogg graduates Raisul Chowdhury '23 MBAi and Tiffany D'Souza '23 MBAi , as well as a current MBAi student Apurva Gorti.