Start of Main Content
Kellogg Chronicles: Shining a light on diverse perspectives
Kellogg Executive MBA graduate Anh Tran '23 MBA, a first generation Vietnamese American, reflects on what it means to be an effective leader and why empowering others is an important leadership skill.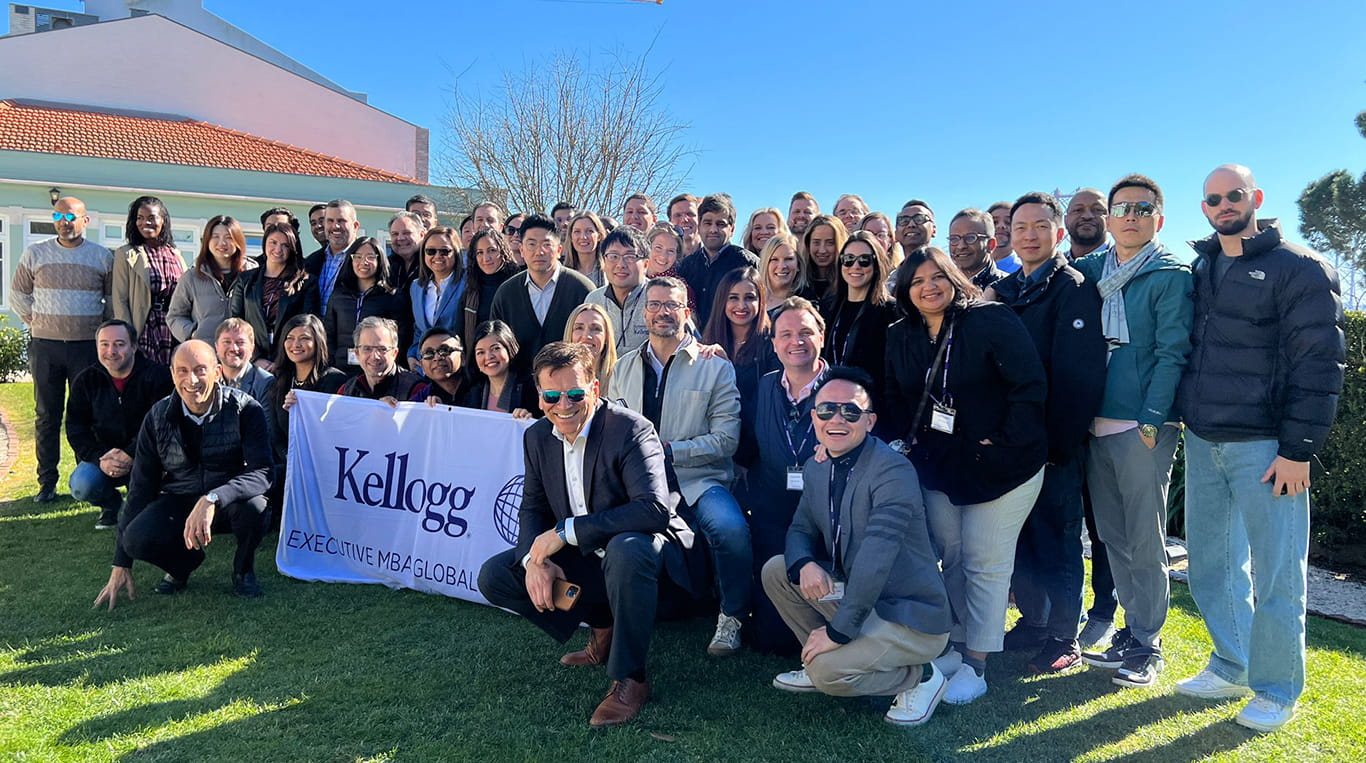 This content was originally published in Poets&Quants.
Written by Anh Tran '23 MBA, Executive MBA Program
Throughout my life, a common thread has guided me: the pursuit of diverse experiences and ensuring the inclusion of perspectives at the table. I am a first-generation Vietnamese American who grew up in Texas, attended Wharton for my undergraduate degree, and pursued a career at Capital One in Virginia. As I now pursue an Executive MBA at Kellogg on the Miami campus, I recognize I have been fortunate to foster connections with folks from a variety of backgrounds. Being an effective leader entails understanding that individuals come from all walks of life—requiring flexibility in management, communication approach, and expectations. My career and EMBA journey have provided me with opportunities to not only learn more about myself as a leader, but also to uplift the voices of others.
Overcoming imposter syndrome as an Asian-American woman in finance
As I considered what I wanted to do with my career, I had originally written off Capital One as an employer. Surely, it was just another firm in the financial services industry. At Wharton, many of my friends were going into finance, and it had never seemed like the right fit for me. I was also afraid to admit that, to some degree, I had written myself off. Finance seemed like it was reserved for the best-of-the-best, and I didn't think I was talented enough.

My perception of finance has changed drastically over the years. What I used to perceive as an exclusive club is an inclusive place where I have been able to thrive – as an Asian-American woman, and as a trusted colleague. During Asian American and Pacific Islander Heritage Month in May, I reflected on how my cultural background has influenced my success.

Early in my career, I felt out of my depth. I hesitated to express my opinions or assert myself in conversations, thinking that those around me had all the answers while I was in the dark. I confided in my manager, who shared a similar background as an Asian American, about my discomfort in voicing my ideas or needs. His response was direct and impactful: "You need to get over that." He urged me to embrace the importance of speaking my mind. Even if I was wrong, it wasn't a bad thing as mistakes were the best way to learn and grow.

In the finance field, women, particularly Asian-American women, may feel intimidated and withhold valuable contributions. However, my time at Capital One showed me the immense value of ideas, emphasizing that hoarding them is counterproductive. Sharing ideas is the key to unlocking real value for the business and customers we serve. For professionals like me, it's crucial to embrace speaking up, vulnerability, and sharing ideas, even if mistakes are made. Simultaneously, those in positions of power must actively seek overlooked voices, including women and Asian Americans, fostering an inclusive environment that amplifies diverse perspectives.
The power of mentorship
Navigating corporate environments as an Asian-American professional can feel isolating, but finding mentorship and relatability can be transformative. At Capital One, I have been fortunate over the years to have formal and informal mentors who help me along my journey.

With formal mentors, I have found that being upfront about what I am looking to get out of the interaction has been helpful. It's useful to come to each session with case studies from my own life to discuss in order to discover new strategies and frameworks to see the world through. But I've also found that informal mentors have been just as valuable to expose me to new ideas I would not have considered.

With one of my mentors at Capital One who shares my Asian-American background, I often did not come to meetings with a specific issue to solve. We would often just meet to discuss recent top-of-mind experiences or struggles that I had not yet fully processed. I discovered that we had many shared experiences, and as someone who had walked on the path before me, her resilience and success helped me understand my own journey. This experience highlighted the importance of validating others' experiences and providing support and reassurance to others wherever they are in their journey. Because of this, I am committed to building inclusive networks that empower individuals from diverse backgrounds to thrive in their careers.

These eye-opening lessons from mentors have played an important role in my promotion to Director and simultaneously ignited a desire to advance my leadership skills through an EMBA.
Read the original article in its entirety on Poets&Quants to learn more from Tran on how her Kellogg experience helped her round out her leadership skills and why diverse representation matters at the round table.
Read next: For Diganto Choudhury '18 MBA, there's no place like homecoming