Start of Main Content
Kellogg and Northwestern mourn the passing of Sam Zell
Zell, a visionary entrepreneur, was a dedicated champion of entrepreneurship education and pillar of Kellogg's entrepreneurial community.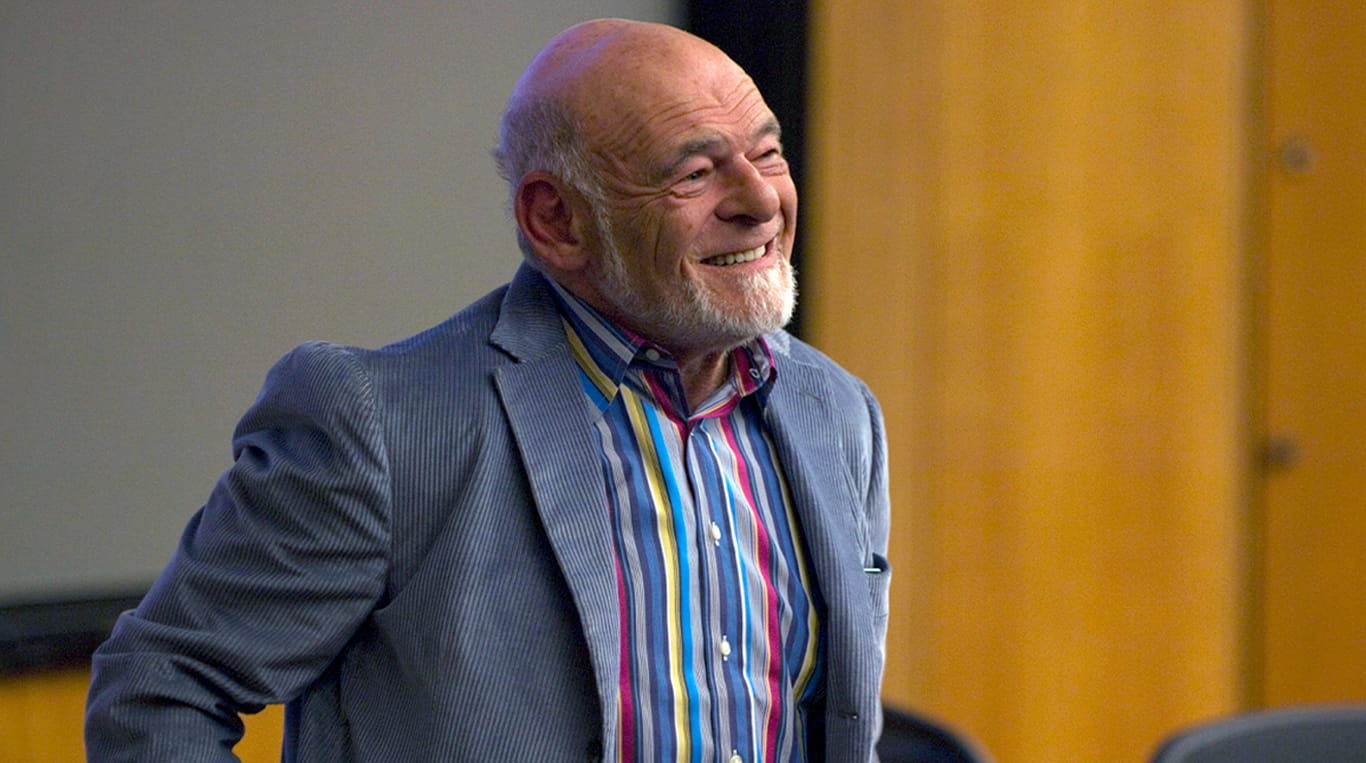 The Kellogg, Northwestern and broader entrepreneurial communities have lost a dedicated champion and visionary leader with the passing of Sam Zell. Zell, a self-made entrepreneur, investor and titan of the real estate industry, has long been a pillar of the Kellogg entrepreneurial ecosystem, having established the school's highly successful Zell Fellows program, which celebrates its 10th anniversary this year.
"We are broken-hearted to learn of Sam's passing," said Kellogg Dean Francesca Cornelli. "Sam exemplifies what a visionary entrepreneur is, and he encouraged young people to take risks and be innovative. He created something special at Kellogg, which has made and will make possible the dreams of many of our students. We are forever in his debt, and we will strive to keep improving to make him proud."
In 2013, Zell funded the establishment of the Kellogg
Zell Fellows Program
to create a unique entrepreneurial experience for a select number of MBA candidates interested in starting a new venture or acquiring an existing one. His vision was to provide these ambitious students access to mentorship from faculty and industry leaders as well as other resources that would enable them to bring their ambitions to fruition. Today, the program provides distinctive experiences, including domestic and international treks to meet with global industry leaders and explore other markets. Since the program's inception, Zell Fellows have launched 127 ventures and raised more than $705 million in capital, with upwards of $4.75 billion in collective market capitalization. Their impact has spanned fields, from medical devices to global logistics to sustainable agriculture.
"Sam Zell was a larger-than-life figure whose impact can be felt in Chicago, throughout the world, and here at Northwestern," said University President Michael H. Schill.
"Sam was a one-of-a-kind human being who believed that supporting young entrepreneurs was vital to the future of our economy," added David Schonthal, faculty director of the Zell Fellows Program. "We will be forever grateful for his support and dedication to our program and the hundreds of students that have benefited from it. He encouraged all of us to 'go for greatness'."
Zell was the chairman of Equity Group Investments, the private investment firm he founded in 1968, and an active philanthropist with a focus on entrepreneurial education. Through the Zell Family Foundation, he led the sponsorship of several leading entrepreneurship programs around the world. The Zell Global Entrepreneur Network (ZGEN) unites the students and alumni of these programs and actively provides them with connections, opportunities, mentorship and support. Zell, a true friend to Kellogg, was the recipient of the school's Award for Distinguished Leadership in 2007.
Read more about Sam Zell and his legacy
here
.