Start of Main Content
What business leaders can learn from a Hollywood costume designer
In a new series made in partnership with Kellogg and TED, Emmy winner Marie Schley describes what it takes to make a creative idea reality.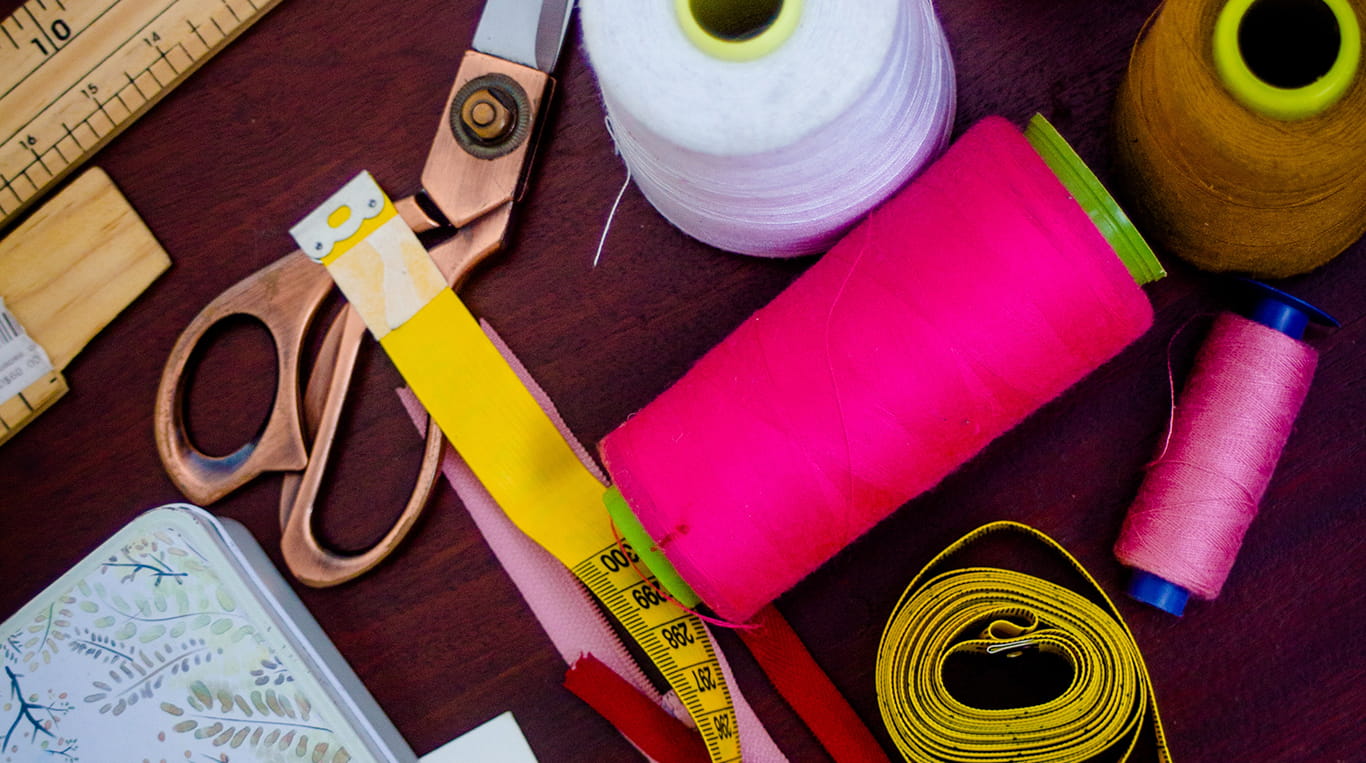 By Lou Carlozo
As an acclaimed costume designer for TV and film, Marie Schley (pronounced "shly") could well be a character on a hit show given what her job entails. Executing her creative vision is just the start of it — as no hemline could prove nearly as difficult as threading the needles of time, money and many people's opinions.
"It's a deadline-based job," Schley said. "You can never have the camera wait for you. It's organization, it's leadership skills, it's communication in talking with the director, the actors and the people working with you."
A veteran of TV shows "Friends," "Yellowjackets" and "Transparent" — where she won a 2015 Emmy for Outstanding Contemporary Costume Design — Schley was a guest on TED's "Cultivating Creativity" series on LinkedIn Live, sponsored by the Kellogg School of Management.
Schley, whose costumes for "Transparent" have been placed in the Smithsonian, traces her career path to a childhood where she fell in love with film, fashion and storytelling. For a while, it looked as though she'd follow a path presaged by her college majors of anthropology and English. But a move to Los Angeles inspired her to go for a "bottom-rung position" as a costume designer where she returned clothing to stores following filming. From there, she went back to school — fashion school this time — to learn how to sew and design clothing.
As she rose up the ranks, with a key stop as a designer in an indie film made by her roommate, Schley learned that costume work is as much about problem solving as sewing or shopping. She also cited the mentoring of industry standouts such as Debra McGuire — whom she worked with for more than three years as part of the "Friends" team– as instrumental to unlocking her creative side.
Sometimes Schley's approach is iterative and evolutionary. With "Friends," she said, the show's loyal fan base expected the characters to stay true to their personalities — though as styles in the real world changed, tweaks were made.
But with "Transparent," Schley said there was a positive pressure to make each season of the dramedy bigger and more groundbreaking than the one before. As a result, more radical costume designs were called for to support creator Joey Soloway's vision to move away from the reveal of Maura, a trans woman parent, to the roles she plays: grandparent, professor, partner, ex-spouse and sibling.
From all this, Schley has developed an approach to on-the-job innovation where she feels called to act as a prime mover. "Every time I get to a logistical or creative block on a project, I realize that I have to solve it myself first," she said.
But that's not to imply that it ends with her. In overseeing teams of 20 more people, Schley focuses her efforts — through effective project management and consistent contact — on getting people to row in the same direction as they come to understand what makes a production flow seamlessly. (That, and "a little bit of therapy," Schley said, laughing.)
In a world like Schley's, the typical key performance indicators common in the business world are unwieldy to apply in measuring success (though winning an Emmy doesn't hurt). Ultimately, she measures success by gauging how her work resonates with directors and actors.
An analogue to the startup notion of "failing fast" also comes into play. "I feel like I fail on every episode, that there's something that I can't look at," she acknowledged. "But I've learned that moving on, accepting that, is just part of the process."
To that end, Schley touched on another bedrock principle of creativity, which is that it doesn't happen in a vacuum. Creativity plus collaboration equals magic, a truth that clocks whether you're on a Hollywood set or in the boardroom of a star-quality startup.
"People skills are huge," she noted. "It's being able to make your actors trust you, because it's their characters — and ultimately it's them in front of the camera."
Read next: Stretch beyond your comfort zone to grow as a leader