Start of Main Content
Faculty in focus: Marketing and AI with Jim Lecinski
"This industry is no longer a right brain endeavor or profession. You have to have creativity, inspiration and insights combined with rigor, data, research and technology," says Professor Jim Lecinski.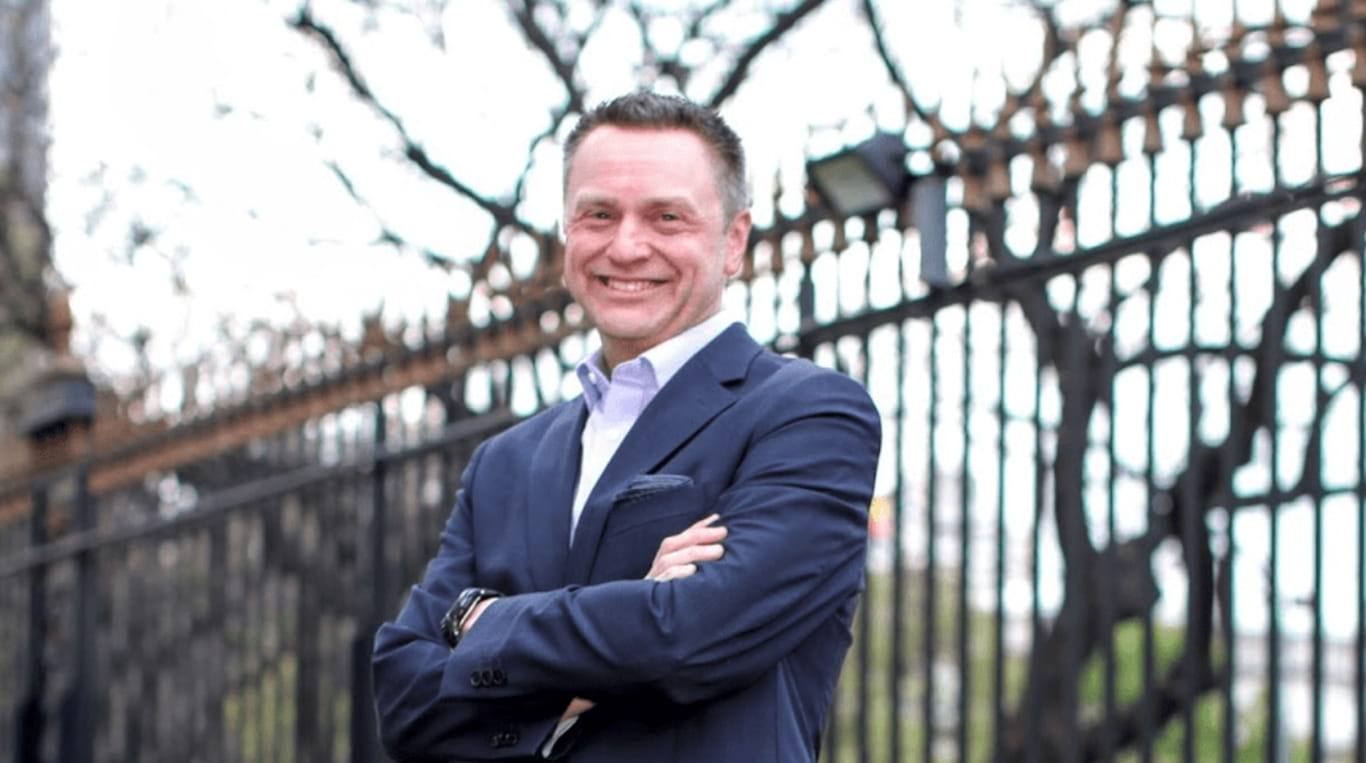 What does marketing strategy have to do with jazz? You'll find both in the classroom of Jim Lecinski, an award-winning faculty member and music lover who imparts lessons from a distinguished 30-year marketing career to his students. Read on to get a glimpse inside his classroom and learn how he's teaching students to prepare for marketing's AI-powered new frontiers.
For Kellogg professor Jim Lecinski — who has been lauded by MBA students for making the topic of marketing come alive in the classroom — the path to the field he is so passionate about wasn't straightforward.
After majoring in government and German during undergrad at the University of Notre Dame, Lecinski first took a marketing course while pursuing his own MBA. That encounter sparked an intense interest that changed the course of his career.
"After my first class, I was like, wow this is really cool. Maybe I should try this," said Lecinski.
Those classroom experiences energized him and propelled him into roles with leading agencies, including Ogilvy & Mather, Young & Rubicam and DDB. He soon found himself working to advance some of the biggest brands in the world like United Airlines, Coors and Procter & Gamble. For Lecinski, learning from the best and the brightest early on in his career was priceless.
"I had a front row seat to how the best marketers in the world think about growing their brands, driving growth, how they approach it, what works, what doesn't," said Lecinski, who later moved to the brand side and spent 12 years at Google, rising to the VP level.
Grateful for his many experiences, Lecinski says one of his career highlights was being a part of the team that relaunched Old Spice after P&G bought the brand. He was critical to helping shape the early strategy for what would become the wildly popular "Old Spice Man" campaign.
Training the next generation of marketers
Now as a clinical associate professor of marketing at Kellogg, he cares deeply about how students gain an understanding of the field he loves so much — because he's been in their shoes before.
Blending theory with examples from his own career as a practitioner, Lecinski teaches popular courses in Marketing Strategy and Omnichannel Marketing, and he imparts to students an understanding of the core concepts, frameworks and ideas they will need to thrive in tomorrow's marketing landscape. Throughout, he enlivens his classroom with a sense of fun and curiosity, often playing his favorite jazz records before and after class."I always say that in my classes, you get a major in marketing and a minor in jazz."
Hands-on learning is a key component of his courses. He often brings CMOs and industry leaders in as guest speakers. And, several times a quarter he gives students the opportunity to role play, allowing them to see what it is like in an actual marketing meeting. He often finds himself impressed with what his students bring to the table.
"I think that the caliber of students that come to Kellogg is really remarkable. It is an amazing cohort of students from all around the world, who come with an open mind for learning," he said. "They ask tough questions and hold professors like me accountable. I really like the kind of back and forth and holding each other accountable for an elevated learning environment." The admiration goes both ways: students recently honored Lecinski by voting him the Lavengood Outstanding Professor of the Year, the school's highest teaching award.
Looking ahead to the future of marketing
Today, he's most excited to help students understand where the field is heading, drawing on his 30 years of experience watching the marketing landscape go through several evolutions. An industry that once looked a lot like Mad Men has been transformed through technology, artificial intelligence and machine learning, he said.
"Now, we talk to students about how this industry is no longer a right brain endeavor or profession," Lecinski said. "You have to have creativity, inspiration and insights combined with rigor, data, research and technology."
Machine learning, artificial intelligence and marketing technology (martech) have become his favorite topics in recent years. His book, "The AI Marketing Canvas: A Five Stage Roadmap to Implementing Artificial Intelligence in Marketing," has been named a top business book and top AI book of 2022.
This fall, he's bringing that expertise to the Kellogg MBAi Program, where he will co-teach an Industry AI Capstone course with Professor Andy Fano from Northwestern's McCormick School of Engineering. In it, student teams will work on real-life projects for one of 17 participating client companies — among them, A-list brands such as Google, Home Depot, Wayfair, and Discover. And he can't wait to see what his students deliver.
"It's an exciting opportunity for me to coach students who will be presenting to clients," he said. "I've done that for 32 years. In addition to helping with the technical or marketing or AI content, I'm looking forward to helping the teams learn how to effectively work with clients and make a great final presentation that adds value."
Read more
Faculty in focus: Developing intercultural competence with Cynthia Wang