Start of Main Content
Celebrating Hispanic Heritage Month 2022
Meet Kellogg's student groups and hear personal stories from our community as we kick off this month's celebration.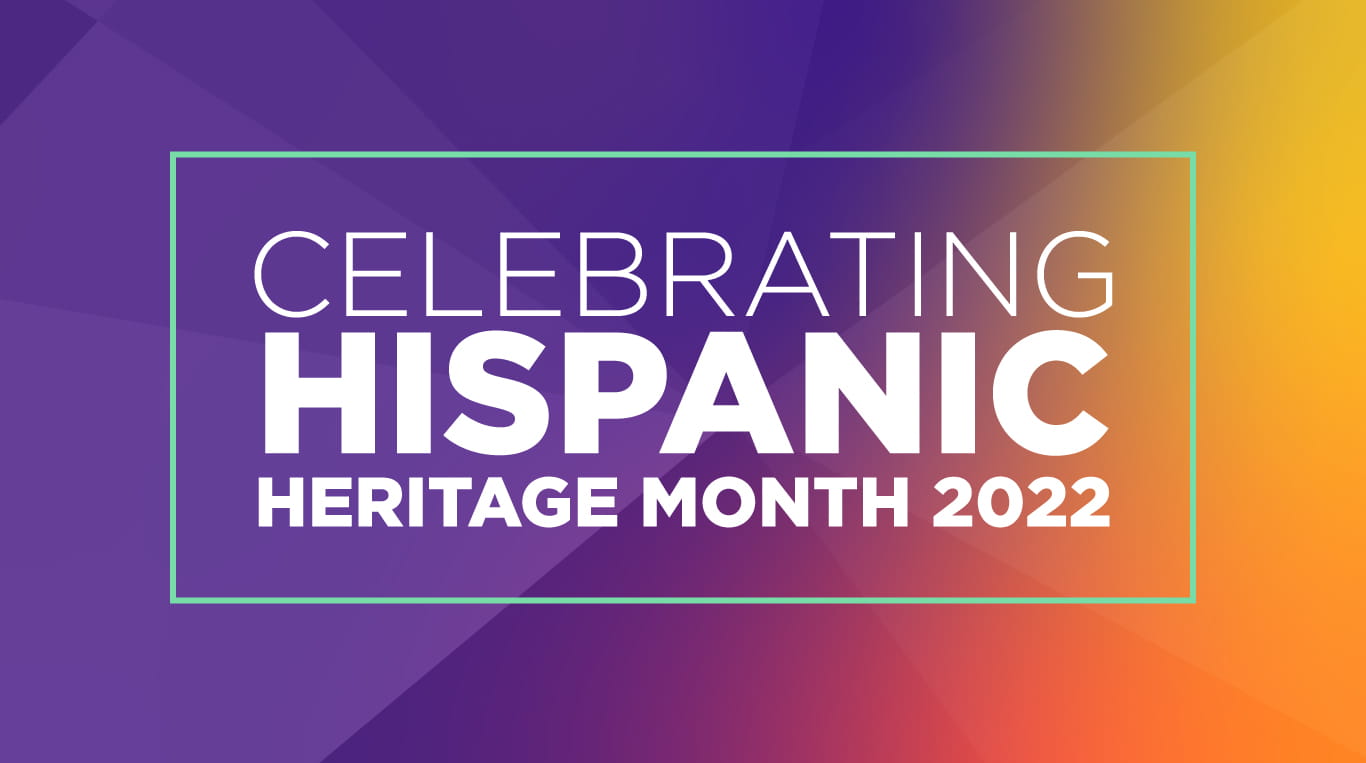 Hispanic Heritage Month (September 15 – October 15) and this year's theme of "Unidos: Inclusivity for a Stronger Nation" is an opportunity for us to remember to not just ask people to have a seat at the table, but rather create a new table that welcomes more inclusive perspectives. The lesson is an urgent one: A 2021 report by the Hispanic Association on Corporate Responsibility found that at large U.S. organizations, Hispanic employees held just four percent of senior executive roles.

At Kellogg, we know pursuing an MBA is a transformative experience, and we're proud to foster a supportive, connected community that helps Hispanic and Latinx students as future Kellogg Leaders thrive this month and every month.

As we kick off our celebration of Hispanic Heritage Month 2022, we invite you to learn more about our student groups, faculty research, upcoming events, and community stories. Stay tuned for more stories throughout this special month.
Reflections from our community
What motivated you to pursue an MBA and why did you choose Kellogg?
"I chose to pursue my MBA to continue learning, expand my network and grow as a leader. One of my aspirations is to become a purposeful senior leader who designs and promotes programs and networks that empower minorities to progress their careers, develop as leaders and continue making corporate organizations more diverse and inclusive.
"I chose Kellogg because of its unique culture. After connecting with many students, alumni and faculty members, it was very clear to me the emphasis that Kellogg places on developing people and creating a community of high-impact, low-ego leaders." — Valentina Vincentelli '24 MBA
How would you describe your Kellogg experience and how do you feel it helped you advance in your career?
"Being at Kellogg allowed me to deepen relationships with my peers and through these interactions I learned about a class where I could intern and work for a venture capital firm. Through this internship, it led me to explore my interest in this space, obtain a job in venture capital after I graduated, and this gave me the experience to eventually launch my own firm." — Samara Mejia Hernandez '14 MBA
What motivated you to pursue an MBA and why did you choose Kellogg?
"Having spent nearly 15+ years in Miami, Florida after my family immigrated to the United States from Colombia, I grew accustomed to seeing Hispanics in prominent business positions. It wasn't until I left Miami to begin a career in finance that I realized the environment I grew up in was very different from the rest of the country. Throughout my finance career, I worked on teams where Hispanics were typically underrepresented and were rarely in leadership positions.
"My time in finance motivated me to purse an MBA in hopes of one day landing a senior leadership position in an organization where I can impact the strategy for recruiting, retaining, and developing Hispanic talent. With this goal in mind, I chose to come to Kellogg because of its collaborative and supportive community, along with its emphasis on equipping its students with a combination of strong technical and interpersonal skills." — Juan P. Castillo '23 MBA
MBAs are especially relevant when it comes to career advancement given that approximately one-third of Fortune 500 companies hold an MBA. Why do you think it's important for Hispanic business leaders to consider an MBA?
"It's no secret to those of us in an MBA program that our networks play an outsized role in our career progression. Unfortunately, many Latinx in the United States, especially first-generation Latinx like me, are raised to work hard and assume that's all it takes to advance in our careers. An MBA is a means to entrench yourself in a community and history of highly accomplished leaders who have or will have the influence to elevate you to senior positions throughout your career." — Jeriel Acosta '23 MBA
What motivated you to pursue an MBA and why did you choose Kellogg?
"Latinx investment professionals make up only two percent of the VC industry workforce. I came to Kellogg to pursue a career as a VC investor. Within weeks of deciding to apply to Kellogg, I was able to connect with two alumnae who are women of color and VC investors. One of these women, Samara Hernandez '14 MBA, GP and FP of Chingona Ventures, gave me my first opportunity in VC. Thanks to her mentorship and support, I am proud to say that I have since had the opportunity work with other amazing funds and will be working full-time as an investor post-graduation. This is why representation matters, and Hispanic Heritage Month is a good reminder to celebrate the joys and strength of our amazing community. I am committed to paying it forward as I begin my own full-time career in the VC ecosystem." — Carolina Galdiz '23 MBA
Student-led groups

The Hispanic Management Association (HMA): The organization serves both Full-Time MBA students and Evening & Weekend MBA students. It seeks to empower its members to achieve their full professional and social potential so that they may become leaders of both business and community.

Kellogg LATAM Club: The Latin American Management Association aims to be both a cultural and a professional club. They are committed to providing their members with opportunities and support through professional activities, mentorship, speaker series and social events.
Further reading: Community stories and faculty research
Diana Carreno '22 MBA: A reminder for why representation matters
Mayte Garcia-Salgado, '21 MBA: Honoring Latinxs as Americans
Joel Salgado, '23 MBA: "Siempre les voy a dar la mano"
Santiago Valdes '23 MBA: The ever-evolving legacy I'm carrying forward
Podcast: What should DEI work actually look like?
Kellogg Insight: A diversity, equity and inclusion reading list
Kellogg events: Mi Gente Week (October 10 – 14)
Co-hosted by HMA and K-LATAM. Sign in to Campus Groups for full event details.

October 10
October 11
Latino Professionals Panel
La Gozadera Boat Party


October 13
Fireside chat with Nico Catoggio, CEO of Post Consumer Brands
Hear My Story


October 14
Check back for new stories and follow on social (Facebook, LinkedIn, Instagram and Twitter) all month long as we continue sharing stories from the Kellogg community.