Start of Main Content
My passion, my path: Pursuing entrepreneurship through acquisition
Hear how one alumnus launched his career in ETA using the academic experiences, programming and connections within our robust entrepreneurship ecosystem.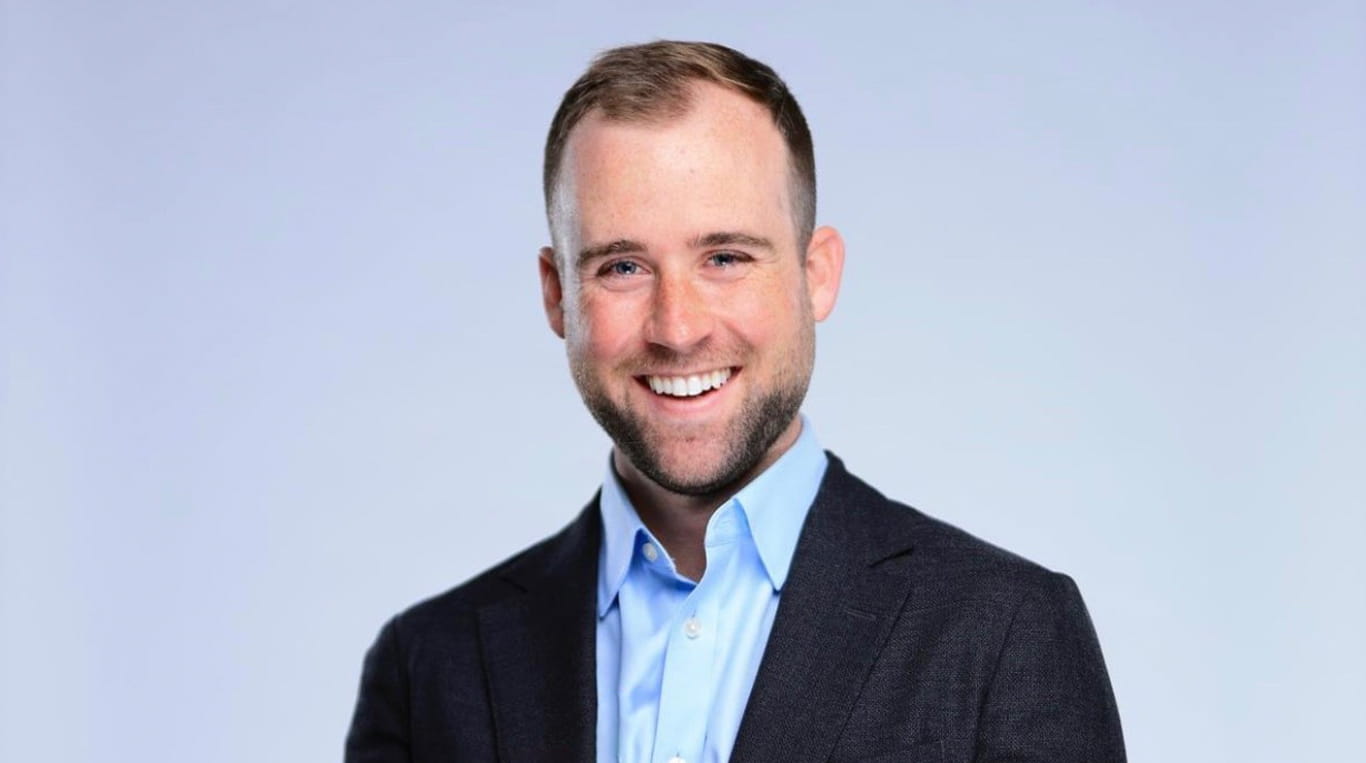 By Nick Buege '22, One-Year MBA Program graduate
Founder and managing partner, True Valley Partners
After years of working as a consultant, I felt an entrepreneurial itch to make my own mark.
I had been reading about entrepreneurship through acquisition (ETA), a path where entrepreneurs buy and grow established small businesses without owner succession plans. The field fascinated me and seemed to satisfy my entrepreneurial itch, but I knew I needed to learn more.
I applied to the One-Year MBA Program, and from June 2021 to June 2022, I was in a full sprint — books, meetings, classes. I was exhausted and exhilarated. But I'd do it all again the same way. I didn't need or want to be out of the workforce for two years, I had a great experience, and I was able to launch my search fund two months after graduating.
Here are some pieces of advice for someone else who feels that entrepreneurial itch to make their mark:
Find your path and your people
For fellow one-year students, you'll start with the basic classes as groundwork, such as those on operations and strategy.
My advice: Take the additional summer quarter elective(s) if your schedule permits. It will allow you to have more optionality for elective classes in the fall, winter, and spring quarters. In addition, you can apply for Private Equity Lab or Venture Capital Lab (i.e., hands-on experiences working through projects with real companies) if you have taken Advanced Corporate Finance over the summer.
But don't wait to get what you want from the academic and extracurricular experiences. Start thinking about your own path and what you want from your time at Kellogg. As an alumnus, I can confidently say it goes by in the blink of an eye.
My focus at Kellogg was on entrepreneurship. As you get settled on campus, join the ETA Club. You'll have opportunities through the club to interact with working professionals in the ETA space. I was also fortunate to find the Zell Fellows Program at Kellogg, which has an entrepreneurship through acquisition track. I took classes with people who have real-world experience in that space. My track-leads for the Zell Fellows program, Alex Schneider and Matt Littell, were invaluable to my time at Kellogg. Taking classes with these two — especially Entrepreneurship 905, the entrepreneurship through acquisition class — assured me that I made the correct decision in going to Kellogg.
Find MBA courses you love taking
While entrepreneurship is what brought me to Kellogg, I also took a lot of great non-entrepreneurship classes. Taking a mix of courses helped paint a full picture of the business landscape. I suggest you do the same.
My top three classes I took at Kellogg include:
Finance 448. It's not for the faint of heart—it's a quantitative class covering topics like corporate restructuring and M&A. Expect to work 20-plus hours per week. But, you get a ton out of this class. It opened my eyes to a myriad of ways I could be smarter in business.
Entrepreneurship 454. This is a class on entrepreneurial selling — it teaches you that selling is the act of solving a problem in a human being's life. That's seared into my mind. It's taught by Professor Andrew Sykes, who truly taught me how to sell.
Marketing 466. This class, taught by Professor Tim Calkins, taught me a framework of how to market any product or service — it showed me that marketing is just as much strategy as it is art.
Use the Kellogg network
One of the best parts of going to Kellogg is getting access to the great alumni network.
My one year at Kellogg introduced me to dozens of alumni who always picked up the phone when I made the call. It's wonderful assurance that the Kellogg alumni network is something I'll be able to lean on for the rest of my career.
Have your gut-check moment
When I first started at Kellogg, I had a moment of doubt about my future. Could I really launch a search fund? But I'm glad I had that doubt because my time at Kellogg reassured me repeatedly that I was on the right path.
My year at Kellogg was a gut-check for me. When I heard from industry speakers — don't miss these opportunities through the ETA Club and classes! — and when I talked with my professors and my new friends in the Kellogg network, I heard story after story from people who were in my shoes. They all made me feel like I was asking the right questions. And I saw that I could do this — others have, so why not me?
I settled into the feeling that I had a support system with people who could help me take the risks necessary to succeed.
My biggest piece of advice: Trust yourself
I wanted to keep this post simple. If you're reading this, you have your own path — I hope this serves as a guidepost to get you started on your entrepreneurial path.
On my path, I saw Kellogg as this incredible opportunity to, within one year, become the captain of my own ship. As an entrepreneur, I could have full autonomy. And that path has led to my next career chapter.
My search fund True Valley Partners is now operational. I have investors who have taken equity in me. I've put myself in a position to acquire a business. I went down a rabbit hole and ended up on a career path that has given me clarity about what I wanted to do next. What more could I ask for after one year at Kellogg?
If you're looking to do entrepreneurship through acquisition, I believe that you've found the right place at Kellogg. So, take the shot, know yourself and know that you're in good hands to learn, grow and thrive.
— As told to Hal Conick
Read more in this series
My passion, my path: How an entrepreneur brought her startup to life at Kellogg
My passion, my path: How I used my time at Kellogg to focus on VC