Start of Main Content
Life as an elite MBA student's partner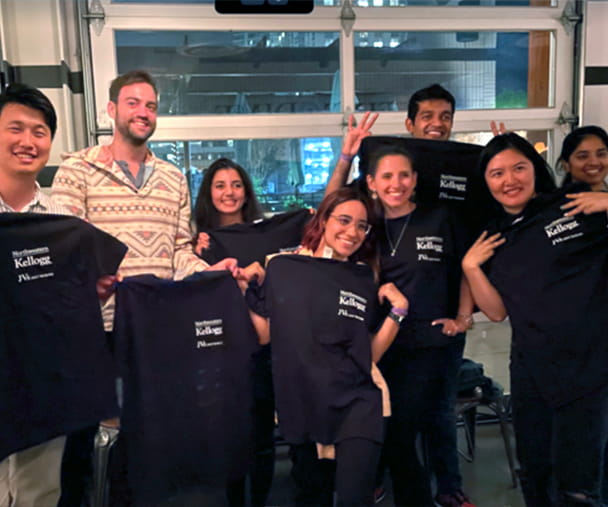 This content was originally published in Poets&Quants.
Getting an MBA is a major, life-changing undertaking — all the more so if it's a two-year, residential program. And you're an international student, a full-time MBA involves even more uprooting and overhauling your life — moving across the world to an unfamiliar city without friends and family, adjusting to a new culture, perhaps grappling with visa and employment concerns. The challenges can be overwhelming.

Imagine, then, the life of an MBA student's significant other. They must be a pillar of support for the student, often while facing the same personal and professional upheaval, but without the motivation of working toward a major life achievement. Who thinks of the husband, wife, fiancé, or fiancée? What accommodation can they expect, what services, what support — and what kind of outlet for their abilities?

No major MBA program in the United States has a better answer to that puzzle than Northwestern University's Kellogg School of Management, where the Joint Ventures Club offers the MBA-adjacent a way to work alongside and in support of their high-achieving partners — to pitch in and be treated like the vital team members they are.
A learning experience for both partners
Dicky Kwok, co-president of the Kellogg JV Club, says it's a place where the SOs of MBAs can contribute their skills and transfer their enthusiasm for the benefit of a program that has welcomed the person they love most in the world.

At Kellogg, Kwok says, MBA partners can have nearly as fulfilling an experience as the students themselves.

"It can be two years where you can learn a lot of stuff, even in career development," says Kwok, spouse of Delia Lin, who will graduate from Kellogg in 2023. "It doesn't mean that you have to have a paying job to be able to learn something, to have a CV — you can still make a lot of connections and still learn and still build your leadership skills and communication skills.

"I think, over the past 10 months, I've learned a lot more than I would have if I'd had a full-time job."
Embracing the unexpected
Kwok was born in Hong Kong and moved to Australia at age 13. Both he and his wife Delia, who was born and raised in China, did their schooling Down Under. When he came to the U.S. with Delia for the start of her MBA, Kwok didn't know what to expect, having only visited the country briefly for work — and then only the East and West coasts.

Suddenly he was living in the middle of the U.S., in Evanston, Illinois. It was an adjustment.
Read the full story here.