Start of Main Content
Poker Power: Teaching women executives how to bet on themselves
Can a card game help build leadership skills for women in business? An innovative program between Kellogg and Poker Power is going all in on "yes."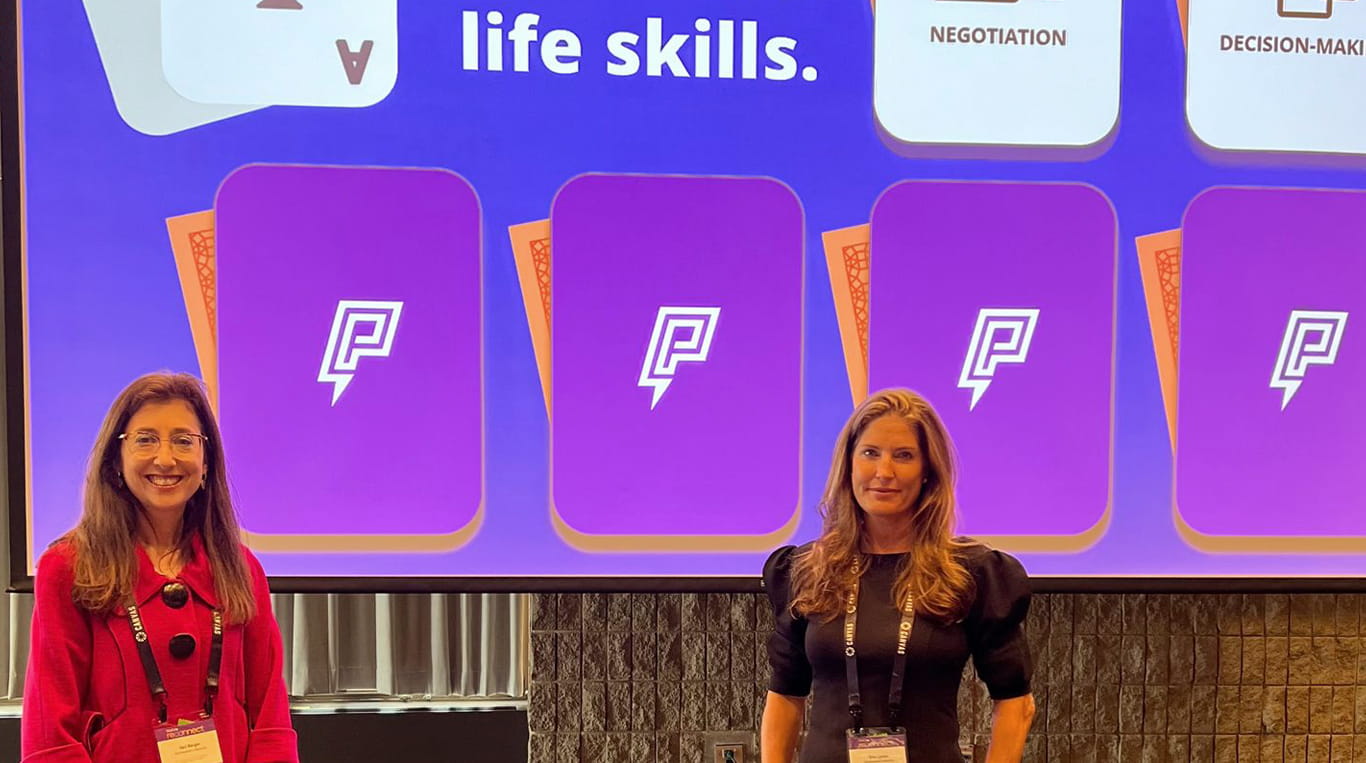 You can feel the tension around the table. Stakes are high, and each person is analyzing everyone else's most minute cues — a cough here, eyes shifting there — to guess at what they're concealing and anticipate their next move. What should you do next? Charge ahead with your plan? Change course? How can you lead the way and achieve your objectives?

No, this isn't a boardroom meeting or a complex negotiation, but it is a situation that can be just as formative for teaching leadership skills — a game of poker.

"Poker is a great platform to teach women skills like negotiation, decision-making and emotional intelligence," says Gail Berger, Deputy Director of Kellogg's Center for Executive Women and clinical associate professor at Kellogg, who leads an Executive Education course that lets participants step out of their comfort zone and learn these crucial skills through the game of poker. What makes it such a powerful experiential program? For Berger, she views it as a trifecta: "It's the combination of being taught about these topics from award-winning Kellogg faculty, then learning how the concepts fit into the game of poker and having the opportunity to embody those behaviors by actually playing the game of poker," she says.
Now entering its second year, the partnership between Power Poker and Kellogg is a unique and highly innovative program designed for mid-to senior-level women executives. Participants learn key leadership skills by utilizing poker chips to simulate the betting, raising and calling experience of a game, but without any gambling or exchange of money. Players build confidence and strategic thinking in an educational and entertaining environment. Founded in 2019, the Poker Power organization has partnered with Kellogg as well as companies including Morgan Stanley, Comcast and Morningstar, as it pursues its mission of using poker to teach leadership skills to one million women and girls.
Berger says the Poker Power partnership with Kellogg came together serendipitously after a few conversations with alumni. While Berger had never played poker before, the organization's mission resonated with her. Berger dove into learning about poker and realized that many of the qualities of successful poker players are the same characteristics that successful leaders embody. The program teaches vital leadership skills including, negotiation, decision making and emotional intelligence — all transferable skills that apply in real-world business settings. Women who participate in the Kellogg program learn and grow in those areas over the course of three months.
Power Poker focuses on helping women build many skills. One core area is looking at how bias plays into decision-making. During the program, participants evaluate how as leaders they often mistakenly evaluate decision-making based on the outcome of the decision and not really look at whether they were effective decision-makers based on the process.

"When we make a decision and there's a good outcome, we assume that we were a good decision-maker, and when we make a decision and there's a bad outcome, we assume that we were bad decision-makers. But in fact, chance plays a role in every decision that we make — as leaders there's a combination of skill and luck in the decisions that we make, and we need to recognize this to be effective decision-makers," Berger says. The business world isn't much different from a game of poker. Sometimes leaders need to recognize that things are simply out of their control.
Through poker, participants learn about the interplay between cognition and emotion. They are challenged to consider their own emotions and how to manage them, as well as how to read the room and others' emotions. Berger explains, "There are several levels of strategic play to consider. What am I thinking, what do they think I am thinking, what do they think I am thinking they are thinking." When women leverage emotional regulation in combination with sound decision-making skills they perform most effectively.
Learning the game of poker and developing critical skills takes a lot of time and patience, which is why Berger was committed to bringing in the best and brightest to contribute deep Kellogg insights, expertise and knowledge. Participants engage in compelling and lively discussions while learning from some of the most skilled professional players including Melanie Weisner and Maria Konnikova, a New York Times best-selling author, as well as leading faculty members on campus including professor of management and organizations Victoria Medvec and professor of finance Mitchell A. Petersen.

"We need to instill in women — in people — a sense of strength, empowering them to feel that they have the tools to be able to be effective and to be able to perform well," Berger says. "Women need to have the confidence to lead; the confidence to step forward."

The program will be offered once a year, and the next session begins on January 23. Learn more about upcoming sessions and program registration.
Read Next: Getting More Women into the C-Suite Means Keeping Them in the Talent Pipeline