Start of Main Content
The wait's over — our Full-Time MBA application is live!
Get the latest info on application deadlines, changes and updates.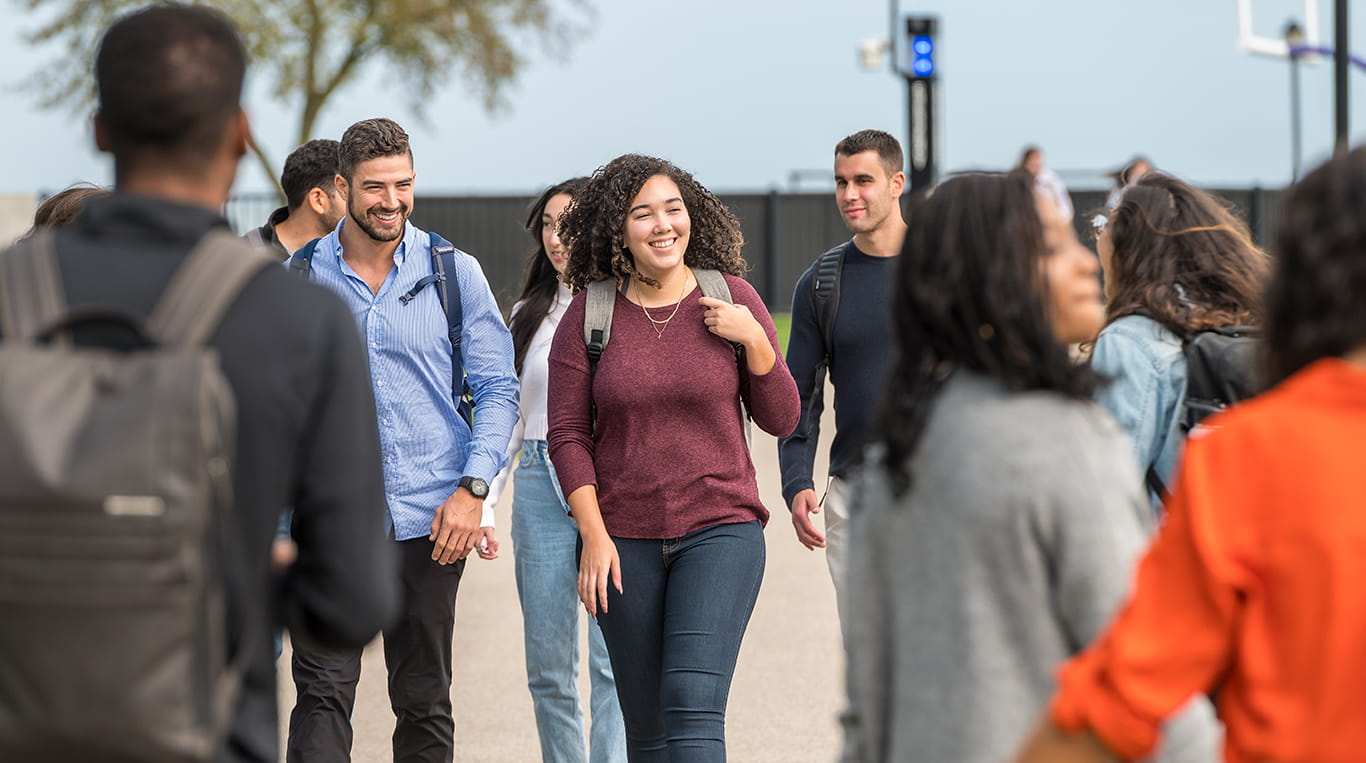 Steve Thompson, senior director of Full-Time admissions, Kellogg School of Management
Summer is the best time of the year for many, many reasons. For us at Kellogg, it kicks off the Full-Time MBA application season, which is truly my favorite time of the year. I love getting to know our Kellogg candidates and hearing about their unique journeys and stories. It's this diversity of student experiences that makes Kellogg such a strong and inclusive community.
Become a Kellogg Leader
Kellogg is the place to be if you want to become a leader who can combine the power of analytics, creativity and innovation to drive teams and companies through today's rapidly evolving marketplace. Think of the application process as your chance to show us how that resonates with you, and to share your unique strengths and lived experiences. In short, we want to know what led you to Kellogg, and the impact you plan to make when you get here and beyond.
Application updates and what to expect
Our admissions team reviews the Full-Time application process every year to ensure candidates have what they need to share who they are and why they belong at Kellogg. This year, we made a few updates that allow you to tell your story in the most effective, authentic way possible.
Optional Video Essay
As part of the admissions review process, we invite you to record a few short video essays to help us get to know more about you, the person behind the resume. While they are an optional component of the application, we find these videos to be a great opportunity to tell us more about you, your story and experiences.
Finding the Right Scholarship
At Kellogg, we offer a variety of scholarships based on merit or financial need. Our Financial Need Based Scholarship application will be distinct from your Full-Time application and will be available in September 2022.
As the application season gets underway, we look forward to learning more about you, how you have faced challenges, how you want to grow and how you plan to use your Kellogg MBA to create lasting value in the world.
Application Deadlines
The round one deadline is September 14th. For more information about the entire Full-Time application process, see our dates and deadlines.
Where to start
One of the things that makes Kellogg unique is our range of Full-Time Program options. We recommend exploring what each has to offer so you can find the right program for you. And don't be shy! Let us help you along your application journey. The Kellogg team has planned several in-person and virtual admissions events to answer your questions and set you up for success This is a chance to connect with the admissions team, current students and faculty to get a better understanding of what sets Kellogg apart.
In the meantime, be sure to keep an eye on this blog. You'll see new stories about the Kellogg student experience from the perspective of recent alumni so you can hear first-hand what your time at Kellogg will be like. We will also be profiling some of the talented professors who will help set you on your career journey.
Reach out to MBAadmissions@kellogg.northwestern.edu or call 847-491-3308 if you have any questions. We are here to help, and we can't wait to meet you.