Start of Main Content
Becoming a better leader means embracing yourself
Self-acceptance is the first step a leader can take to fulfill their potential. Nicholas "Nic" Belgrave, vice president business and enterprise risk at Genesis, shares how his life experiences have shaped a strong sense of self that now helps him lead with purpose.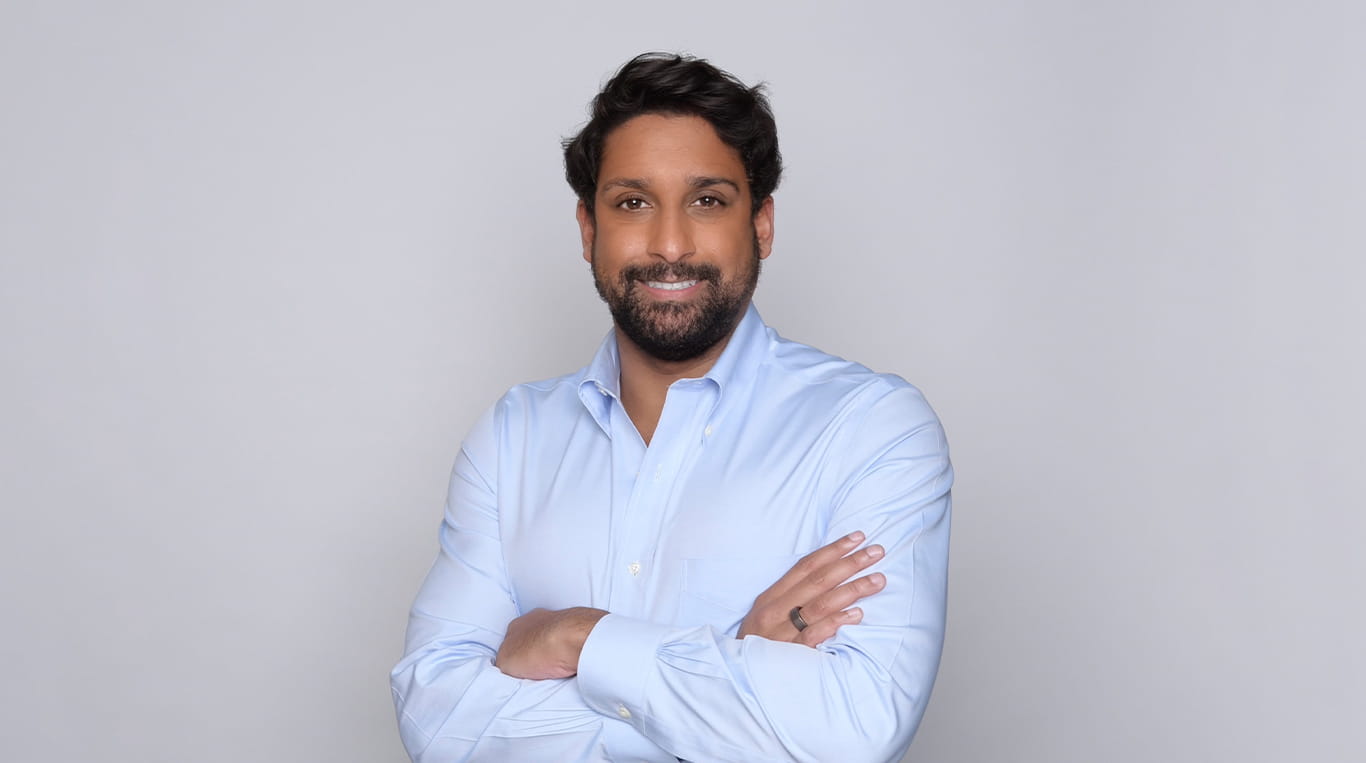 While many enjoy talking about success and what it takes to get there, growth often comes from the flip side of that coin. Nicholas "Nic" Belgrave '22 Executive MBA Program (EMBA) has learned to meet life's challenges with acceptance, awareness and compassion. This has helped him overcome obstacles and become a better leader for his community. Read about his journey of self-discovery and career exploration.
As I have grown and matured, receiving help from close professional and personal confidants, I have come to better accept myself. I have regrets; things I wish I had done better; situations where I wish I had more grace; and moments that required more kindness than I could muster. I have learned from these experiences and have incorporated life lessons into my leadership and management style. As a Kellogg student, it has become abundantly clear that many of my peers do the same in their own unique way and that our individual experiences deeply affect our interactions.

For me, the key to my success has been:
Share as little or as much as you want — with who you want, when you want
Acknowledge your failures
Lead with passion
Understand that your interconnectivity is part of a whole that creates deep emotions
Building Bonds through Diverse Interactions
The most rewarding and often challenging experience I have is being a member of the Board of Howard Brown Health, a Chicago-based nonprofit provider of LGBTQ healthcare and social services that was founded in 1974. My life experiences of immigration, homelessness and substance abuse have translated into my passion for Howard Brown and my desire to help those who have experienced similar circumstances.

Often, I forget that my experiences do not translate the same for others within the LGBTQIA+ community. Our board comprises of straight, lesbian, gay, bi, trans and queer people with vast ethnic and socioeconomic backgrounds and varied life experiences, which are often at odds with each other. Our ability to effectively communicate and build trust and respect helps us prioritize and resolve issues that are essential in our mission to helping our patients. The challenges of working with people from various backgrounds have been integral in my ability to become a better leader by recognizing my peers' diverse working styles, personalities, and views. The experience has helped me become more knowledgeable, open-minded and thoughtful in my professional and personal life approach.
Regardless of my journey, I believe that everyone has the ability and capacity to learn from their experiences, internalize the best of those around them, and build skill sets that can impact their lives. My experience at Howard Brown is unique. I would not doubt, however, that we all have experiences that challenge our views of acceptance, tolerance, and empathy.
To me, Pride is about acknowledging who we are, where we are from, and how we want to engage with the world around us. During Pride, you do not have to be LGBTQIA+ to reflect on your interconnectedness, your passions, and the ways in which you want to learn and grow. Life has not and will not always be easy for me but the experiences I foster, the communities in which I engage, and the friends I keep have helped me become a better person and leader.