Start of Main Content
An Engineer's Journey to Entrepreneurship Through Acquisition
At Kellogg, Manvendra Saxena '14 found that there was more to entrepreneurship than just starting your own company from the ground up.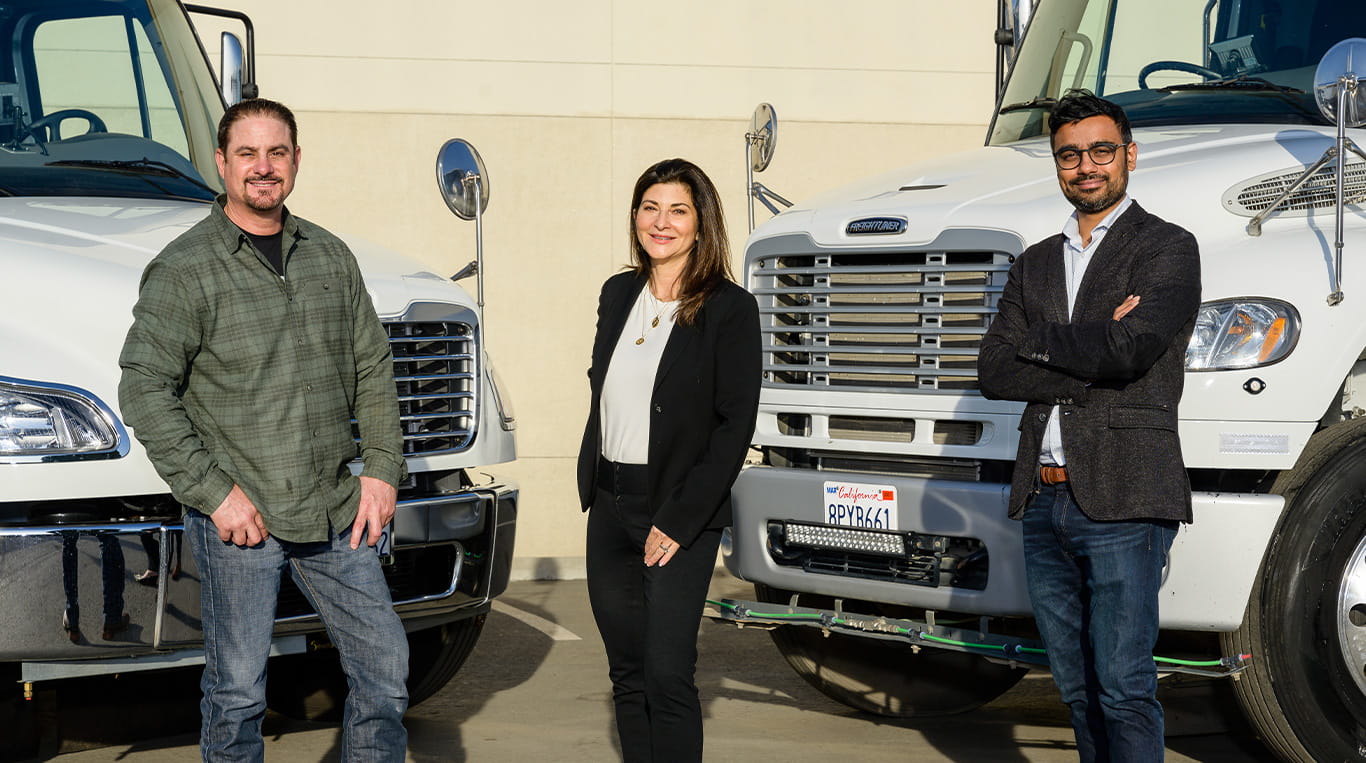 Manvendra Saxena '14, always knew that he wanted to be an entrepreneur, "At Kellogg I was introduced to Entrepreneurship Through Acquisition (ETA) and I realized that I didn't need to start a company to be an entrepreneur," he states. Passionate about general management and leading people, he found that ETA was the perfect option for him.
Why Kellogg Felt Like Home
I grew up in India and was an engineer by background, but it didn't take me long to realize that I was more of a businessperson at heart. I liked the idea of developing my expertise and skills tool belt to be broader in the many areas of management, which is why pursuing an MBA made sense to me.

The People: I recall visiting Kellogg for my interview and meeting a current student, a stranger then, who spent two hours showing me around the campus. I knew immediately after this interaction that Kellogg was full of people I wanted to surround myself.
Developing Soft Skills: Aside from a place to build rigorous business skills, of equal importance was building my, social and interpersonal skills. I distinctly remember talking to Best Buy customer service agents for hours to practice my English. I learned every day from my classmates who were hardworking, intelligent, well-rounded and incredibly kind. As an international student who had to learn a different culture, the transition to life in the United States was made more simple at Kellogg.
Academic Rigor & Hands-On Learning: The coursework, especially experiential classes, were a game changer. Some, that I still remember were, The Entrepreneurial Experience, now called New Venture Discovery – where I helped a start-up launch a new product into market, and Venture Lab – where I helped a VC fund screen various business plans. Another immersive course that I fondly remember was Global Initiatives in Management where we studied about a particular international geography in class and traveled to various countries to meet with different companies and start-ups. This class took me to Brazil and Colombia to meet with business leaders and learn how they led their respective businesses which really allowed me to develop a global mindset. These experiences at Kellogg were the foundation stones for life outside of business school.
Entrepreneurship Through Acquisition Quickly Became My Passion
ETA is becoming increasingly popular now, but it was just beginning to gain traction during my time at Kellogg where I was lucky to be introduced to it. Kellogg's Global Exchange Program allowed me to study abroad at the IESE business school in Barcelona. It was during this experience where I found that the ability to acquire and run a small business really resonated with me. I was especially enamored by the flexibility of the model and the impact that I could have on people. However, I realized that I needed some business experience working before taking the plunge.
Post-MBA, I decided to join the turnaround team for a failing multi-national company which allowed me to work on a variety of projects on short timelines. After that, I did a small stint at leading a sales team for a leading startup to formally learn the art of sales.
The diverse skills and background I obtained through curricular and co-curricular opportunities at Kellogg, followed up with carefully planning my early career, really helped me become a strong leader and ultimately a CEO.
How My Company Came to Be
After four years of varied work experiences, I decided to take a plunge in the world of ETA. After a couple years of dedicated searches for businesses, I was able to acquire multiple companies in the street sweeping space. We swept for municipalities, construction sites, HOAs etc., to keep our roads clean and pollution-free.
Post-acquisition, we were successful enough to significantly grow the business which involved acquiring a third business to become the second largest street sweeping company in the country. Due to our success, we were approached by Warburg Pincus, and in February 2022, we decided to sell the companies to create a great outcome for all our stakeholders.
Advice, How You Can Pursue ETA
If ETA interests you, I recommend talking to as many stakeholders as possible: current searchers, CEOs, investors, service providers, etc. You need to be honest with yourself and make sure that you are pursuing it for the right reasons.
To prepare yourself to be a better CEO, I would recommend consciously curating your career to pick up as many business skillsets as you can: finance, sales, marketing, general management and more. The duration of these experiences does not need to be long, but it's better if they are varied.
The last thing I would recommend is that you gain alignment with your spouse, partner and loved ones to ensure that you and your family are ready for the journey emotionally, financially and spiritually. It can be a long one, but certainly worth it in the end.
Learn more about
Entrepreneurship Through Acquisition at Kellogg
»