Start of Main Content
A career pivot in pursuit of positive change
Evening & Weekend MBA student Christine Cornellier '22 is passionate about driving social impact in everything she does.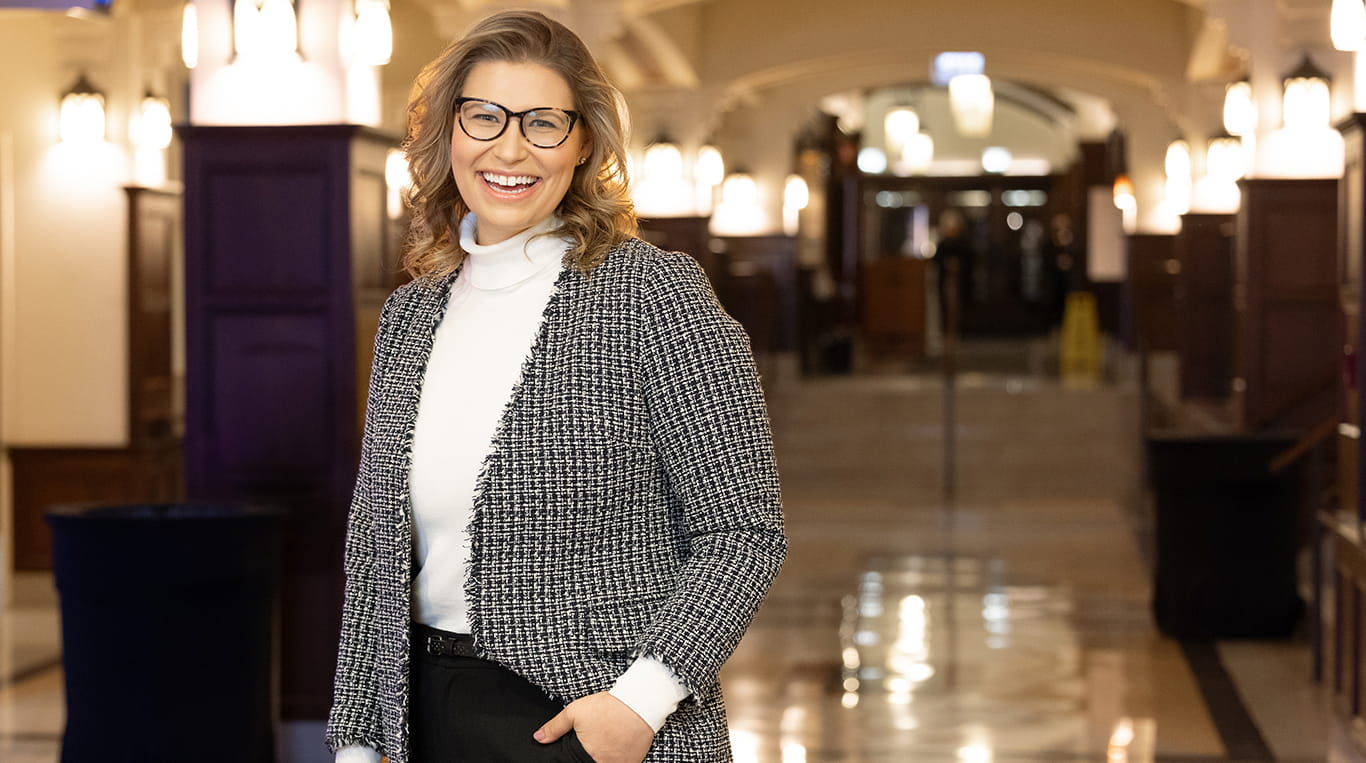 Christine Cornellier '22 has always felt drawn to technology, motivated by an urge to understand what's next.
Early in her career, she spent years in leadership programs at GE before working in cybersecurity. But while she enjoyed the work, she didn't feel a passion for it — she felt that she could do more good.
When Cornellier enrolled in the part-time Evening & Weekend MBA Program at the Kellogg School of Management, her goal was simple. "I wanted to understand how I could pivot my career, leveraging my technology skill set, to serve more of the greater good," she said.
At Kellogg, Cornellier discovered what impact means to her. One of her assignments during the Kellogg Leadership Journey was to create a purpose statement. Cornellier wrote and edited, dwindling sentences down to just a few words: Drive positive change.
"That's the impact that I want to have," Cornellier said. "It is less about a specific area and more about a general sense of how I want to live my life."
Once Cornellier knew her purpose, she began working to pivot her career. Since her time with GE, she had been trying to understand what corporate social responsibility looks like at scale and wondered how she could make this her full-time job.
Armed with her newly articulated purpose, Cornellier spent a year interviewing more than 100 leaders in the social impact space. She cold-emailed people on LinkedIn and received introductions to others in the Kellogg network, asking them how their careers had come together. She spoke with people from high-profile organizations such as Microsoft, Fidelity and the Gates Foundation. Perhaps, she thought, their answers could help her find what's next.
"People really wanted to share why they're interested in impact and why they like their jobs," she said. "And that helped me understand how they had made decisions and how I could apply that to my own career."
By the end of the interviews, Cornellier found her way forward: She was hired in February 2022 as a senior manager of ESG and corporate responsibility at Target.
Cornellier said she can truly apply her purpose in this role, understanding what's next and making a difference by driving positive change. Impact can come from anywhere, she said, but she loves that she can drive results in something that she's passionate about.
More in this series