Start of Main Content
Celebrating Women's History Month at Kellogg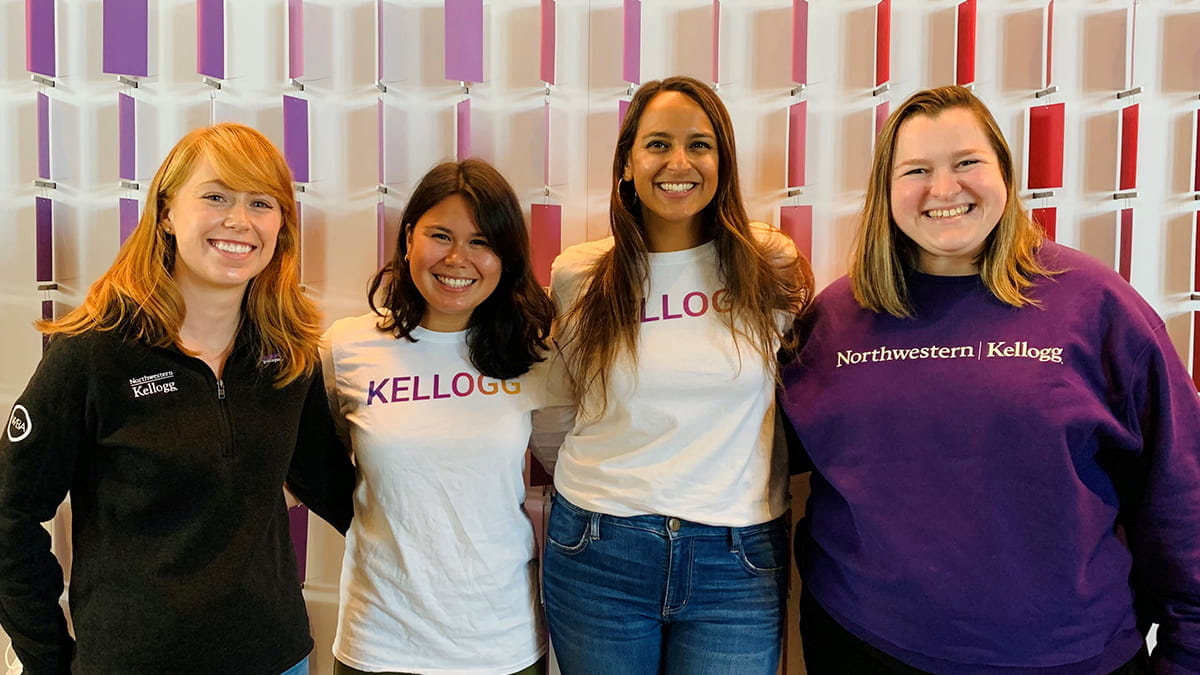 By Emily Casey and Rachel Kumar (both 2Y, 2022), co-presidents of the Women's Business Association at Kellogg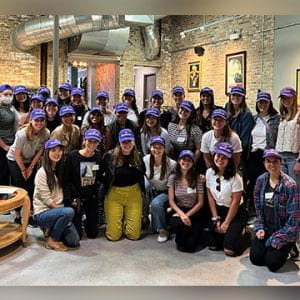 The Kellogg Women's Business Association is excited to kick off Women's History Month and announce our programming line up for Gender Equity Week, March 7–11, 2022.
Gender Equity Week is a dedicated week of programming put on by the Women's Business Association that brings together hundreds of students, alumni and faculty to share models of leadership and to foster growth — in women, in allies and in organizations.
We are incredibly excited about our programming line up, including our keynote address on International Women's Day. Kellogg EMBA alumna Dorri McWhorter '09, the CEO of YMCA of Greater Chicago, will speak to the 2022 International Women's Day theme of #BreaktheBias and share her thoughts, experiences and advice with the Kellogg community. We have a few great returning programs, and we are happy to announce the addition of three brand new events for Gender Equity week:
International Women's Day Celebration and Fundraiser — Kellogg women will showcase their amazing talents on stage, with proceeds from the event going to Women Employed, an organization that pursues equity for women in the workforce by effecting policy change, expanding access to educational opportunities and advocating for fair and inclusive workplaces.
Language Matters Workshop — In partnership with the Women's Center at Northwestern, we will facilitate a session to help us understand the different ways gender bias shows up in our everyday language and learn ways we can more effectively and consistently demonstrate respect through proper pronoun usage and what to do when mistakes are made.
Sweat For Justice Fitness Fundraiser — We will get out of our chairs and onto our feet for "Sweat for Justice," a fun, heart-pumping workout followed by a reflective session. All proceeds from the class will go to Resilience Chicago, a not-for-profit that supports survivors of sexual violence today and creates a society intolerant of rape tomorrow.
We look forward to welcoming students, JVs, alumni and faculty to our events during Gender Equity Week and are excited to continue these important conversations to promote gender equity at Kellogg and beyond.
Top photo, pictured left to right: WBA members Emily Casey; Emma Lichtenstein (MMM, 2022); Rachel Kumar; and Emily Ashton (2Y, 2022)