Start of Main Content
Finding Community In A Part-Time MBA Program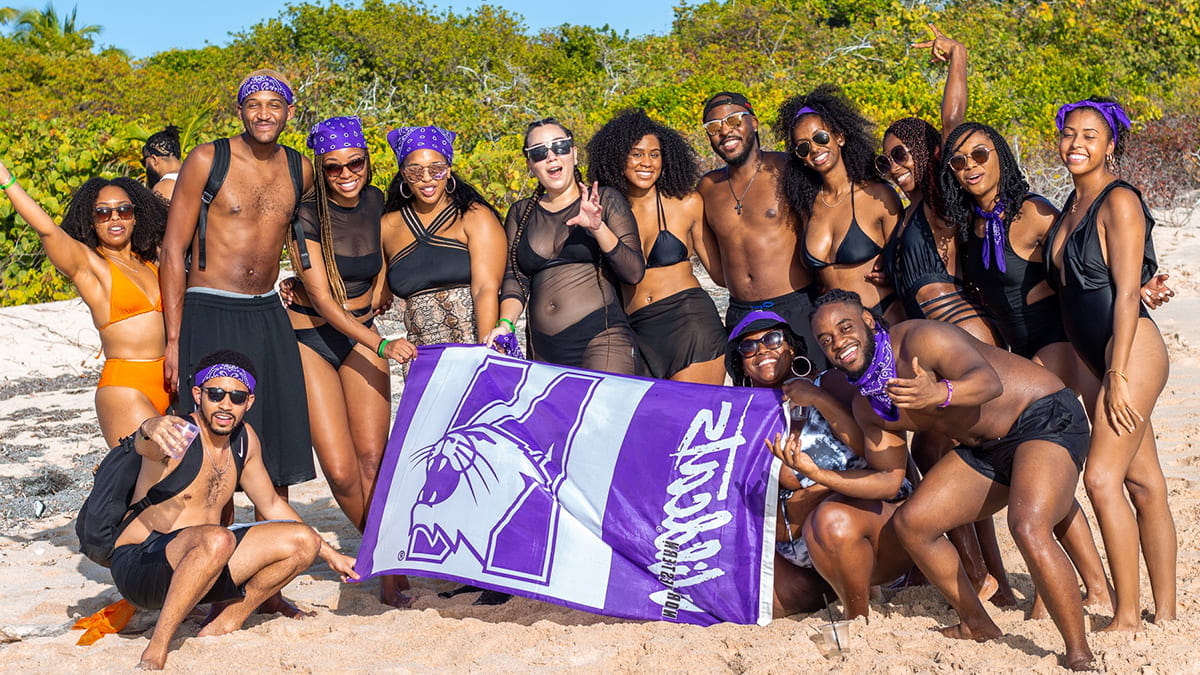 Devin Tyler (E&W, '23) is currently in his second year in the Evening & Weekend MBA Program at Kellogg. Devin was born and raised on the South Side of Chicago, and he completed his undergraduate degree at Lake Forest College. Currently, he is a senior consultant at Axiom Consulting Partners, where he focuses on business transformation and strategy development and execution. Here, he discusses finding camaraderie with classmates in the Part-Time MBA Program. (This content was originally published in Poets & Quants.)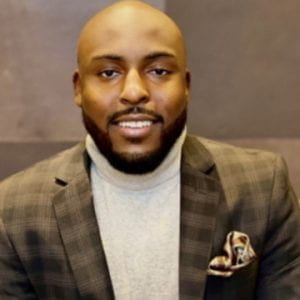 When I decided to pursue my MBA through a working professionals program, I prioritized community-building. For me, building a community of peers, friends and professors was as important as academics and professional development. As a working professional, I've found a strong network to be vital for career exploration and growth. Even more, what I have come to value at Kellogg is that you have an opportunity to build true and genuine relationships and friendships that go beyond "What can you do for my career?"
Meeting at the "Kellogg Table"
I felt a strong sense of community even before I set foot on campus. When I got accepted into the program, one of my first thoughts was, "Oh man, now I have to actually network and meet new people." It brought me back to being in high school, when I was trying to figure out how to make friends and which group I would best fit in. Even as a grown man, I attributed this to feeling anxious about finding my place. To my surprise, Kellogg's administration had already planned events and programs to make it easy for the new cohorts of students to start connecting with one another.
There were numerous meet-and-greets, events and activities to help me get to better know my classmates. Each of them was designed to help both introverts and extraverts get their bearings. One of my favorite parts about the Evening & Weekend MBA Program is "Kellogg Table." This is a designated time and space where students sit and grab food together before classes begin each day. It is one of the best ways to really immerse yourself in the experience and get to know your peers.
I'll never forget my first day going to Kellogg Table. I ended up sitting at a table by myself for all of 30 seconds before people joined me, introduced themselves and started a great conversation about what brought us to Northwestern. Ironically, it was our similar experiences in consulting. I believe this experience holds true for every student at Kellogg Table; no one eats alone because we're all interested in getting to know one another – this makes it easy to build connections and great friendships.
Unforgettable moments
Another way I've been able to immerse myself in the Kellogg community is through my involvement in student-led clubs and organizations. For example, I am a member of the Evening & Weekend Black Management Association (BMA). This group is a great resource for support, encouragement, network development and just having fun. While there is a specific group for just part-time students, we work together frequently with students across other programs to host annual events.
This past year, BMA hosted its annual Black Management Association Conference, Kellogg's longest-standing student-organized conference. What made this conference amazing was the fact that there was so much for everyone — presenters gave compelling presentations that ignited our passions to lead, develop and foster more diverse, equitable and inclusive communities. One particular panel of senior leaders spoke on the value of selling yourself and your personal goals; they acknowledged how intimidating it may feel, especially at more junior levels and even more so as a minority. The panel explained that in order to achieve our personal goals, we have to be willing to clearly communicate our needs, build a compelling business case and fight for equitable access to career advancements.
Aside from planning thoughtful events, we prioritize having fun too. We recently went on a trip to Puerto Rico with other Black students from the University of Chicago Booth School of Business, the University of Michigan Ross School of Business, and Purdue University's Krannert School. What made this experience worthwhile was my ability to build meaningful relationships outside of my immediate peer group at Kellogg. One event that really brought us together was the School Olympics. Each of the schools competed in beach games to determine which school was "the best." Games ranged from tug-a-war to limbo — and no surprise, Kellogg won the gold. This experience was worthwhile, and we continue to host cross-school events.
"Never a dull moment" among classmates
Investing time in building community through informal connections and events has been equally rewarding. Due to the nature of the Evening & Weekend MBA Program, students have full-time jobs, which makes the time we spend together even more important. Often, you'll find students catching up after class and on weekends; there is hardly ever a weekday night or Saturday afternoon where you won't find a group of Kellogg students willing to go make plans, especially when downtown Chicago is your playground. There is never a dull moment, whether you're holding whirley-ball competitions with your cohort, touring a pop-up museum or even shopping for tuxedo to wear to Kellogg's annual Manager's Ball. Even if the social scene isn't your cup of tea, there are spaces and groups that are designed for you to decompress and recharge your social battery. All in all, being a part of Kellogg means you've found a place you can call home.
Kellogg is a school that will challenge you academically — you will be stretched to grow, develop and become a better problem-solver. However, what sets Kellogg apart is the community that surrounds you. While you instantly gain a community of peers, professors, and friends who are all equally invested in your success and goals, you must make it count. Build relationships, make friends, have fun — enjoy the experience while it lasts. One thing that the pandemic has taught us is that life is unpredictable and short. Beyond earning another LinkedIn or resume credential, be sure that you're building a community that will help you through this journey called life. That's even more valuable than the degree.