Start of Main Content
Congrats to Our New Senior Directors of Admissions!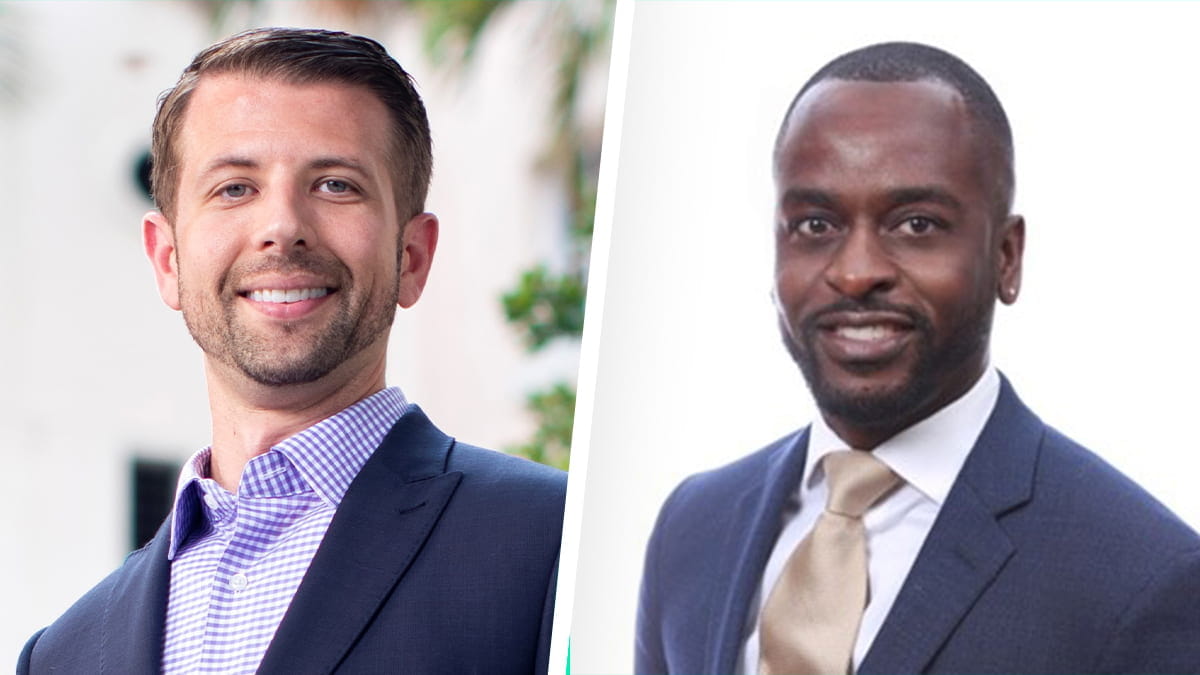 By Emily Haydon, Assistant Dean of Admissions and Financial Aid
I am very excited to announce that Steve Thompson has been promoted to senior director of admissions, full time programs and Dustin Saunders has been promoted to senior director of admissions, executive and evening & weekend MBA programs. Steve and Dustin will play a critical leadership role in maintaining our commitment to excellence in all aspects of admissions.
Since joining Kellogg in January 2018 as the director of the Executive MBA Program at the Miami campus, Steve has been very successful in leading the team through growing the cohort sizes, expanding the campus and returning students to in-person learning this past spring. He has also been a key member of the EMBA admissions committee, working closely with admissions on presenting to prospective students and interviewing candidates.
"Being a part of the Kellogg team is a dream because you collaborate with people that are both talented and passionate about their work. I am thrilled to join an amazing Admissions team and I look forward to making meaningful impact," Steve said.
Prior to Kellogg, Steve most recently served as the executive director of the Full-Time MBA Program at IE Business School in Madrid. During his time at IE, Steve led the program through several change initiatives, including a complete redesign of the Full-Time MBA program. He was responsible for multiple functional areas, including operations, student experience, faculty engagement, and curriculum enhancements. Additionally, he often represented IE at prospective student recruitment events around the world.
Dustin began his journey with the Kellogg Executive MBA program in 2016 as an assistant director of admissions. He was quickly promoted to associate director of admissions in October 2018 and director of Executive MBA admissions in 2019. Dustin is a valued contributor to the admissions team where he has continued to produce strong results for the EMBA program. In his new role, Dustin will oversee the admissions teams, operations, and overall strategy for both working professionals' programs across our Chicago, Evanston and Miami campuses. We all know in working with Dustin, he is an incredibly passionate and committed team member!
"My favorite thing about Kellogg is the community." Dustin said. "The authenticity, desire to collaborate, and intelligence permeating every aspect of Kellogg's ecosystem from faculty to staff to students/alum is energizing and keeps me motivated."
Please join me in congratulating Dustin and Steven on these very well-deserved promotions.