Start of Main Content
Hispanic Heritage Month: A Reminder for Why Representation Matters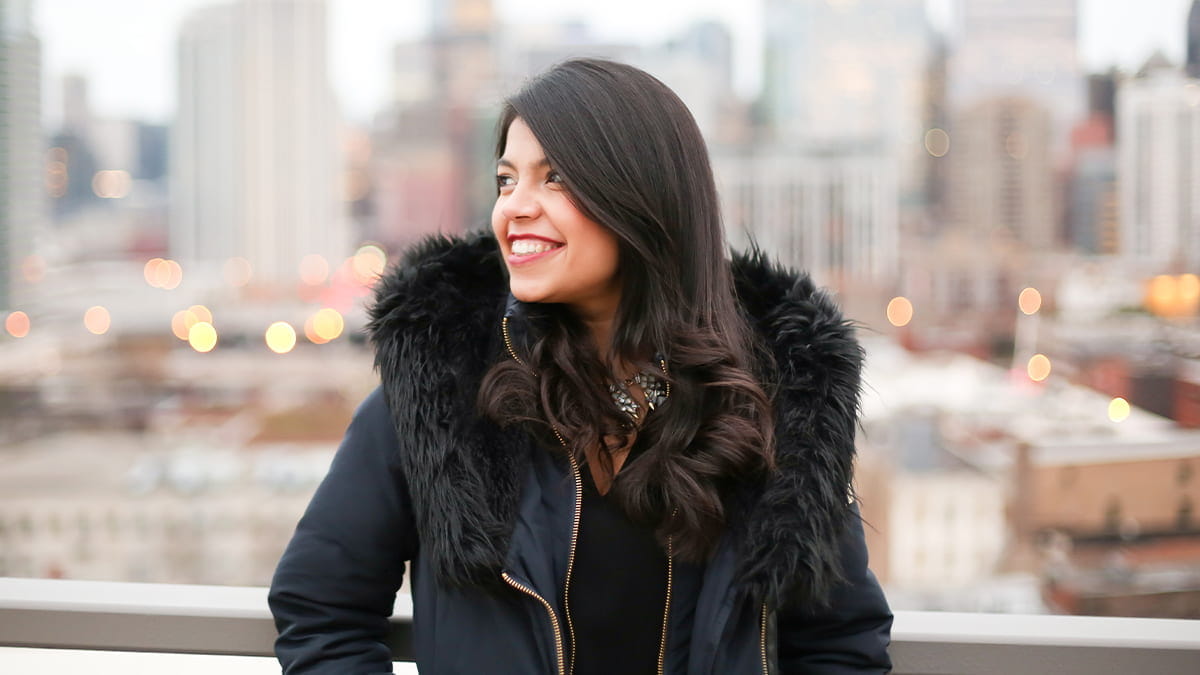 By Diana Carreno Garcia (E&W, 2022)
Officer, E&W Hispanic Management Association
While Latinxs represent 18.5% of the US population, we are unfortunately underrepresented in many key settings: only 4% of executive or senior-level managers and 9% of first-and mid-level managers are Latinx; approximately 3% of the CEOs of the S&P 500 are Latinos, without Latina representation; and only ~6% of those who took the GMAT in 2018 were Latinos. As an immigrant, celebrating my identity and the contributions of those who look like me is really important to stay true to myself, to continue discovering what it means to be a Latinx and to pave the way for those who come behind me. Latinx Heritage Month is an opportunity to reflect and commemorate the achievements of Latinxs, while also reflecting on the work that is still necessary to create a more equitable society.
As a woman of color in corporate America, an engineer working for a tech company, and an immigrant, when deciding what business school to attend I had three priorities in mind: (1) A high ranked school, (2) A school that offers global perspectives, and (3) A school that believes in equitable representation (or in other words, a welcoming place to everyone). With these criteria in mind, Kellogg was a no-brainer. When it comes to equitable representation, the Kellogg's two-year Class of 2023 is an excellent example, with 49% of the students identifying as womxn and 14% as Latinx, to highlight a few numbers. I've experienced a sense of welcoming and a feeling of belonging that I don't take for granted.
Belonging at Kellogg began on day one
I enrolled at Kellogg in summer 2020, and because of Covid, my entire experience as an MBA student has been fully virtual. Despite this and since day one, I have had the fortune of feeling a sense of belonging to a community that is all about low ego and high impact. I remember my orientation week. As I was "meeting" all classmates on a screen, I realized there were a few names that I immediately recognized as Latinx. I remember feeling a sense of relief and comfort by knowing there were others like me. We connected, talked about classes, about our experiences, and how despite our country of origin, Latin America was our common denominator. We knew we could count on each other since then.
Navigating business school and working full-time requires a great deal of intention and dedication, yet having a community to go through this journey with makes a whole difference. Sharing long study nights, weekends, fun events, trips, and being recognized on the Dean's List together makes it absolutely worth the exertion. As we embark on this journey to set our careers in a new direction, I'm humbled by the level of talent, the array of industries, and the richness of conversation I get to have with other students.
Galvanizing a community through the E&W HMA
Fast forward to today and through many conversations about our roles in creating room for our community, I'm happy to share that we came together to lead the Evening & Weekend Hispanic Management Association — a club dedicated to bringing together a community of Hispanic/Latin Kellogg students to share their experiences, connect with each other, and enable each other. As I reflect on this past year, I realize how our values and our passions for our community brought us together to enable opportunities for others, inspire our community with a few CEO talks and experience a sense of familia at Kellogg. While we are just getting started, I can see this group taking the club in a whole new direction so we continue to make progress in creating a more equitable society.
Here's to celebrating all Latinx who have contributed and continue to contribute to the US, from entrepreneurs to media to business. My invitation for everyone who reads this post is to dedicate one hour of this month to learn more about our community; events are happening everywhere, and we'd love it if you all can be part of them!