Start of Main Content
A U.S. Naval Officer on Coming to Kellogg & Expanding Resources for Kellogg Veterans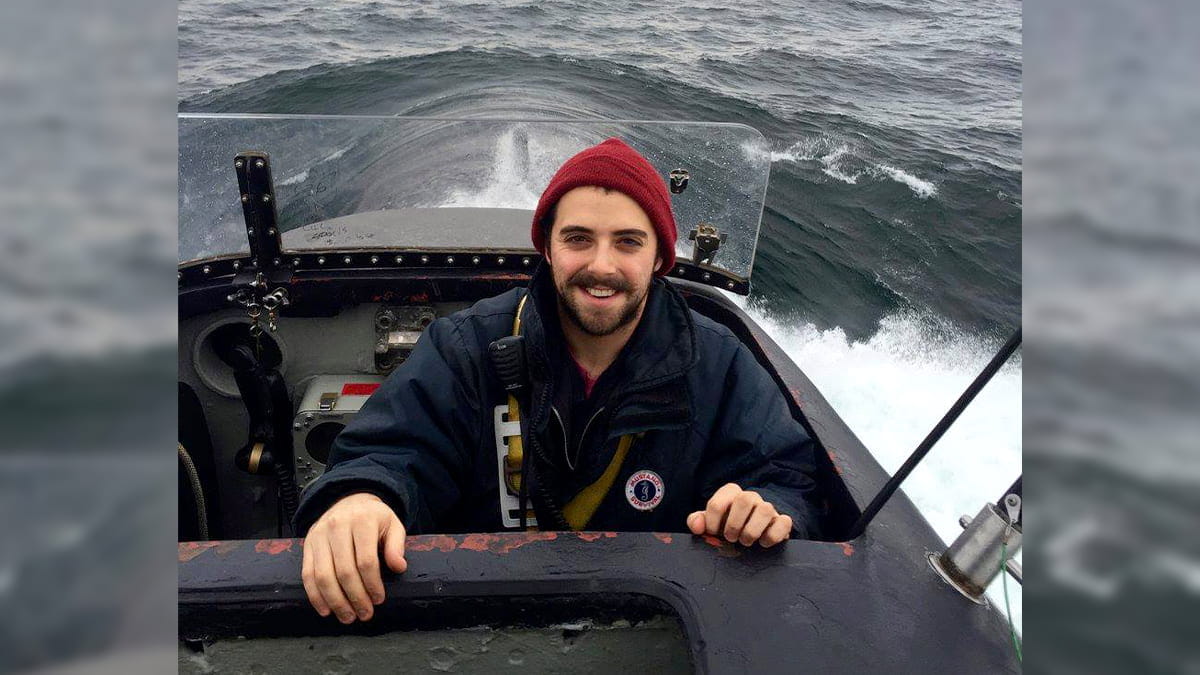 Kevin Wilson (2Y 2022), co-president of Kellogg's Veterans Association (KVA), shares his experience as an active-duty U.S. Naval Officer, his transition to Kellogg and the KVA's partnership with Kellogg to expand resources for Veterans.
Tell us about your professional experience prior to coming to Kellogg.
Prior to Kellogg, I spent close to seven years as an active-duty U.S. Naval Officer serving in the nuclear submarine force. I started my career after graduating from the US Naval Academy by moving down to Charleston, SC and spending a year and a half learning nuclear power theory and getting hands-on practical training managing a nuclear reactor and its 15-person watch team. After initial qualification, I was given orders to the USS Pittsburgh (SSN 720), a Los Angeles Class Fast-Attack submarine stationed out of Groton, CT. I would spend the next three years serving on the USS Pittsburgh as the assistant operations officer, and most of that time was spent living and working underwater in the Northern Atlantic Ocean. From there, I moved back down to Charleston, SC in 2018, where I spent the last two and a half years serving as a nuclear engineering test project manager. In this role, I was responsible for the execution of nuclear engineering tests on training submarines in order to verify against a worst-case nuclear disaster.
What made you want to go to business school? Kellogg?
I had the privilege to serve aboard a submarine with a family of 120 during some of the most difficult and rewarding times of my life. I was responsible for the safety of every sailor and officer on board during extremely sensitive and classified missions. The opportunity to lead incredibly capable and experienced teams in such a dynamic environment was something I thought I would continue for many years. However, after spending most of my professional life at sea, there came a realization that I no longer knew and recognized the life I once had. I spent years living underwater disconnected with the outside world. There was no cell phone service, no television, no emails, and no internet. Each time I would surface, I would enter a new state of the world that I hadn't experienced before, and I missed many of life's events.
It was at this point in my life where I knew I needed to take the next step in my professional career. I started to reach out to the small but powerful network in the submarine community and found a lot in the business school matriculation process. I attended many veteran visit days at different business schools, and ultimately made the decision to pursue this same opportunity. As someone who valued the community I was once a part of on submarines, I looked to align myself with a similar program where a sense of belonging was pivotal to the student experience. Kellogg stood out not only for the sense of community I would experience as a student, but more importantly, that those values were also shared with the Joint Venture community. My wife and I made the decision together that Kellogg was the right decision for us, and I was fortunate enough to gain admission to my top school.
Tell us about your Kellogg experience so far.
I came to Kellogg while still in the military. Just two weeks prior to CIM and beginning my Kellogg journey, I was finishing my last day working the night shift verifying the integrity of a nuclear reactor with full radiation monitoring equipment attached to my radiation suit. In just two short weeks, I had turned in my radiation suit for a suit and tie, and instead of verifying the integrity of a nuclear reactor, I was verifying the formatting of my resume bullets. I found myself in a completely different world of networking, 30-second elevator pitches, the overuse of the word "pivot,"and incredibly accomplished peers who I was increasingly inspired by from their breadth of experience. As much as I thought I would be a complete outsider and would not fit in to this new environment, I was happily welcomed to the Kellogg family and have made new lifelong friendships with my classmates, section mates, club members, and the KVA family.
Any specific to being a Veteran?
One aspect to the Kellogg experience that may surprise some is that many of us in the KVA are still involved in continued military service. Throughout my time at Kellogg, I have been involved in the US Navy Reserves as a submarine communications officer. With this service comes a time commitment of once-a-month trips to Great Lakes Naval Base in North Chicago where I work and train with my unit for the weekend. Additionally, once a year I am required to "deploy" somewhere in the world for two weeks to take part in real-world operations (I like to call it KWEST Navy).
Anything you'd like to share with prospective Veteran students who are thinking about pursuing their MBA at Kellogg?
Jason Borchik (2Y 2022), co-president of KVA, and I have been working hard over the past year to increase veteran benefits attending Kellogg. We have greatly appreciated the support of the administration in our combined efforts to continue bringing in top veteran candidates to the Kellogg community. We are happy to share that recently Kellogg has increased its yellow ribbon contribution for the Post 9/11 GI Bill from $15k to $18k per year (for veterans who are entitled to 100% Post 9/11 GI Bill benefits). Additionally, we have secured VA housing allowance under the Post 9/11 GI bill during our summer internship. These steps of continued support as well as the constant conversation with Kellogg leadership are some great reasons to give Kellogg a look as a part of your business school decision process.
For more information on the KVA and GI bill support increases, please reach out to our club members.