Start of Main Content
Kellogg EMBA Student Wins NU's VentureCat 2021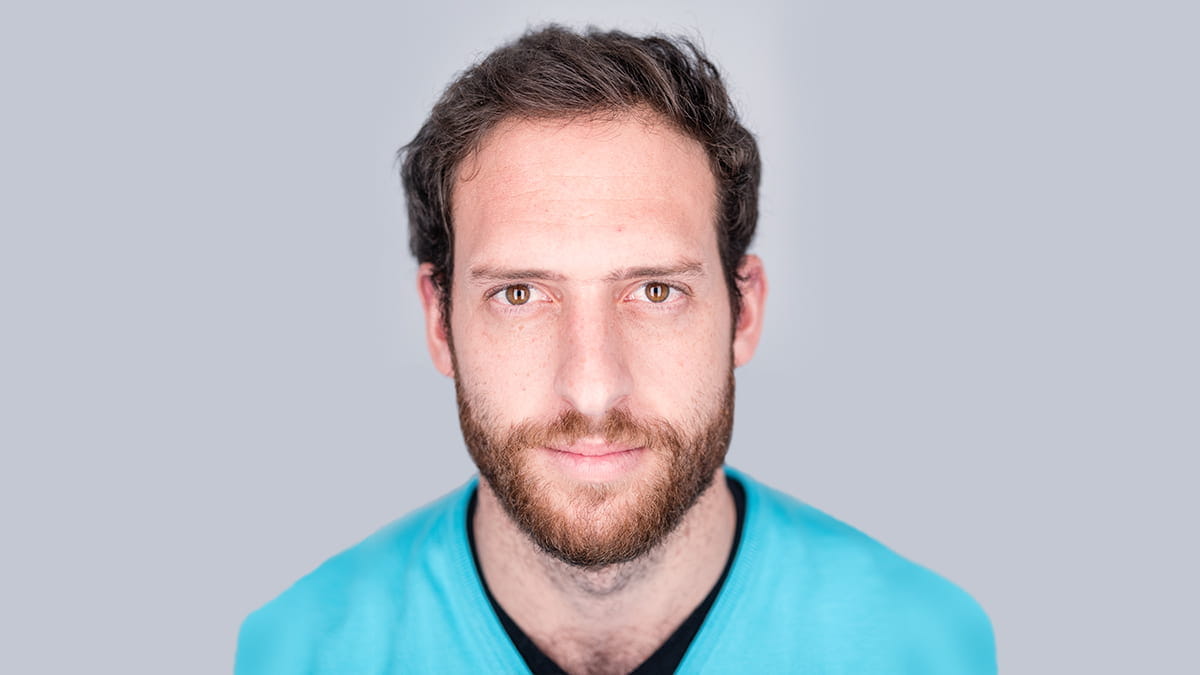 Inside Kellogg recently connected with Jaime Tabachnik (EMBA 2022), the winner of Northwestern University's new venture competition, VentureCat. He shared insights into the growth of his venture, Por Adela, and his path in entrepreneurship. Here's what he had to say.
Tell us a little about yourself, including your journey as an entrepreneur. Has impact always been part of this journey?
My entrepreneurial experience started early. When I was 20 years old and I was in my first year at the university, I partnered up with two friends and we opened the second CrossFit gym in Mexico. In three years, we had six gyms across the country and after four years, we sold the company. It was one of the best experiences of my life. After this, I started working with my father in Tamex. He's an incredible entrepreneur who started an electrical supply distribution company 25 years ago and has been very successful. This is when I started learning about supply chain and logistics. After seven years of working in the family business, I decided to quit because I knew that I wants to create something myself. I started the EMBA program and got hired as CEO in BIIS Logistics. To be honest, I always knew it was a matter of time before I quit to start my own thing.
Tell us about how Por Adela first began and how it has grown.
BIIS Logistics is a Mexican Startup that is aiming to create a digital brokerage platform such as Convoy or Uber Freight in the US. I started working there and quickly noticed that working capital was a huge problem for truckers and there were very few options for them to address it. I've known my partners, Pedro and Guillemo Bosch, for a long time. I've always admired them as people and professionals. They founded a fintech four years ago called Solvento, which focuses on giving employees access to their earned wages at any time. One day, I told them about this opportunity in the trucking industry and it suddenly hit us that the solution was very similar to what they were currently addressing and we were an ideal team with the right experience to address it. We decided to partner and to focus in this new challenge. It was a coincidence that VentureCat's application deadline was still open and we decided to participate.
What was your experience like competing in VentureCat? Any key lessons you learned?
My experience was extraordinary. I could say that it has been one of the greatest experiences of my life. VentureCat is extremely well-planned and I'm so happy and grateful that we could participate. We've met such incredible people thanks to the competition and we're sure it will keep opening doors for us. The main lesson we learned is that hard work pays off. To be honest, we worked very hard during the process and we practiced a lot to be ready for the competition day.
Has your experience at Kellogg informed you as an entrepreneur?
Kellogg has definitely influenced in me as an entrepreneur because in my cohort I'm surrounded by incredible entrepreneurs and professionals that inspire me and have supported me since day one. When you are surrounded by such incredible people that believe in you, there's no way not to feel motivated and pumped. I'm very thankful with all my Kellogg family because they all believed in me and where there for me.
For entrepreneurs just starting out, any advice you'd like to share?
Find an incredible founding team. There's nothing like sharing and experiencing and complementing your skills with your partners. Your startup might pivot, change business models, industry, focus, etc. But if you have the right team…you will thrive.