Start of Main Content
Never Give Up: An Alumna Pursues Equity as a Venture Capitalist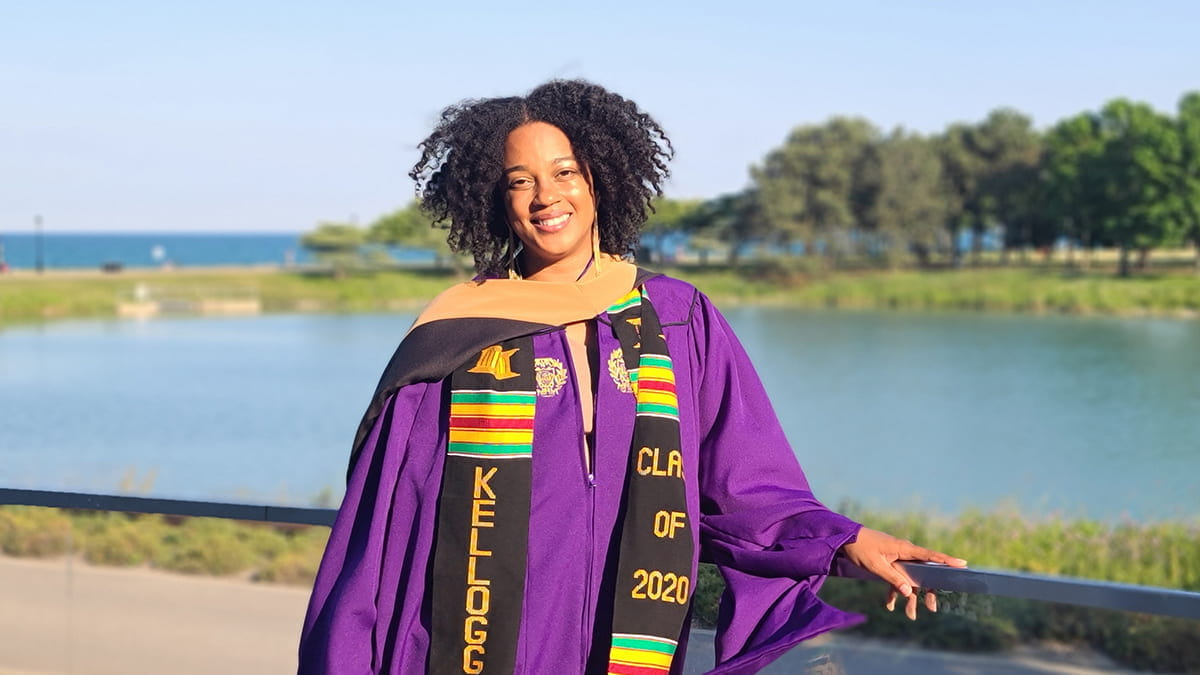 By Veronica Reaves (1Y 2020)
All my life I have been a creative problem-solver. I was trained by a relentless and tenacious mother who never gave up, even after she was forced to close the doors to her own business. When we did not have the money for me to attend prom, my mother rolled up her sleeves, packed our lawn mower in the car, and went with me door to door with a picture of the prom dress I wanted in hand. We mowed our way through our neighborhood and the next one until I had enough money for my dress, pictures and shoes. I went to prom.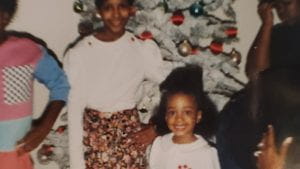 With this training, and with the help of people who believed in me along the way, I continued to problem solve.  I problem solved my way out of homelessness to graduating from Howard University on a full-ride scholarship. I problem solved my way from not getting a summer internship at Deloitte my junior year in college to landing a full-time role as a strategy consultant at Deloitte upon graduation. I refused to give up.
While volunteering at an accelerator that focused on founders who were underserved in the venture ecosystem, I came across the largest problem I've ever sought to tackle. The problem within venture capital funding. In 2019, only 2.8% of VC investments went to women and for founders of color that number is barely 1%. Furthermore, over 80% of VC firms don't have even one Black investor on their team, not aligning with the demographics of our country and missing out on critical representation. I knew in my heart that in order to make the tech ecosystem more equitable, it was imperative that I become a venture capitalist. I had to make my seat at the table. So, I set out on the path to accomplish this goal, and two years later, I am thrilled to share that I am the newest member of the Maveron team.
The decision to join Maveron
I joined Maveron for three reasons. The first is that Maveron truly cares about its people. This includes not only the Maveron team, but also our founders, their teams, and our limited partners. Maveron believes in fostering and growing the potential in people and I wanted to be a part of that, and, in turn, learn how to help founders prosper. I also joined Maveron because the team was made up of diverse backgrounds and experiences: I have not one, but two women to look up to on the investment team. Now, that is a unicorn in the venture capital world! I have a founding partner who has led Maveron for 22 years after taking a leap of faith to leave his career in NYC to start a firm on the opposite coast. I have a partner who was a touring musician who then turned operator, and then, investor. The list goes on and on. Having a non-normal background, I felt at home with people who have experienced non-normalcy in their lives. Each member of the Maveron team has persevered and has never given up, and we look for that same ability in our founders.
Finally, I joined Maveron because I fully believe that I can foster inclusivity in the venture ecosystem and that I can help to close the funding gap for non-normal women, Black, Indigenous and/or LGBTQIA+ founders of consumer businesses that integrate positively in our everyday lives. Positively impacting the lives of founders who have persevered has been my north star ever since my mother closed the doors to her business.
I am excited to begin this new journey remotely now but will be permanently based in San Francisco at our HQ when things return to some level of normalcy. Founders and investors alike, please reach out!