Start of Main Content
GCC Series: A MMM's Pursuit of Cutting-Edge Technologies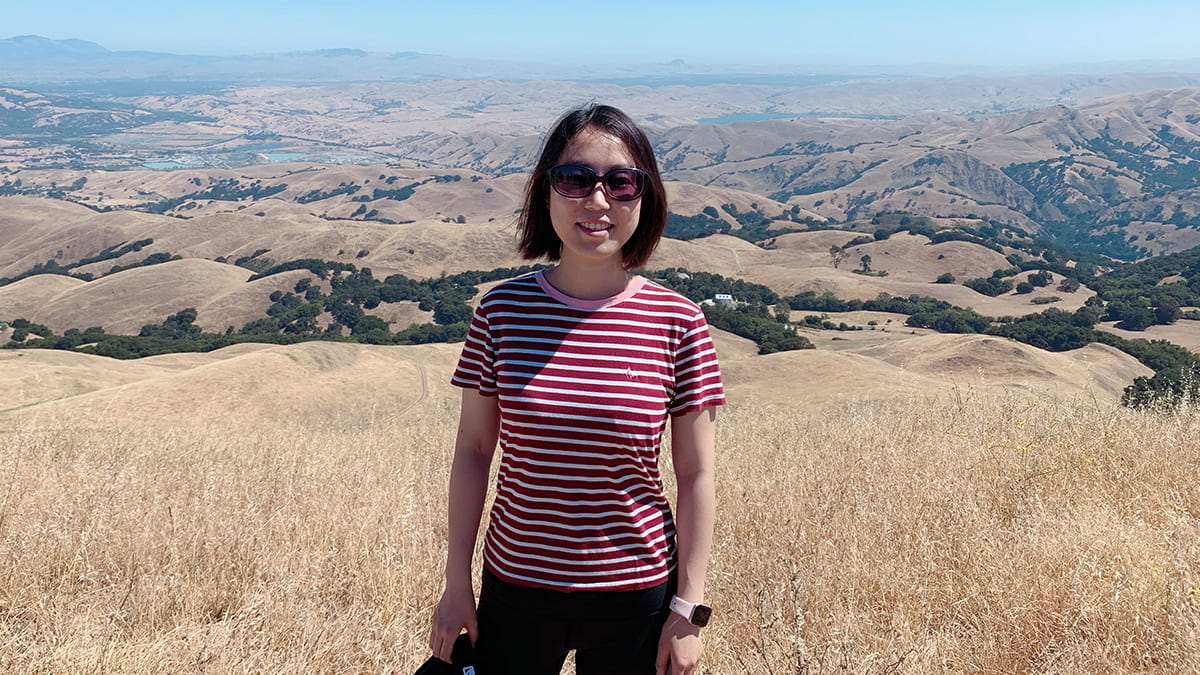 Cindy Qu (MMM 2020) recently shared with us her journey as a MMM student at Kellogg while pursuing a career in the tech industry. Cindy's blog post is part of a series from representatives  of Kellogg's Greater China Club (GCC). Click here to view all the posts in this series!
Please introduce yourself.
I'm Cindy, from Kellogg Class of 2020 and the MMM program. Before Kellogg, I was a consultant based in Hong Kong. Post-Kellogg, I'm joining a big tech company in the Silicon Valley.
Why did you choose the MMM program and how is it distinct from the 2Y MBA program?
I have been interested in design thinking since college and learned a bit about it from my consulting job. I wanted to build my creative confidence and be an expert in building innovative products through a human-centered lens. MMM, combined with my long-planned MBA education, was the perfect choice for me to achieve that goal. MMM is a close community and has some of the most talented people in my view. We are also fully immersed in Kellogg's academic and social life with other MBA students.
MMM is a dual-degree program, including MBA from Kellogg School of Management and Master of Design Innovation from McCormick School of Engineering at Northwestern University. The goal of the MMM program is to empower future business leaders with a holistic approach to innovation, powered by a combination of creative and critical thinking skills. Within two years, we need to complete the same amount of MBA coursework as the 2Y MBA program, plus an extra eight credits for the design innovation degree (the MMM program has an extra summer quarter.) While the MMM students start in June (before the fall term when other 2Y MBA students start), we finish at the same time as the 2Y MBA students.
Why did you decided to pursue a career in the tech industry?
I was looking for the next challenge after a few years in consulting. My consulting projects in digital transformation inspired me to work on the most cutting-edge technologies. There is no better option than joining the tech industry.
Can you tell us about your summer internship experience and your part-time internship experience during the San Francisco immersion quarter?
Before I came to the U.S., Silicon Valley was a place full of fantasies for me. During the summer, I decided to intern at Apple. The three-month internship turned me into a loyal Apple fan and lifted the veil of mystery of why this company could create those great products. Collaboration is rooted in Apple's culture. Working at Apple somehow felt like working in a start-up. My team and my manager were very open to new ideas. Detail-oriented mindset and data-driven decision-making also stood out to me as part of the working culture there.
For the winter quarter of my second year, I joined Kellogg's San Francisco Immersion Program. Students took classes at Kellogg's SF campus and chose to intern at a start-up or a VC firm at the same time. I worked as a product manager at a tech start-up and developed a new product with engineers. This was also a memorable learning experience.
What resources does Kellogg provide to aspiring MBA students who want to pursue tech?
Tech is a popular career choice among Kellogg students. In 2019, 25% of Kellogg graduates chose a full-time role in the tech industry. The school has numerous resources to help students land a job in tech. Kellogg's CMC (Career Management Center) has dedicated career coaches to guide students through the recruiting processes, and BD managers to manage the relationship with both U.S. and Chinese tech companies and to source opportunities for students. KTech (Kellogg Tech Club) is one of the biggest student clubs on campus. Every year, KTech invites speakers to share their perspectives about different tech domains, and organizes a series of career prep sessions. In particular, IPGs (Interview Prep Groups) are led by Second-Year students to help the First-Years navigate through each step of recruiting, from target company lists, to resumes, to pitches, to interviewing, etc. Kellogg alumni are very reachable, as well, and gave me personally a lot of insights into companies and the industry. Our Greater China Club (GCC) also host very practical career prep workshops for Chinese students.