Start of Main Content
The Kellogg MBAi Application: A Look at the Essay Questions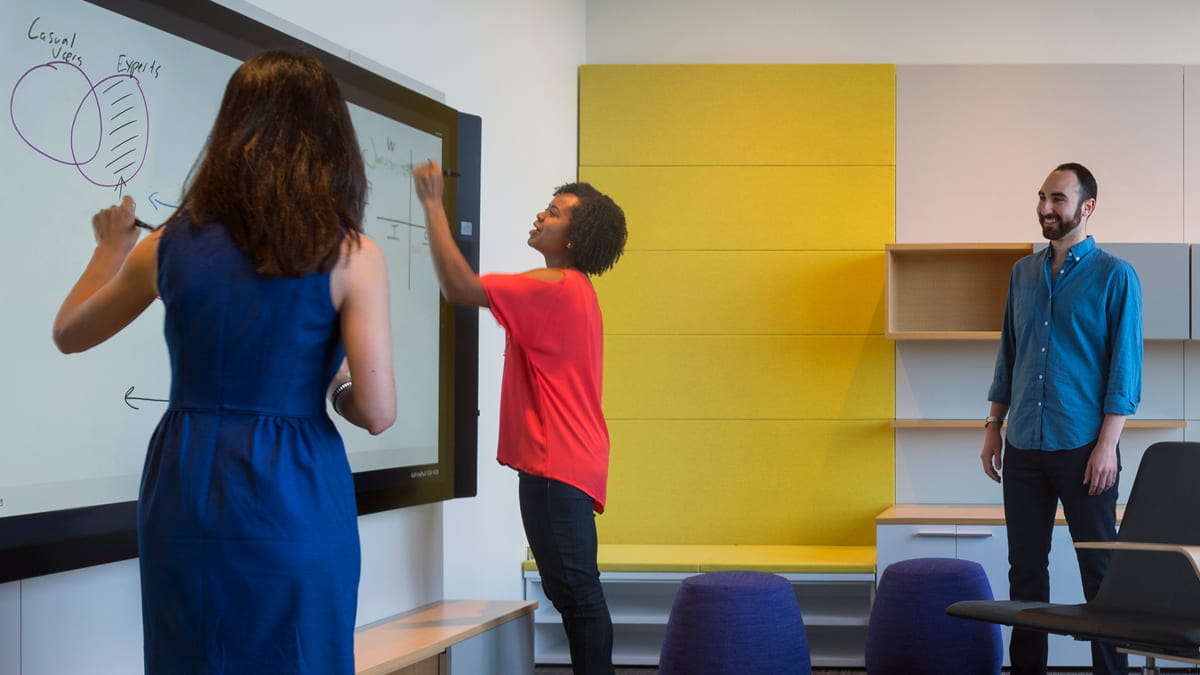 by Kate Smith, Assistant Dean of Admissions and Financial Aid
By now, I hope you've had the time to read our announcement of the new joint-degree MBAi Program from the Kellogg School of Management and our Northwestern neighbor, the the McCormick School of Engineering. We're so eager to see what inspiration the next generation of innovators will find in the curriculum for this program, which focuses on machine learning, computational thinking for business, introductions to the frontiers of science and technology, and how data science and artificial intelligence are driving this innovation.
Kellogg and McCormick are uniquely placed to train the next generation of game-changers who are ready to tackle these merging fields, both in the extensive research and creativity of our faculty and the existing partnerships these two schools already practice, such as our dual-degree MMM Program.
For those of you who are caught up on the program's benefits (and if you're not, come back to this post when you're ready!), here is some insight into the unique elements of the MBAi application:
The Kellogg MBAi application: what you need to know
What we're looking for
My team and I have been working in the MBA admissions field long enough to know that it might be easy to read through the below — along with some of the requirements — and assume that we're only looking for people who are already experts. I assure you: This isn't this case. As we've said before, the most important thing you get across in any Kellogg application is your authentic self, and the MBAi application is no different. The beauty of this cohort is that there will be an eclectic range of experience.
Written essay questions
On the application, you'll find that the first two essay questions are the same as the existing Full-Time application. These questions, which are the same as on last year's application, are:
Kellogg's purpose is to educate, equip and inspire brave leaders who create lasting value. Provide a recent example where you have demonstrated leadership and created value. What challenges did you face and what did you learn? (450 words)
Values are what guide you in your life and work. What values are important to you and how have they influenced you? (450 words)
The third, new question reads as follows:
The Kellogg McCormick MBAi program is designed to train the next generation of leaders who can help businesses deliver successful outcomes through AI-driven technology. This requires leaders who have both strong technical and business skills; many firms struggle to find leaders with these skills. Tell us about your firsthand experience with this disconnect between business and technology and how MBAi will prepare you to successfully lead businesses at the intersection. (450 words)
Short-answer questions
In addition to the existing short answers on the Full-Time application, there are two new short-answer questions specific to the MBAi application. They are:
There are a wide range of skills, applications and opportunities in technology, analytics and AI. We are seeking to build a diverse class. Tell us about your skills and interests in this domain. (150 words)
Rate yourself on your comfort/experience with programming and data, and elaborate on the rationale for your answer. (150 words)

None
A little – basic scripting, data manipulation
Some – comfort with a language, can read/write technical specs
Strong – ease with multiple layers of the stack, can read code
Expert – facility with multiple languages, work on production codesets; advanced degree in computer science
With respect to the first question, we understand that you may not currently practice a job that allows you to exercise these skills. If you've had the opportunity to develop them in the past or do so as a hobby, it's fine to discuss them in that context. We want to know about where you have experience, and where you want to learn more. Regarding the second question, I'll simply reiterate the importance of honesty. Remember that you do have the opportunity to elaborate.
Deadlines
I'll end with a reminder about our deadlines. As always, let our admissions team know how we can help!
Application deadlines:
Round 1: October 21, 2020
Round 2: January 6, 2021
Round 3: April 7, 2021