Start of Main Content
Co-Founding a Startup at the Intersection of Healthcare and Technology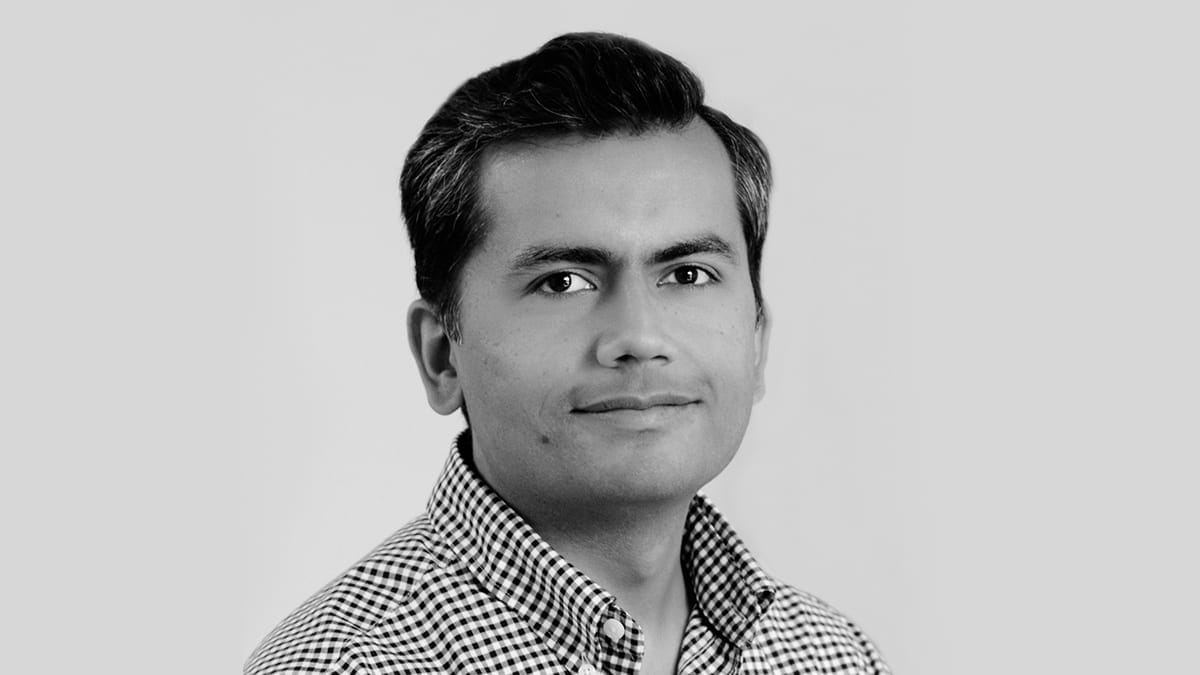 Inside Kellogg had an opportunity to speak with Kellogg alumnus, Varun Goyal (E&W 2011), about his journey as an entrepreneur and how his startup, Illuminate Health, used its digital health platform to support patients during COVID-19, specifically those suffering with Substance Abuse Disorder.
Tell us about your professional journey.
Prior to Kellogg, I was more on the technology side, being an engineer by background. I spent the majority of my career at Oracle in various consulting roles, working in different industries. And over time, I definitely felt like I needed to understand the commercial side better. I felt that I was gravitating towards healthcare as an industry having worked with clients in various industries. Healthcare seemed like such a puzzle that needed solving and it was behind the technology-adoption curve by at least a decade. So, it seemed like a great place for me to have an impact given my technology background.
The Kellogg experience was, of course, fantastic. I was able to get the marketing, strategy and healthcare education, as well as exposure to fantastic faculty and students. Post-Kellogg, I've been working in healthcare. I started out with a global role with a medical device company called Hill-Rom. It was just phenomenal because it gave me exposure to different functional aspects of managing and running a business, whether it was a product line at a certain life cycle (where I was required to look at partnership opportunities and optimize the vendor relationships) or the international experience.
I got the opportunity to go to Singapore and look at the Asian market and plan a product launch for the company there. So, it was just fantastic in terms of the variety and the depth of different experiences. When my wife and I were expecting our first child, the international travel and other aspects of that role were not going to work much longer. So, after spending a little over two years with Hill-Rom, I switched to a healthcare revenue cycle company called Availity, which is owned by Humana and a few Blue plans (revenue cycle being the world of healthcare billing, claims management, obtaining authorization for a procedure or a medication, etc.). As painful and complex as it is, it was a phenomenal learning experience to learn why healthcare is the way it is; financial incentives based on reimbursements. I got the opportunity to work both on the provider side, as well as a on the health insurance side.
What lead you to co-founding Illuminate Health?
Right around the time we were pregnant, I had this personal aha moment where we were fortunate enough to avoid a potential miscarriage that could have taken place had we not caught a medication error in time. I was literally on my way to a pharmacy to pick up the prescription for my wife when I got a call from one of my friends who happened to be a physician. He asked, "What are you going to pick up?" As soon as I told him the name of the medication, he said, "I thought your wife was pregnant. Don't give her this medication if she's pregnant." That's how close we came to what we call an 'adverse' event, and it opened my eyes to what's possible, even with all the systems and experts in place. So, it made me start thinking about the need for something for consumers. I had a couple more incidents take place until I finally said to myself, "If I'm going to utilize my experience in healthcare and technology, I need to do something about this. Because I don't want others to go through the same experience."
So that's when my co-founder and I did a literature review of what's out there around statistics of adverse events and medication problems. We were truly thinking about what a patient needed to feel confident and empowered in taking their medication. So that's how Illuminate Health was born.
We started out with the premise that we wanted to be this clinically intelligent consumer tool to help people prevent medication errors and adverse events. Over time, our mission evolved into wanting to be the tool that helps people know what they need to be doing, when, and how. When you think about what that means from a medication perspective, you ask yourself, "Which medications should I be taking? When should I be taking them? What are the instructions?" With that in mind, we've built a lot of automation and clinical intelligence to suggest the best time of day to take a given medication because we found that to be a huge gap. So, let's say you go to the doctor's office and you were given some instructions on how to take your meds. By the time you come home, however, you might have forgotten the instructions, since 50% of people have forgotten any instructions that were given to them – if they were given instructions.
I had a personal aha moment regarding instructions. I was given a medication, a typical antibiotic, and the bottle said to take one pill, twice a day, for 10 days. Because I was researching this project, I sat down and read through the entire leaflet that came with the medication. After reading through it, I found that this medication should not be taken with food because the calcium in the food binds to the drug molecule, making it less effective. And I said to myself, "Why didn't anybody tell me that?" I knew that this kind of information needed to be in our digital tool. This is why we brand ourselves as a digital health assistant. We're not trying to be the next med reminder app or thousands of other point solutions out there. Rather, we started out with a basic hypothesis: If we truly provide tangible value to the end consumer – by doing the hard and confusing task of organizing medications into a personalized daily schedule which informs them when they should be taking something and how – and we provide the trust and confidence that the medication is safe for them or their family member while connecting them to trusted clinicians and loved ones, the engagement and the compliance will be there. And now we've extended this comprehensive product so a care team – whether it's at a hospital, clinic or insurance company – can utilize the platform to monitor patients and optimize medications and daily care plans based on disease states.
Can you discuss the work Illuminate Health has done to meet the emerging needs of COVID-19, specifically regarding your work to support individuals with Substance Abuse Disorder?
Substance Use Disorder (SUD) was the first disease specific application of our platform.  We already had a product where we had gone through a hospital pilot and product iterations and so forth. And as COVID-19 hit, we noticed a change in the momentum. As health systems got super focused on trying to deliver care to COVID-19 patients, we noticed that the engagement and utilization of the existing users of our app went up, specifically for individuals with Substance Use Disorder. We know that, for this population, isolation can be a killer, especially with social distancing in place and not being able to come to the clinic to attend their group meeting. But we saw that, despite all these constraints, these individuals were trying to stay on top of their condition. That was really motivating for us and we thought about how we could have the most impact in supporting this population to which was evident that this crisis was kind of taking a back seat due to the pandemic. We decided to actively focus on the independent addiction clinics and the not for profit treatment centers that were scrambling to deliver care virtually. We also decided to make our platform free of cost to them because they were on the front lines. They were trying to experiment with zoom and all kinds of things just to get to their patients and the patients were trying to get tools to stay connected or get help in the home environment. So, that's essentially how we got to our focus from a COVID-19 perspective to work with that population.
How does this tool support this population?
We took everything that I've discussed so far, which is the foundation of medication management, and what we've done is take the best approaches from the 12-step recovery process from AA, as well as some of the mindfulness-based recovery processes, to give it a tool- box-type approach to a digital tool for patients. For example, when a patient goes into our app and says I'm having anxiety, the app can suggest meditating for several minutes. We can then gather if meditation made them feel better and, if it didn't, we can offer to connect them with somebody. We also offer things like motivational readings and participating in a virtual recovery support group, where it's a group chat. So, it's these types of recommendations, in addition to the medication management. This digital tool became pretty engaging for people. In fact, it helped us go from a one-hospital-pilot, to getting expanded and implemented across four other hospitals within the health system in Indiana. So now we're more focused on some of the independent clinics, because they're the ones who truly need that help from a technology perspective, including social service agencies that we've started working with during this time.
What are some other ways you've adapted your technology services to meet this moment?
 So, we have a telehealth and a remote patient monitoring platform (between the patient app and the clinical portal) where people can report symptoms. To this platform, we've added symptoms that are related to COVID-19, which can be monitored by someone so that people are not just ending up in the ER and being exposed to infection. This can be a great tool for people who have underlying conditions, especially the chronic condition patients, because we're wanting to make sure they're staying on top of their meds and other activities of daily living from a care plan perspective. So, that's where we're also focusing and thinking about how we can pivot to provide help in that area.
How did Kellogg inform who you are as a leader and how you're making these decisions for your business?
I've never gone away from Kellogg. I'm still very well-connected to most of the students from that time. And as an entrepreneur, I feel like the Kellogg network has provided so much value. Entrepreneurship can be a lonely path, so to speak. And I've definitely leaned on my close colleagues from the Kellogg days, including professors. They've provided me moral support when I needed it, but also their opinions and brainstorming. Also, I still participate in the Kellogg healthcare conference. So, Kellogg is definitely close to the heart.
From a leadership perspective, it's about having those values, and the want to formulate and incorporate them in one's day-to-day. In addition to having Kellogg values, it's also about how one wants to have an impact. If you look at where we are right now, to some degree, many of us feel like this is an existential crisis of some sort. So, it becomes about how you can survive adversity. From a company perspective, this meant going lean as much as possible so we could have more of a path to get us through this. It became about optimizing resources and making sure that we're focusing on truly what matters. As we discussed, we began thinking about the people who could truly benefit from our product – and that's where the focus on individuals suffering from Substance Abuse Disorder made sense. These values of having an impact and serving others is really what Kellogg is so big on.
Lastly, any advice to entrepreneurs?
Most of what one hears, and reads, is true. Entrepreneurship is about diving in and figuring it out. Getting comfortable with being uncomfortable, adapting, pivoting, problem solving. It's one of those things that will truly push you to the limit and you will go through tremendous ups and downs. But the learning and the overall impact you can have can't be compared to anything else. Laser focus, flawless execution is the name of the game. I highly recommend entrepreneurship for anyone considering it.