Start of Main Content
Kellogg Student and Professor Co-Found Circular Fashion Brand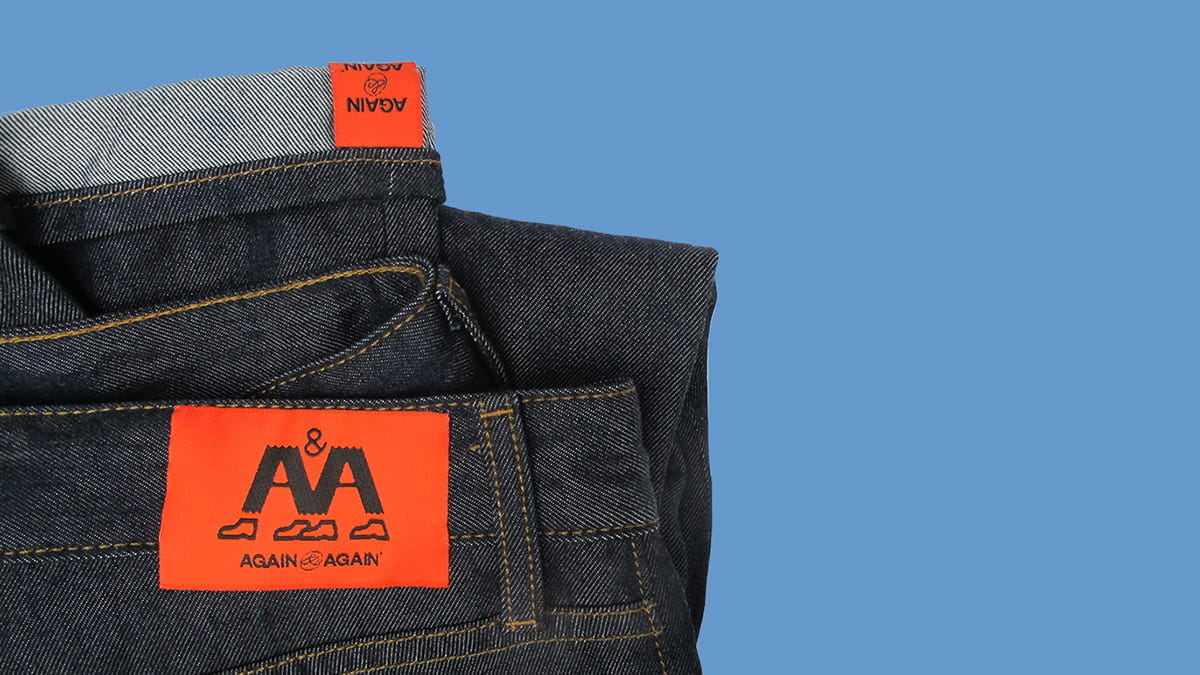 By Marcus Schneider (2Y 2020, Zell Fellow)
Months before I set foot in the Global Hub, I had a revelation. It wasn't glamorous. Quite the opposite. Walking through a massive Nike distribution center filled with clothes destined for landfill, I realized: great clothes can make people feel amazing, but clothes can also cause a lot of waste.
Staring down aisle after aisle of clothes and shoes bound for incineration, I couldn't help but worry: if this was happening at a company known for groundbreaking sustainability practices, it had to be worse elsewhere. I knew there had to be a way to create clothes people could feel great in and great about.
A focus on entrepreneurship and sustainability
I left Nike for Kellogg without much traction, as more pressing initiatives had gotten in the way. Even so, I retained an urge to further explore sustainable clothing. That's where Kellogg Entrepreneurship professor Paul Earle came in. We met at an Entrepreneurship and Venture Capital Club event, had coffee, and a summer internship was born.
Throughout the summer, Paul and I developed business ideas for new consumer products brands in sleepy, undisrupted markets. Paul's thesis: beautiful design and thoughtful execution in a space with none always wins. Paul brought the design experience and industry connections. I brought analytical skills and insight. We developed ideas for pasta, shampoo, and olive oil, before Paul remarked, "I'd love to do something in apparel." To which I replied, "I have just the idea." We were off to the races.
Founding again&again
We decided to start big, tackling a closet staple known for its environmental unfriendliness: jeans. It turns out my material science engineering degree came in handy after all. I called every textile recycling mill in the world and sourced 300 denim samples from six countries. My Evanston apartment filled with fabric, I invited friends over to test each sample until we selected one softer than cotton that could be upcycled to make brand new jeans. The winner: a 100% Tencel lyocell fabric from Japan. The fabric comes from eucalyptus trees, using just 5% of the water and 20% of the land required by cotton-based jeans, and once worn, it can be turned into brand new jeans again and again.
Now, Paul and I just needed a name and some beautiful design. After hours brainstorming and dreaming from our perch in the Hub overlooking Lake Michigan and the Chicago skyline, we found it – we would call our brand again&again. Every design decision focused on sustainability – from the use of deadstock buttons and zippers that were otherwise landfill-bound to the single lyocell fiber and rivet-less design to facilitate upcycling into new jeans.
My fleeting thought has become reality. With Paul's help I built a jean and a brand designed to drastically reduce apparel waste that consumers could feel good in and good about.
We believe clothes only truly make you feel amazing when you love the way they feel and how they represent you. Again&again is on a mission to inspire everyone to live circularly, starting with urban men and a closet staple: more comfortable jeans designed to never be thrown out, but instead, upcycled into a new jean and worn again and again (and again and again).