Start of Main Content
How the 2020 Kellogg Energy Case Competition Pivoted During COVID-19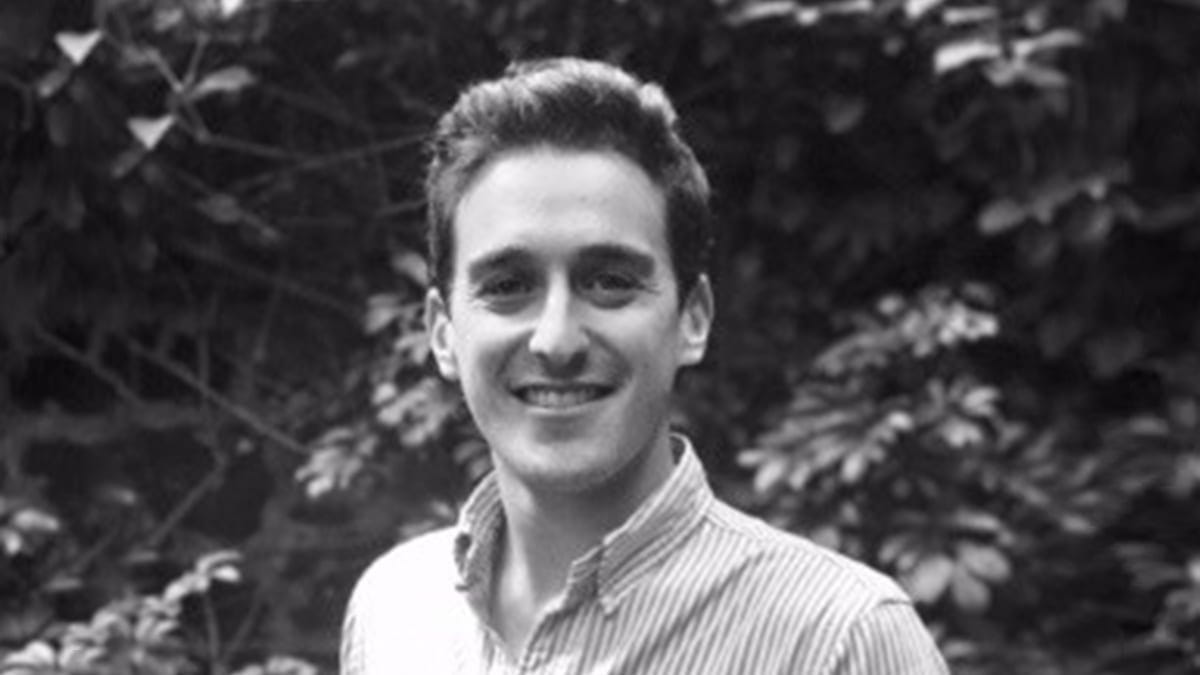 By Gabriel Meizner (2Y 2020)
In April 2019, I was a proud first-year director for the recently conceived Special Initiatives team within the Kellogg Energy and Sustainability Club. As the first ever Kellogg Energy Case Competition we had organized came to a close that year, I couldn't help but smile at the success of the club's efforts to highlight Kellogg's unique resources in the energy space. Energized by the achievement, I decided to lead the competition next year, for the 2020 Energy Case. The ensuing experience of how the competition played out, would fundamentally change my understanding of resilience.
Innovating for the 2020 Kellogg Energy Case Competition due to COVID-19
In October 2019, the five members of the Special Initiatives team met for the first time. With backgrounds from five nationalities and four industries, we had a diverse group of people that I was confident would bring engaging perspectives to the table. With the details of the plan and the sub-work groups finalized, I could see from the first meeting that our team clicked; we were all engaged and committed to make this a memorable competition, and we were all equally valuable and valued. Marco and William managed the participating schools, Jan managed our sponsors, and Sajal led the case building efforts. Leveraging my experience from the case competition last year, I coordinated their efforts.
About five months later, by March 3, 2020 we had 27 schools signed up and 15 case submissions coming in from around the world — Asia, Europe and the U.S. With the submissions received, we had to decide the teams that would be invited to come and present their solutions in the final round a month later, on April 4, at the Global Hub. While at this point the impact and potential effects of the coronavirus pandemic were vastly underestimated by the general public in the U.S., our teammate, William, pointed out that many of the Asian teams might have issues with visa and travel arrangements due to the actions their governments were taking at the time. At first, hoping to avoid reduced participation, we decided to invite all 15 teams as a hedge against some teams not being able to make it. But deep inside I was fearful that our efforts would be fruitless, with empty chairs waiting to be filled in the White Auditorium.
Six days later, during our March 9 meeting, Marco shared with us how the Lombardy region in Italy, where his family lived, had just been locked down. I tried my best to hide my panic, a mix of thoughts and emotions going through my head. Would our work for the past five months go to waste? Would it be unfair if some teams were able to come but others were not due to reasons completely out of their control? Would we have to cancel the competition all together? It felt unfair that this was happening, and that there was nothing we could do about it.
Finding creative solutions, the Kellogg way
As these questions raced through my head, I was astonished to see that my team was far ahead of me and had already started filling up the board with alternatives and next steps. These people, who had only been working together for a few months, exhibited their relentless desire to carry out the mission of the competition. Rallied by their enthusiasm and seeing how they were discussing possible solutions, I felt that we could really pull this off.
We settled on having teams submit a voice-recorded presentation to respect lockdowns across the world and provide a level playing field for all. Sajal revised our grading mechanisms to make them suitable for the audio recordings, while maintaining objectivity and respecting our judges' time. In parallel, Jan worked tirelessly with our sponsors, who never stopped supporting us in our mission to make the competition happen while prioritizing everyone's health and safety.
As we choreographed our response, we saw how COVID-19 was rapidly changing the world around us. Mass lockdowns, separated families, closed businesses, plus an online Spring Quarter. Yet, the team prevailed. On March 31, we had all 15 submissions distributed to the judges. By the night of April 14, all the judges had sent their assessments, and with our characteristic coordination, we worked together to compile the results and determine the winners.
As I listened to the Zoom applause following the live result announcement ceremony that hosted 80 participants from around the world, I thought 'This is what I came here for.' This was exactly the type of experience that I think every MBA student should strive to have. I learned the immense value of having a diverse team that can provide perspectives from a variety cultural backgrounds, and lived experiences. I learned how fostering open and honest communication can build trust and accountability in a team, crucial resources to adapt quickly and effectively to changing circumstances. And perhaps most importantly, I learned from our team that success is possible in the face of adversity, and that there are always alternatives that we should look for and pursue. As I prepare to graduate from Kellogg in an ever-uncertain environment, the energetic resilience that our team and the participants displayed throughout the competition has kept me positive about the future that we can build together.