Start of Main Content
Navigating a Career in Venture Capital as a Woman of Color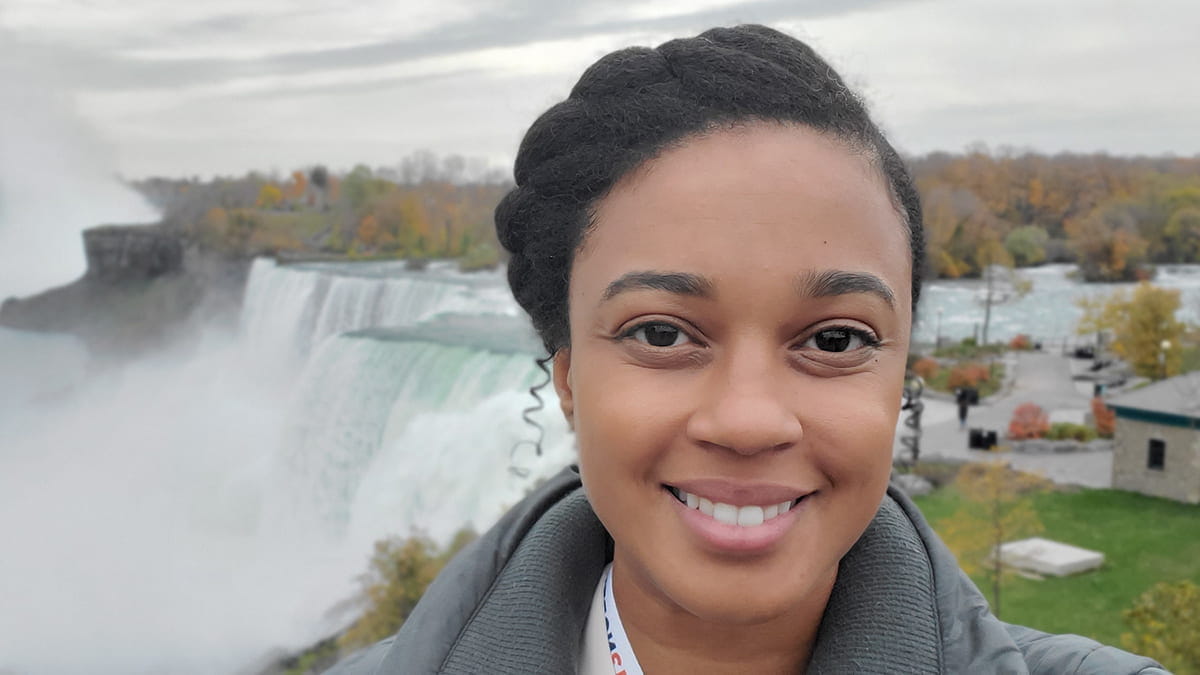 by Veronica Reaves, 1Y 2020
I began pursuing a career in venture capital after learning about the gross inequity surrounding who was giving — and who was receiving — venture capital funding. While providing pro bono consulting to Black and LatinX founders at the startup accelerator 1863 in Washington, DC, I noticed a trend. Every founder I worked with was struggling to raise venture funding for their business. Starting a business is hard enough, but without the capital to sustain it in the early days, it can become nearly impossible. I decided to investigate and quickly learned just how staggering the disparity is. According to Goldman Sachs, just under 3% of venture capital went to women-led teams and only 1% went to Black and LatinX founders. Simultaneously, of the $69 trillion dollars in global financial assets, less than 1.3% is managed by women of color. This astonishing imbalance shook me to my core and served as my own catalyst into venture.
Finding support on the uncharted path
Fast-forward two years and I am now on a path to venture thanks to the Kellogg community and my unwillingness to accept no for an answer. Venture capital is extremely, extremely, network-driven and in order to be taken seriously, it is critical to earn credibility. So, this makes penetrating venture capital very difficult, especially as a woman of color. After reflecting recently, I have realized that starting a career in VC is the most difficult goal I have ever set for myself. For this reason, and others, I am so thankful and happy to be a Kellogg student. Since starting my Kellogg journey, I have met incredibly warm people who have supported me every step of the way. Kellogg has also provided me with exposure and opportunities both inside and outside of the classroom that have helped me to grow my network and credibility in VC.
One such experience was my first role in venture during VC lab over my fall quarter. For three months I had the extraordinary opportunity to work alongside and be coached by one of the most well-known Black woman venture capitalists, Kesha Cash. When she interviewed me I remember thinking to myself "I want to be you when I grow up!" Kesha completely integrated me into her team. During one busy period for the firm, I was asked to fly to Buffalo, NY to represent the team at the 43North pitch competition. During the two-day summit, investors and entrepreneurs from around the country came together to network and to compete for a million-dollar pitch prize. Even Brad Feld, the "godfather" of venture and author of Venture Deals, was in attendance. I was thrilled to attend. Kesha coached me as I prepared for six meetings with six different startups, we thought may fit the fund's thesis. In each meeting I focused on getting to know the founder and why they started their business. As the meetings began, I was extremely nervous, but as they wore on, I became more comfortable and confident. The cherry on top was an excursion 43North planned for investors. I visited the iconic Niagara Falls while also networking and getting to know the other investors in attendance.
VC networking in San Francisco
Now, I am studying and interning in San Francisco with Kellogg's Winter Immersion Quarter. This unique program has given me the opportunity to be right in the epicenter of entrepreneurship and venture capital. Being in San Francisco has been rewarding but it has also been challenging. I am working hard to network and to get plugged in to VC events, yet I am constantly reminded that there are very few black women building careers in venture capital. In those moments I feel alone. Then, I remember the wise words of my Personal Leadership Insights class professor, Brooke Vuckovic. She shared with me that the uncharted path can at times be lonely, and it is in these times that we should reach out to those we know who care. She could not have been more correct and poignant. During these past weeks in San Francisco, my Kellogg community has showed up for me and supported me in ways I could have never imagined, both in Evanston and in San Francisco. I consider myself lucky to have made friends with such wonderful people. Just the other day a friend in Evanston sent me a text rooting me on and sharing words of encouragement.
Through it all, I am excited and honored to be able to continue this journey. Ultimately, I am driven by the possibility of helping to create a more equitable entrepreneurship ecosystem in the near future. Until then, I will continue to press on. I can never quite decide if it is the journey or the destination that matters most. But I do know one thing. At Kellogg, I get to enjoy both.