Start of Main Content
Announcing Kellogg's New STEM-Designated Major in Management Science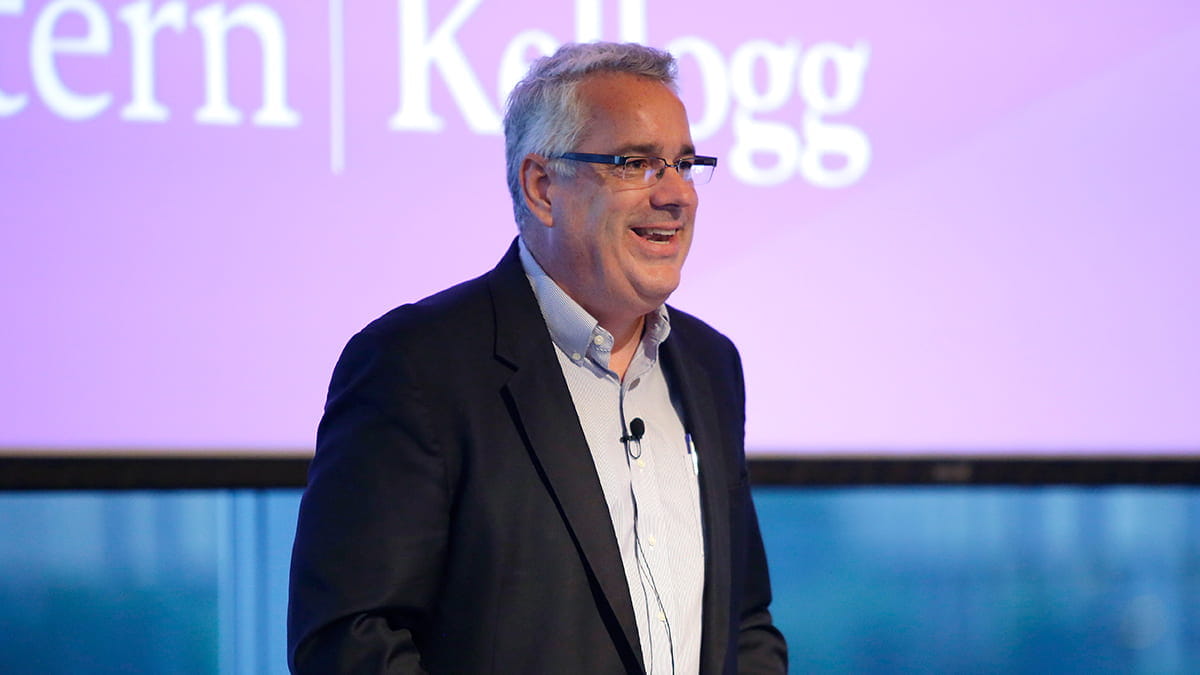 by Matthew Merrick, Associate Dean of Degree Operations
How can the science of science improve the quality of a workplace? Where can big data be used most efficiently to understand capital markets? And how do you identify other opportunities for applying analytical techniques and models to solve problems of business organization and performance?
These are just a sampling of the types of questions that Kellogg students in the Management Science major — our newest addition to the Kellogg MBA curriculum — will explore.
Curriculum
Kellogg has always been a place where we marry innovative and research-driven topics with business fundamentals to create a multifaceted curriculum, and this new major follows suit. Led by outstanding professors such as Dashun Wang, Nancy Qian and Rima Touré-Tillery — just to name a few — the classes that qualify run the gamut from Social Dynamics & Network Analysis to Making Business Decisions with Big Data.
Just as a reminder: Kellogg students are not required to declare a major during their time here. But if you take at least four qualifying courses in specific subject matter, you will receive a notice of this major on your transcript when you graduate.
Careers
Those of you who choose to major in Management Science will be well-prepared for careers in a wide range of fields, including consulting, technology, finance and entrepreneurship. Our Career Management Center is working directly with recruiters to identify particular job opportunities where students completing the Management Science curriculum are highly desired.
A note for international students
There's an important facet to this major that we want to emphasize for our international students and prospective students: The Management Science major qualifies as a STEM-designated field of study. This means that if you earn the major and have it on your final transcript, you may qualify to apply for optional practical training extensions to your F-1 visas, which, when approved, can allow you to stay in the U.S. for up to three years after graduation. This would also require you to work in a job that is related to the Management Science field of study. (While we're on the topic, the MS in design innovation earned as part of our MMM Program is also a STEM-designated field of study.)
Tell us about you!
Keep in mind that the next round of applications for the Full-Time MBA Program are due on January 8. We're very eager to hear about all of your accomplishments and how you feel you belong at Kellogg.