Start of Main Content
Why invest in start-ups – when so many of them fail?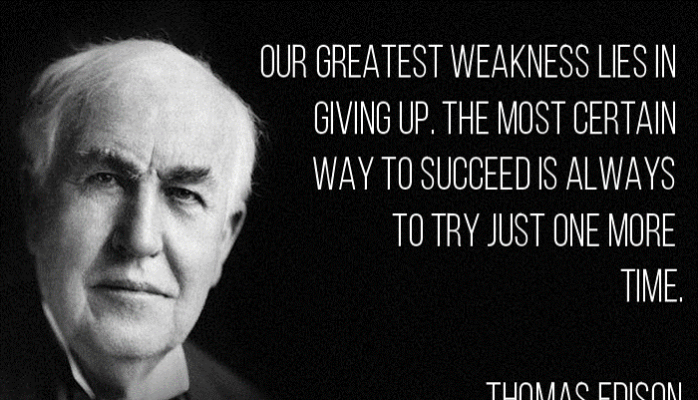 By Tiberiu Toader '15 (Kellogg-WHU) 
Asked about the keys to investment success, Warren Buffett once said:
"Rule No. 1: Never Lose Money. Rule No. 2: Never Forget Rule No. 1."
For most of us, with a decade or more of corporate experience building our careers, this means finding safe, secure, solid investment opportunities.  Ask any responsible investment broker, and they'll probably agree you should:
Build up a well-diversified, worldwide spread stock and bond portfolio at the lowest cost possible ideally, through ETF funds offered through Vanguard, iShares, etc., which for instance replicate the MSCI index
Potentially add a bit of leverage by exposing oneself towards real estate by taking out a mortgage
Build-up a cash position so you can cover 6 months net salary – just in case you find yourself between corporate jobs
Do all this, according to conventional wisdom, and Warren will grade your investment homework with a solid "A" making you feel great during breakfast, while studying the financial section of your local newspaper. Be patient — ride the ups and downs — and you won't lose money.
But the safe conventional way may not be the best way to grow your wealth.  That's what I learned from my global Kellogg EMBA cohorts from Toronto, Miami, Chicago and Tel Aviv when we met in Hong-Kong for classes on how to do business in Asia. Many of us were from the corporate world with little exposure towards the startup scene in general and technology innovation in particular. However, things changed within the course of a fortnight, especially driven by our entrepreneurs from Tel Aviv, who introduced us into the unique environment of Silicon Wadi.
Enter a very different formula for how to make money than conventional wisdom from Warren Buffett:
"Rule No. 1: See opportunity and seize it before it gets away. Rule No. 2: Never Forget Rule No. 1."
It was Shelly Hod Moyal's inspiring story about iAngels, her recently founded equity crowdsourcing company together with her partner Mor Assia, which gave me a glimpse on a new world aiming to disrupt the way investors get exposed to the wealth creation within the startup world.
Did you know that companies like Matomy Media, eToro, MobilEye, Waze, Viber, BiScience and many, many more have their origins in Israel? While most of us know numerous Silicon Valley based startups as Uber, Airbnb, Salesforce, Twitter, etc. investing into Israeli early-stage companies remains a privilege for the very few insiders. Only in 2014 Israel has seen 17 IPOs amounting to $15 billion in valuation, making Silicon Wadi the world's most capital efficient startup ecosystem for early stage Investors (via Huffington Post). All this sounds like fantastic news, but how many of us would ever be able and willed to invest into a startup at a very early stage — despite the historically high returns? Without the right knowledge and the right analytics, investing in startups is an extremely risky endeavor.
That's where Shelly's story really opened our eyes. Smart angels invest in a diversified group of startups. You might lose money in a few of those investments, but the ones — hopefully, the next unicorn amongst them — will reward you for the perseverance, hard work, influence and meticulous research of the angel group you select to be your eyes and ears in the startup landscape, especially when it is in another country or another side of the world.
With all they described, I am convinced Shelly and Mor grant via iAngels unique access to a state-of-the-art community of early stage business angels, who themselves have skin in the game by investing a minimum of $100k in each enterprise, while at the same time relaying on a broad experience of multiple, successful exits/IPOs.
As André Kostolany said, "It is a risk to take more risks, but taking too little risks is also a risk."
In these terms my credo will always be:
Do your homework, be selective get the important things right, while letting the small things go and build trustworthy long-term relationships.
Tiberiu Toader is a recent graduate of the Kellogg-WHU Executive MBA Program. Toader is a brand activation field forces manager at Philip Morris International.
Originally posted on LinkedIn Pulse on Dec. 24, 2015. Read the original post here. 
---
Shelly Mod Hoyal '13 had a successful career in venture capital — but for a winning startup idea, she looked no further than her home country, Israel. Continue reading >