Start of Main Content
Start a legacy of leadership at our top part-time MBA
Designed for ambitious professionals who want to reimagine what they can achieve on the job, Kellogg's top-ranked part-time MBA provides students with the skills they need to develop as leaders without putting their careers on hold.
In the Evening & Weekend MBA Program, you will master the skills and build the network you need to realize your highest career aspirations while earning an MBA part time. Here, you will you find the broadest array of global opportunities, an unparalleled approach to leadership development and a curriculum that builds well-rounded leaders.
Customize your schedule by choosing from the Evening MBA or Weekend MBA programs, and follow a Traditional or Accelerated pace to earn your degree. Our program also knows how important flexibility is in today's world and offers remote course options each quarter. By graduation, you'll share the same toolkit, skills and network as our most prominent alumni.
Program updates designed with you in mind
A flexible learning experience, updated test requirements and additional scholarship opportunities are designed to deliver a best-in-class educational experience for our working professionals.
Own Your Journey
Your ambitions set you apart. Whether you want to move up, make a career change or launch a company, the Evening & Weekend Program can help you get there. Hear from students and alumni on how Kellogg has helped them find success.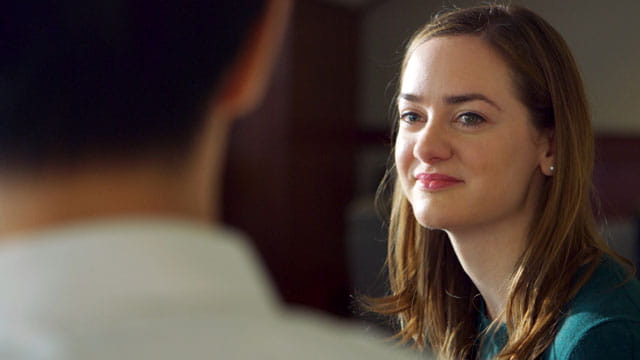 Choose a schedule that works for you
Flexible learning experience
We understand the need to provide a flexible learning experience, particularly in our part-time MBA program. This means you can take some courses as remote options each quarter.
Your MBA, your schedule
Evenings: Enjoy the Kellogg experience without putting your career on hold. Ideal for professionals who live and work in the Chicago area, the evening schedule allows you to take insights from class and apply them at work — the very next day.
Weekends: Regardless of where you live, you can earn a Kellogg MBA. With its concentrated format, the weekend schedule is a great option for students commuting from across the country or local residents who prefer the convenience of weekend learning.
Evening schedule benefits:
Classes are held on weeknights from 6 p.m. to 9 p.m. at Wieboldt Hall in downtown Chicago.
Each class meets just once a week.
Take weekend classes on Saturdays as your schedule permits.
Weekend schedule benefits:
Classes are held every weekend on Saturdays.
All classes are held at Wieboldt Hall in downtown Chicago with convenient hotel options within a few blocks.
Spend a full day immersed in study and connected with your classmates.
Take evening classes as your schedule permits. Add Friday afternoon or Friday evening classes for additional flexibility in fast-tracking your degree.
Holistic review
Your application is more than just a test score, resume or essay. We are looking for students who come from different backgrounds with unique experiences and skills.
Academic readiness looks different for everyone which is why we accept EA, MCAT and LSAT test scores for the Evening & Weekend Program, in addition to scores from GMAT and GRE.
Or, if you earned an undergraduate GPA of 3.4 or greater with a degree in business, economics, or a STEM-related area from an accredited institution, or if you graduated from a Northwestern University undergraduate program, you are eligible to apply without a test score.
Contact us about the Evening & Weekend MBA program
Evening & Weekend Application Deadlines
Winter 2024: Sept 27, 2023
Spring 2024: Jan 4, 2024
Summer 2024: March 27, 2024
Fall 2024: June 5, 2024