Start of Main Content
People
Sunil Chopra
Research Interests: Operations, logistics, and distribution management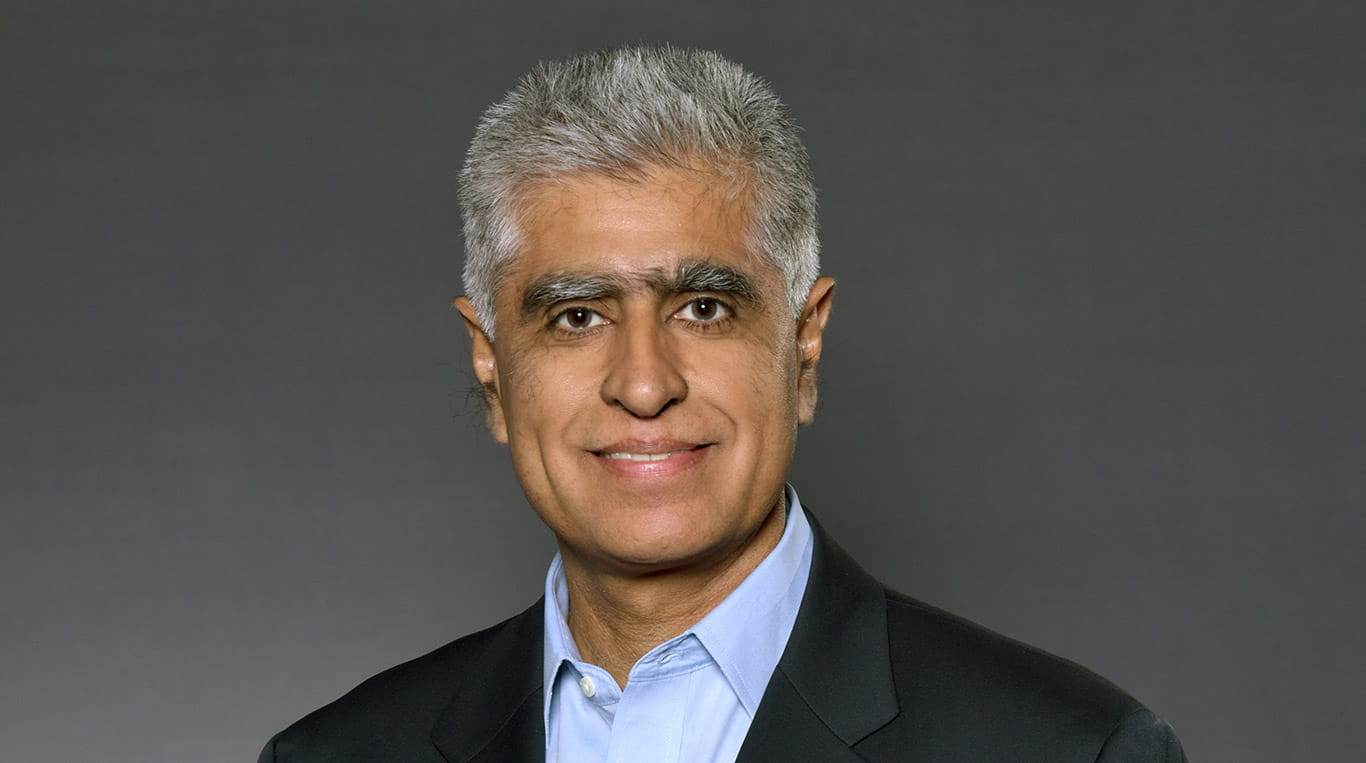 Sunil Chopra is the deputy dean of Northwestern University's Kellogg School of Management and the IBM Distinguished Professor of Operations Management. Since joining the faculty in 1989, Chopra has served in several leadership positions at the school, including senior associate dean of curriculum and teaching, as well as interim dean from 2009 to 2010.
Chopra describes the Kellogg community as "a vibrant environment where we partner with our students to develop global leaders who make contributions of lasting significance and faculty continue to do path-breaking research and develop new pedagogy."
Finding his passion at Kellogg
Dean Chopra began his career at the Indian Institute of Technology in New Delhi, obtaining a degree in mechanical engineering in 1981. Shortly after, he focused on operations, moving to New York to pursue his master's (1984) and PhD (1986) at SUNY Stony Brook and becoming assistant professor at the Stern School of Business Administration at New York University.
However, with the birth of his oldest son, Dean Chopra wanted to move out of the city to raise his family and identified Kellogg as a place that stood out not for its location, but for its caliber of faculty and culture. He joined Kellogg's faculty in 1989.
While he initially taught Logistics Management at Kellogg, a group of students piqued his interest in ecommerce supply chains when they asked him to give a lecture on the value that the internet could offer businesses. The students' request went on to have a tremendous impact on his research focus.
"My research in supply chain management and the inspiration to write my textbook in the area was inspired by that ask from those students. It also allowed me to start thinking about the evolution of supply chains, an area that I have continued to work in," Dean Chopra said.
His textbook, Supply Chain Management: Strategy, Planning, and Operation, was awarded the best book of the year for 2002 by the Institute of Industrial Engineers and is currently used at several top business schools to teach supply chain management.
Dean Chopra has gone on to receive teaching awards at Kellogg, has served in several leadership positions, and is currently Kellogg's deputy dean.
About Sunil
Home Base
Kenilworth, Illinois
Education
PhD, Operations Research, SUNY Stony Brook
MS, Operations Research, SUNY Stony Brook
B. Tech in Mechanical Engineering, IIT Delhi
Prior Professional Experience
Assistant Professor, Stern School of Business Administration, New York University
Favorite Kellogg Experience
Designing, organizing and developing the content for a workshop called TEKcamp, which trained students to become more familiar with the tools available to them in their laptops. Faculty members jumped in to create cases for the areas of content they would cover in this workshop, which spoke to Kellogg's culture of contributing to the common good.