Start of Main Content
People
Holly Tsourides '21
Executive MBA
Executive MBA alumna Holly Tsourides proves that it's never too late to pursue an MBA.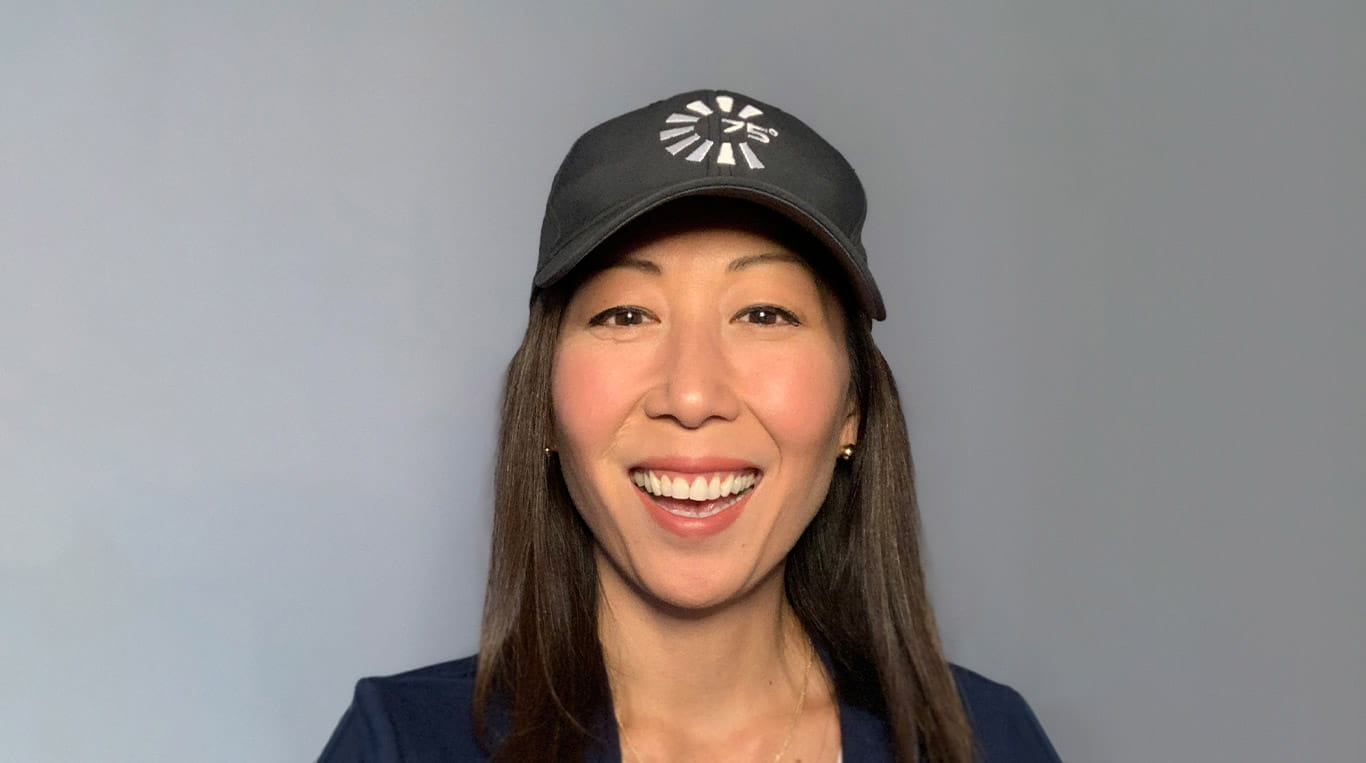 When she initially thought about pursuing an MBA, Holly Tsourides was sure that at the age of 40, it was too late.
"I was worried that the 'right time' had passed me by," she said. "When I contemplated I'd still be working for the next 20-plus years, I decided to go for it. I needed to prepare myself for more attractive options and the ability to drive my next chapter."
Holly began studying management and strategy books, watching videos and discussing her MBA goals with her company's CEO. Through this process, she rediscovered a love for learning that motivated her to get an MBA. After deciding to take the leap, she started exploring different programs. The Kellogg Executive MBA Program at the Miami campus immediately stood out as the right option for her.
"I only applied to Kellogg. It was the obvious choice as I learned more about the EMBA Program's emphasis on true learning electives and community," Holly said. "If I was going to invest my time in an MBA, then I was going to do it with the best quality students and professors."
As a working mother and a lover of the outdoors — she says she would sleep outside most nights if she could — Holly had always dreamed of launching a startup to get more people camping. She says that the Design Your Own Journey within the Leadership Development Program helped her make a career pivot from her previous role at Alkami Technology to starting her own company, Sunny75, an online community for campers.
Even with more than 20 years of functional sales and marketing experience under her belt, including 10 years in C-suite roles, Kellogg has given Holly new insights into teamwork and leadership.
"It is not hyperbole when I say that my learning at Kellogg fundamentally changed my thinking and behavior," she said. "I definitely learned to be a better teammate. The study team structure was unique for me. It had been a long time since I had been a part of a self-organized team of peers."
Holly says that after Kellogg, her goals are to continue building her knowledge, bring her new product to market and build Sunny75 into a successful and enduring company. And, of course, she adds, stay in touch with all of the dear friends she made at Kellogg.
As a mom of two, Holly says she's thankful her children have gotten to witness her going back to school to pursue her EMBA.
"It was satisfying for me to know my kids were watching me study, work hard and sacrifice to reach this goal," she said. "What better way to teach them the value of education?"
About Holly
Home base
Dracut, MA
Undergraduate degree
Political science, Boston University
Role before Kellogg
Chief marketing officer, Alkami Technology
Favorite Kellogg experience
The weekends during the Covid quarantine when groups of us would gather to enjoy remote classes together. It was heartening to see how important the personal relationships were to the Kellogg experience.
What has surprised you most during your time at Kellogg?
How quickly and earnestly your Kellogg classmates want to help each other and how accessible the professors are.
What advice would you give to someone thinking about pursuing a Kellogg MBA?
Treat it like the investment it is and squeeze every last bit of learning out of the experience. Take great notes.
Share something you've learned that you see being valuable throughout your career.
You can't control the outcome, but you can control your decision-making process.