Start of Main Content
People
Christianne Johnson '22
Two-Year MBA
With so many passions, it's hard to choose which one to pursue. Christianne Johnson shares how she's using her time at Kellogg to try new things, and prepare for a career in social impact and entrepreneurship.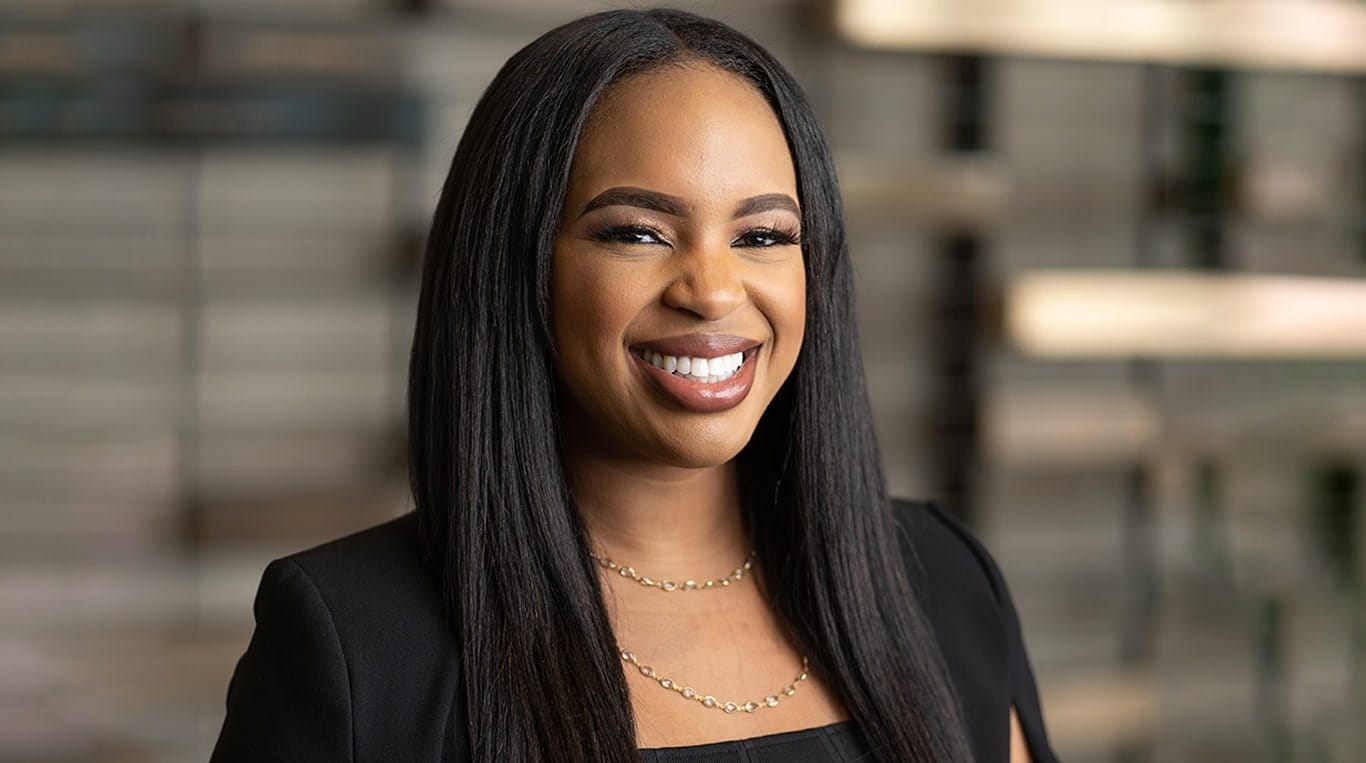 Christianne Johnson has always been comfortable adapting to new environments. With a professional basketball player for a father, she got used to moving constantly. Instead of yearning for stability, as any normal teenager would, Christianne found excitement in trying new opportunities and meeting people as she traveled across the country.
From these experiences, Christianne learned the value of wanting to create an impact wherever she went. Early on in high school, she held a seat as a junior board member of the YMCA, ensuring that after-school programs had impact. When she lived in New York City, she worked with BoardAssist, a nonprofit dedicated to helping Black, Native American and Latinx people get elected to boards in the Tri-State area.
After graduating from the University of Pennsylvania, Christianne spent most of her career at BlackRock, first as an investment management associate, then in a product marketing strategy role. But as much as she loved that role, Christianne had other passions she wanted to explore, such as sports, the beauty industry and entrepreneurship. Beyond that, she had a strong desire to learn key management skills. The perfect way to learn and explore? An MBA program.
Exploring entrepreneurship and trying new things
Christianne cast a wide net when considering her options. Yet after visiting Kellogg's full-time campus in Evanston twice, she felt the strongest bond with the Kellogg community. "This is where I knew that I could thrive," said Christianne.
Embodying the values she learned at a young age, Christianne quickly adapted to life in Evanston and set out to make an impact in her new community. During her first year, she joined the Black Management Association (BMA) and worked with prospective students by editing resumes, conducting mock interviews and reviewing essays.
In her second year as a vice president of student experiences, she's worked to ensure Black students are fully integrated into the Kellogg community. She even launched a seminar series called "Money Talks," where she educates BMA members on investing and spending money. "No one talks about that [managing money as a student]. But I'm a licensed financial advisor, so I talk about how to manage your money now, how much to spend and how to pay things off while also still simultaneously investing," said Christianne.
When she's not with her BMA family, she's participating in Kellogg's accelerated leadership development program with Professor Paul Corona. "This program has really sharpened my focus, tested me and made me realize what kind of leader I want to be," she said.
Another class favorite, Leader As Coach with Professor Brenda Booth, gave Christianne the opportunity to mentor an undergraduate student and a medical student, both at Northwestern University.
"Learning how to lead, coach and mentor is definitely something Kellogg does a great job at."
Throughout her time at Kellogg, Christianne tested her leadership experience with entrepreneurship. Bonding with three other female classmates around inclusivity in the makeup industry, they launched a startup called Palette Beauty, an accessible makeup application service. After hosting a successful pop-up shop one summer in Chicago, her team of co-founders is excited to continue growing their services.
Wanting to further explore social impact and entrepreneurship post-Kellogg, Christianne found the perfect opportunity to do just that at Bain & Company. Working as a management consultant, Christianne looks forward to using her strategic mindset to help clients solve their business needs and participating in Bain's social impact group. "Hopefully after Bain, I can start my own company. I'm passionate about so many spaces, so we'll have to see," she said.
About Christianne
Hometown
Houston, TX
Undergrad
East Asian languages and civilizations, business economics and public policy, University of Pennsylvania
Pre-Kellogg Job
Product marketing strategy associate, BlackRock
Favorite Kellogg experience
Kellogg Worldwide Exploration Student Trips (KWEST)
Every fall, incoming students go on an immersive week-long trip called KWEST, Kellogg Worldwide Experience & Services Trips. With a portfolio of nearly 40 trips, students and their partners travel all around the country to build relationships and quickly integrate into the Kellogg culture. KWEST leader Christianne shares a behind-the-scenes look at her trip to Maine.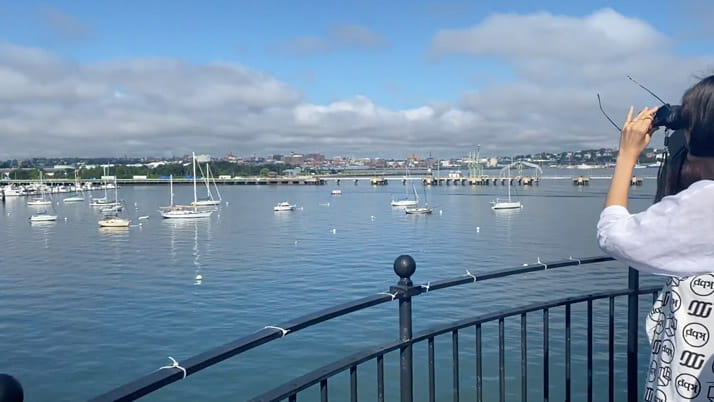 What has been your most memorable Kellogg experience?
New Venture Development is an entrepreneurial experiential learning course at Kellogg that lets students pursue their business ideas. I co-founded a modern makeup bar called Palette that gives affordable, natural and stress-free makeovers to people so they can feel confident when going to events. We successfully ran mini pop-up shops in Evanston and opened a temporary store in Chicago during the summer of 2021.
What has surprised you the most during your time at Kellogg?
Kellogg students can choose from numerous experiential learning opportunities and work alongside faculty or corporate partners to solve business challenges. The labs count as class credit and provide you with meaningful work experience that you can translate to your next role.
What advice would you give to someone thinking about pursuing a Kellogg MBA?
Speak to as many Kellogg students about their experience. After each conversation, write down a few aspects of the conversation that resonated with you. After all of your conversations, create your own plan that describes how you can get the most out of your experience.
If you could describe your Kellogg experience in 3 words, what would they be and why?
Entrepreneurial (I co-founded a business), resourceful (Kellogg has endless resources to help you succeed in your career), and energetic (The energy from the students and faculty is unmatched. I wake up feeling energized to go to the Hub every day).
What excites you most about the future?
I'm excited to be a Kellogg alum and help prospective students in the same way former Kellogg students helped me during my MBA.
Share something you've learned that you see being valuable throughout your career.
Feedback is a key element that keeps everyone in your group engaged and motivated. At Kellogg, we give feedback to our professors, and we receive feedback after group assignments. This feedback is crucial to leadership development and helps everyone grow and feel more appreciated.