Start of Main Content
People
Brandan Matthews '21
JD-MBA
Hear how this dual-degree program helped Brandan Matthews become the lawyer he always aspired to be, while giving back to the community that helped shape him.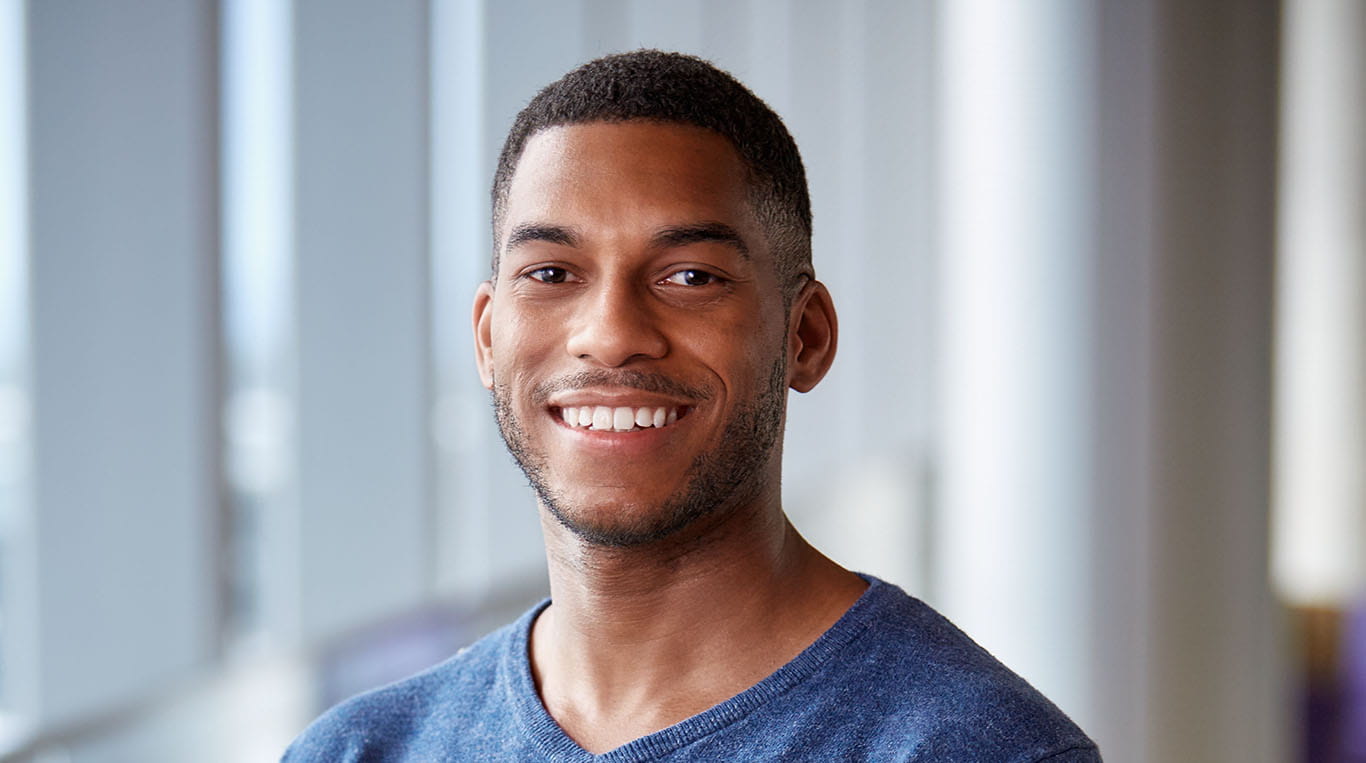 Brandan Matthews' high school friends teased him for dreaming of a practical career in intellectual property (IP) law. But even then, his dreams were broader than becoming a lawyer. He wanted to help his community and had an inkling that practicing IP law would enable him to offer pro bono support to Black business owners and entrepreneurs.
"In minority communities, a lot of people are small business owners, but they don't necessarily know the legal intellectual property requirements to protect their ideas," he explained.
Brandan wanted to learn the legal stipulations as well as guide those with big ideas through the thorny path of growing and running a business. A stint in law school followed by a grueling climb up the private practice ladder seemed inevitable. It turned out, though, that his horizon was much brighter.
"I'm someone who always had a plan, but I saw enough people who had plans that they were unwilling to deviate from and were unhappy," he said. "So I try to have a plan as a fail-safe, but I'm not afraid to go wherever the opportunities lead."
Realizing that leaning too heavily on IP litigation might pigeonhole him, Brandan turned to a new opportunity: the JD-MBA Program. He discovered he could achieve his childhood dream of becoming a lawyer while simultaneously honing business leadership skills. Plus, the social atmosphere at Kellogg helped offset the competitive pressures of law school.
Using his training to serve his community
Brandan has settled in as a corporate generalist at Kirkland & Ellis, which gives him the freedom to go beyond IP. It also provides a stage where he can showcase his MBA-aided ability to speak the language of executive clients.
Perhaps the most rewarding outcome of this career path has been an even greater ability to serve his community. Along with pro bono IP support for Black business owners, he has helped a refugee relocate to the U.S., created a living will for an elderly woman, secured a name change for a transgender individual, filed a claim to reverse a false confession made by a victim of state-sanctioned torture and quips that he's finally learning how to file taxes.
Overall, Brandan is relieved that his road still leads to many different paths. "I think the key to happiness is to not really have any expectations."
About Brandan
Home base
Chicago, IL
Education
Industrial engineering, Northwestern University
Key Professional Experience
Junior associate, Kirkland & Ellis
Fun Fact
I am an Oracle certified specialist.
Favorite Kellogg Experience
It was more the informal interactions with my classmates, like going to the gym together or having people over for dinner.
Providing legal expertise and business strategy
Hear why Brandan chose to knock out two meaningful degrees in the time it would take to complete one, and how a JD-MBA is the stepping stone to countless career opportunities around the world.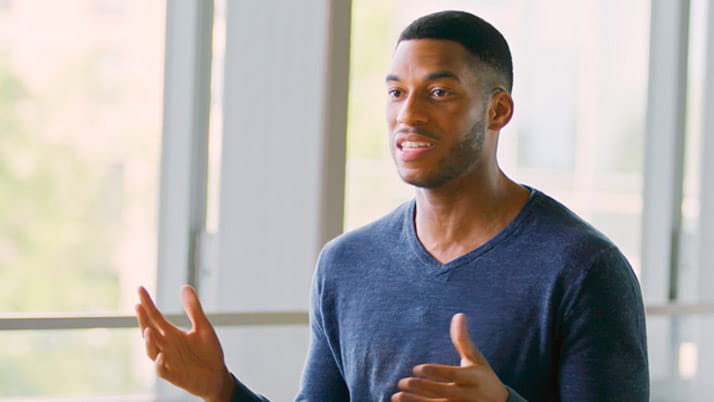 What has surprised you most during your time at Kellogg?
The friendships that I made at Kellogg are some of the best friendships that I have in my life. It wasn't until I got to Kellogg that I felt comfortable coming out to a lot of my friends and family, so that was extremely transformative. I also felt like the Black community at Kellogg was so supportive. It was a very integral part of my experience.
What advice would you give to someone thinking about pursuing a Kellogg JD-MBA?
Do it. There's no opportunity that you can't get from the JD-MBA Program that you could get spending an extra year somewhere else. If you're going to be a lawyer, you're spending the same amount of time in school, and having the extra degree really does distinguish you from your peers. If you're not planning to be a lawyer, then the JD-MBA can still be extremely useful. I've seen people go into private equity, venture capital, investment banking and politics. The opportunities really are endless. A lot of people who do JD-MBAs do so because they want to maintain their options, and this program really does hold every door open for you.
How has getting to know the other students as well as the faculty been motivating?
Kellogg's faculty is just so interactive in general. Even during the Zoom classes, during the hybrid learning, I was able to interact directly with professors very often. I was in the Golub Capital Board Fellows Program and the director of that program teaches a class on board governance since she has experience sitting on public and private boards. She talks you through how things go in practice and what the pitfalls are and how you can navigate them. That kind of one-on-one interaction really makes it easy to build real relationships with the faculty that will last a lifetime.