Start of Main Content
People
Ashley Sonlin '22
Two-Year MBA
From the Berklee College of Music to working with Pink and the Jonas Brothers, Ashley Sonlin shares why her passion for marketing and music led her to Kellogg.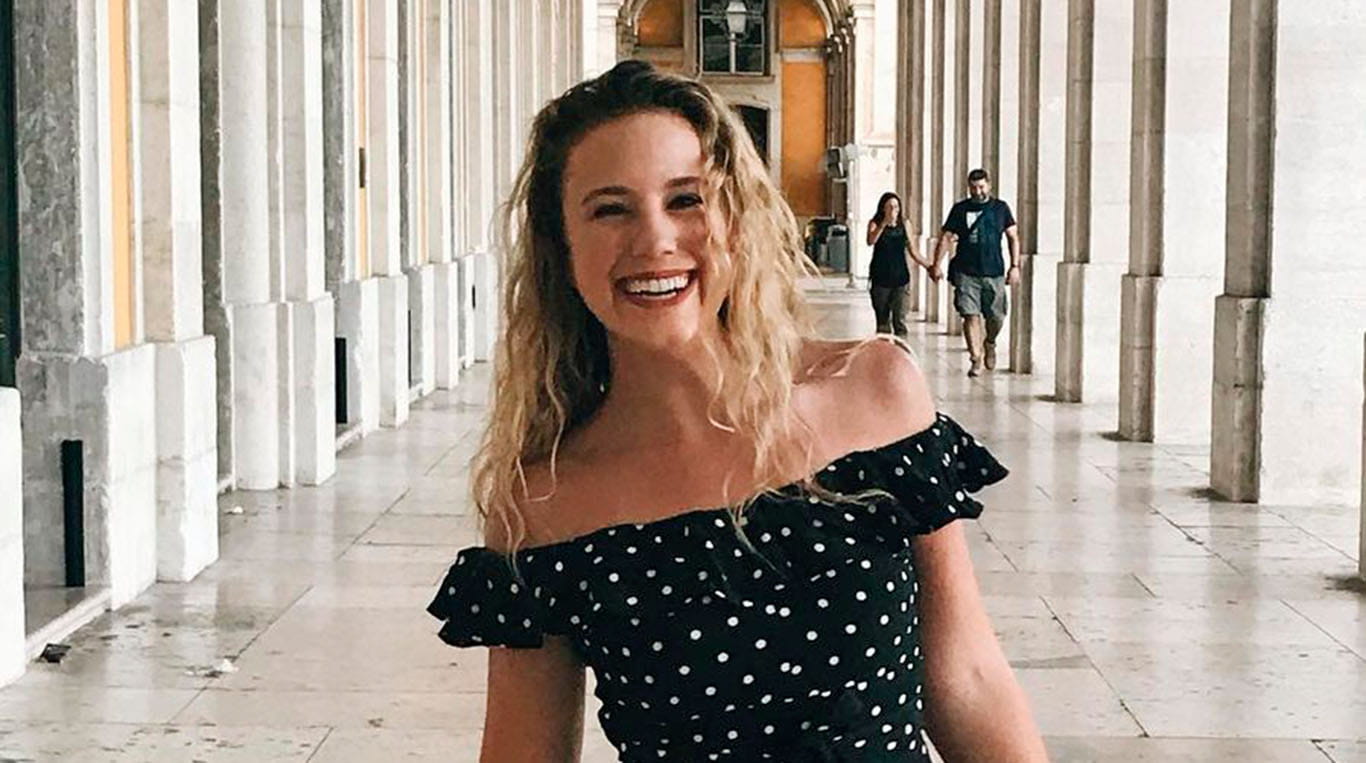 If she doesn't have her head in a book or isn't planning Kellogg Marketing Club's next big event, Ashley Sonlin is most likely on TikTok looking for the next big trend.
But she wasn't always a social media influencer. In fact, before Kellogg, she graduated from the Berklee College of Music and leveraged her experience in the industry to become a talent manager for musicians — and she had the client roster to prove it. (Can anyone say Jonas Brothers, Pink and Drake?)
Living in New York City, Ashley embraced the hustle and bustle and loved seeing music tours she spent months planning come to life on stage. As her life revolved around music, Ashley noticed the changes happening in the entertainment industry as more things went digital. "I started thinking there were so many other cool opportunities in media that were still creative, which is where my heart still beats," reflected Ashley.
Excited by digital marketing, Ashley felt the best way to prepare for a new industry was through an MBA program.
Fitting in as a non-traditional MBA student
With her experience in the music industry, Ashley has a non-traditional background for MBA programs. But different is good, and Ashley leaned in to her creative experiences throughout her application process.
Through conversations and visits, the Kellogg community welcomed Ashley and all her unique experiences. From there, she and her cat, Roxy, were ready to call Kellogg home. For those wondering how Roxy is adapting to life as a Kellogg cat, "She loves it here," said Ashley.
Eager to optimize all the opportunities available to her as a student, Ashley quickly got involved with the Kellogg Marketing Club, the Media and Entertainment Club and other extracurricular activities. When reflecting on the personal growth she's experienced during her time here at Kellogg, Ashley admits her self-confidence has grown immensely thanks to the support of her peers.
"I think constantly being surrounded by such intelligent and passionate leaders really pushes you to grow as a person."
Beyond the inspiration she feels from her classmates on a daily basis, Ashley says being part of Kellogg's annual Super Bowl Ad Review impacted her professionally. Hosted by marketing professors Timothy Calkins and Derek Rucker, the Kellogg Super Bowl Ad Review selects only 60 students from hundreds of applicants. Together, these passionate marketing students evaluate and rate the Super Bowl ads in real-time with industry professionals and alumni eagerly watching for results around the world.
Chicago's Midwest charm of friendly people, picturesque views and superior hot dogs has swayed Ashley to stay here permanently. As her time at Kellogg nears an end, she's ready to officially trade in the Atlantic Ocean for Lake Michigan and try something new in the digital marketing landscape.
About Ashley
Pronouns
she/her/hers
Undergrad
Music business management, Berklee College of Music
Pre-Kellogg Job
Vice president of creative operations, Manncom Creative Partners
Favorite Kellogg experience so far
Attending the Kellogg Super Bowl Ad Review, where I rated ads in real-time based on frameworks I studied in my marketing classes.
Kellogg Candids with Ashley Sonlin
Get an inside look at the Kellogg Full-Time MBA experience with Ashley Sonlin '22. From the classroom experience to student life activities and recruiting, Ashley reflects on her Kellogg experience.