Start of Main Content
People
Andrew Youn '06
The CEO and co-founder of One Acre Fund reflects on his time at Kellogg, writing the business plan for his organization as a student in his entrepreneurship class.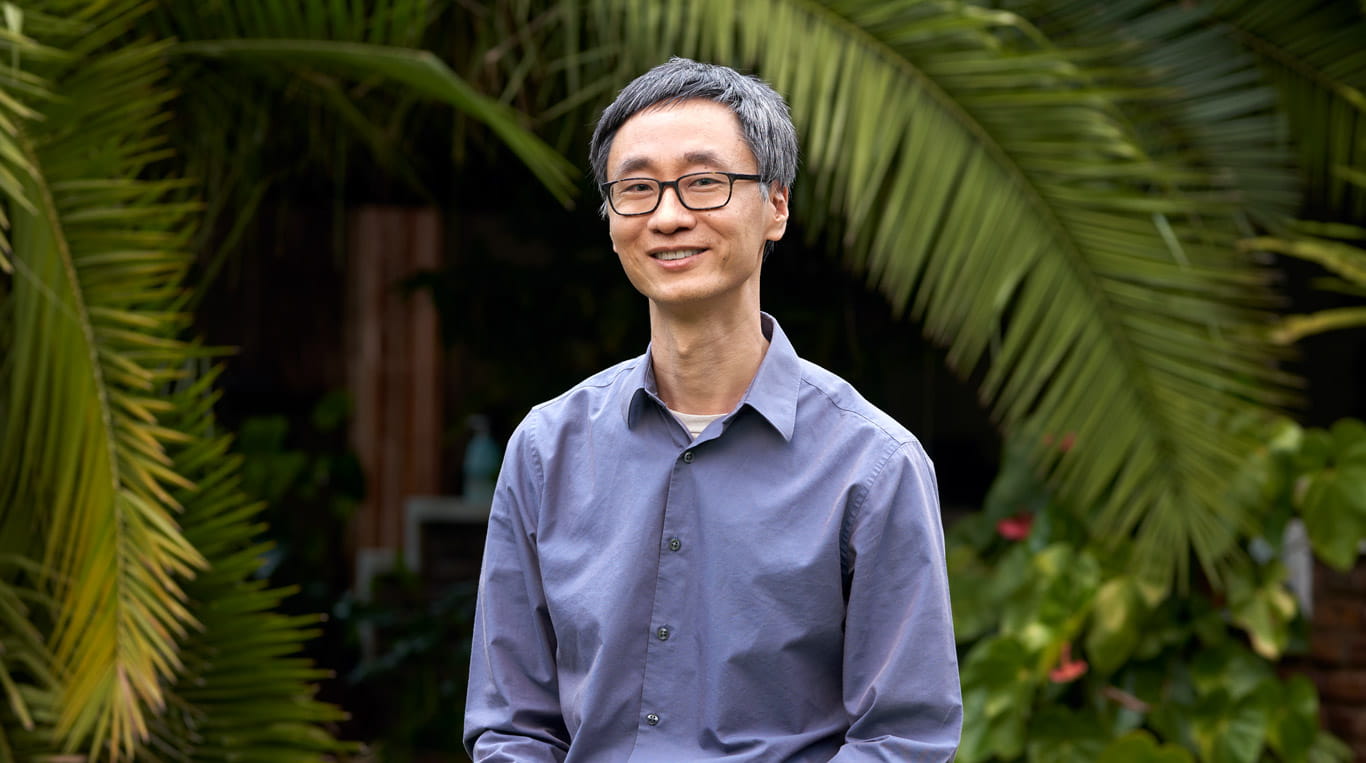 Serving smallholder farmers presents some unique business challenges for Andrew Youn and his team at
One Acre Fund
. The non-profit social enterprise supplies financing and training to help farmers across six countries in Eastern and Southern Africa grow their way out of hunger and build lasting pathways to prosperity.
"We deliver physical farm inputs to thousands of rural locations and there's no FedEx or UPS or anything out here," he recalled. "And so it's been really interesting to just passionately dive into our logistics challenges."
But it's that creative pursuit and challenge that Andrew loves about being a business leader. "I feel like every week a new situation pops up. And in situations like that, it's really nice to be able to go back to the case studies from what we learned at Kellogg, to think about and learn from the thousands of situations that business leaders have navigated through."
For Andrew, it was a combination of those thought-provoking case studies, an internship in Sub-Saharan Africa that he secured through the Kellogg network, and the guidance and training he received in the classroom that led him to develop his initial business plan for One Acre Fund while he was still a Kellogg student.
Equipped with the lessons he learned during his MBA, Andrew went on to bring his vision to life. "Kellogg prepared me not just with the traditional business skill set, but also the emotional qualities required to lead a team," he said. "Also, the listening skills required to respond to customer needs. Ultimately, I think Kellogg helped me combine all those things together in a way that helped me to lead a successful organization in a challenging environment."
About Andrew
Title
CEO and co-founder, One Acre Fund
Kellogg Leaders: Andrew Youn '06, CEO and co-founder of One Acre Fund
Andrew Youn explains how Kellogg equipped him with both the knowledge and empathy to bring to life his vision of empowering farmers to grow their way out of poverty.