Start of Main Content
Experiential learning on
a global level
Team up with international companies to solve current management challenges.
Global Lab represents the capstone of our Global Opportunities at Kellogg. This 10-week experiential learning course blends traditional classroom learning with problem-solving, teamwork and client service.
In Global Lab, a faculty member liaises with clients and solicits business problems for students to solve in teams of 4–6. Students meet with clients to develop a better understanding of their organization and markets and bring their prior experience, other global exposure, and academic coursework to bear on this consulting project, which they finish over the course of the quarter.
Work and the guidance they received from these projects have been implemented by major global companies in many industries. It's the ultimate way to make a global impact during your time at Kellogg.
As a student in Global Lab, you'll learn about the country and region, dive into the company, learn from listening to and walking alongside management, then conduct the research, interviews, and analysis that go into your final recommendations.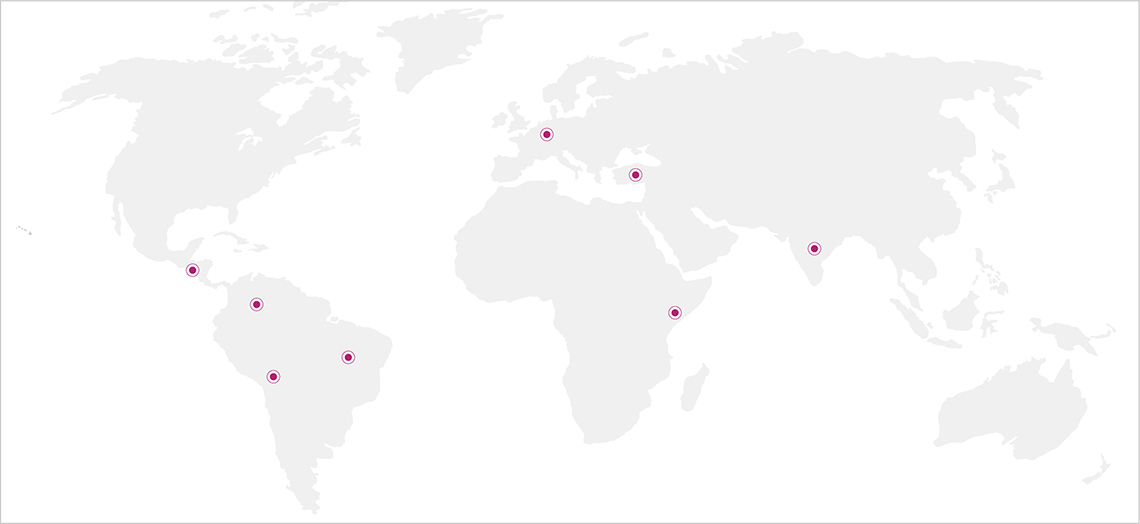 Course description
The 2021 Global Lab offering is Global Lab: Social Impact in the Americas and focuses on social impact and sustainability projects in Puerto Rico.
Learn about the application process and course expectations.
Projects
Global Lab 2021 — Social Impact in the Americas (Puerto Rico) — Project List
Past Global Lab projects have included:
Azul Airlines: Cargo Study (Brazil)
Eberspacher (Germany, India)
Grupo Exito: E-commerce Study (Colombia)
Sanergy (Kenya)
Turkish Airlines: ORD/ATH/TLV Route Study (Turkey)
Alumni testimonial
"Global Lab exposed me to the complexities of international trade and gave me hands-on experience with the challenges small businesses face entering new markets. My client trusted my team to uncover high-margin opportunities in international markets and solve for regulatory and logistic obstacles with shipping their products to other regions. The in-country component of our project and advisor council we had helped my team to contextualize the needs of our client and solve the specific challenges they faced. This project gave practical application for many of the classes I've had at Kellogg while introducing me to completely new market dynamics and business priorities."
Kent Van Horn '20, MMM
Christensen discusses what it's like to teach Global Lab, where teams of MBA students work with overseas organizations on a particular project, typically one around strategy or marketing.
8 minute read