Start of Main Content
Integrative approach to leadership development
Kellogg Executive MBA students have the hunger to learn and grow. You understand that your current success — and realization of full leadership potential — depends on your commitment to learning about yourself as a leader. Throughout the Executive MBA experience, you will better understand your talents, take full advantage of your professional strengths and create greater impact on people and organizations.
Design your journey
Integrated as a thread across the Executive MBA experience at Kellogg, you will design your own journey in leadership development. Design Your Journey is the approach that combines classroom learning with highly personalized and customizable sessions that recognize your individual leadership potential. Through a series of intensive workshops, intentional reflection, interactive coaching sessions and self-assessments, you will hone your unique strengths and refine your leadership skills. By graduation, you will step out with a confidence to identify new opportunities — for yourself, your teams and your organization.
Reach your goals
Design Your Journey empowers you to maximize your potential by helping you grow in four areas:
Increase self-awareness: Understand the ways your talents, insights and life experiences shape your unique capacity to engage and lead others. Explore the role of self-reflection in leadership and career development.
Identify opportunities: Learn how to align your values, goals and aspirations to execute against short- and long-term objectives in a way that creates lasting value.
Inspire teams: Articulate a compelling vision that unites teams and drives performance, and learn to overcome leadership challenges.
Build resilience: Share experiences with your colleagues and classmates to help build your confidence and voice. These are critical factors in shaping the resilience exhibited by top leaders.
Experience intentional, personal development
Leadership development takes work and effort, and at Kellogg we realize that simply presenting the content is not enough; practice and application is required. Three key aspects are designed to intentionally complement one another throughout your journey.
Our team-building series has been designed to sustain team-based trust among your study group, while encouraging deeper self-reflection. This incubator for leadership insights helps you identify who you are as a leader — before leading others. The series consists of five workshops, as illustrated below.

Curricular and co-curricular leadership session topics include:

Executive Presence
A Call to Action: How Your Leadership Will Forge Your Legacy
Beyond Diversity
Values-Based Leadership
Executive speakers, hosted as part of the Lavin-Bernick series, deliver insight on one or more of EMBA's guiding principles. These principles include:

Lead with purpose
Achieve together through collaboration
Promote Kellogg community success
Deliver high-impact with low ego
Participate in leadership coaching
You'll have the opportunity to receive individual coaching sessions with a Kellogg executive leadership coach, certified in several leadership development tools. Drawn from a pool of highly qualified executive coaches that include faculty members and alumni, your coach will help you design a strategy for achieving your leadership development goals.
Take assessments
Shaped by discussion with your leadership coach, personal assessments are available to help you to know yourself more fully, uncover your leadership strengths and define areas for improvement. These assessments may include a combination of the following: ESCI, CareerLeader, and StrengthsFinder.
Values-based leadership
"What a really good leader does is take the time to understand all sides of the issue, not just their perspective. It isn't about being right, it's about doing the right thing." — Professor Harry Kraemer, author of "From Values to Action: The Four Principles of Values-Based Leadership"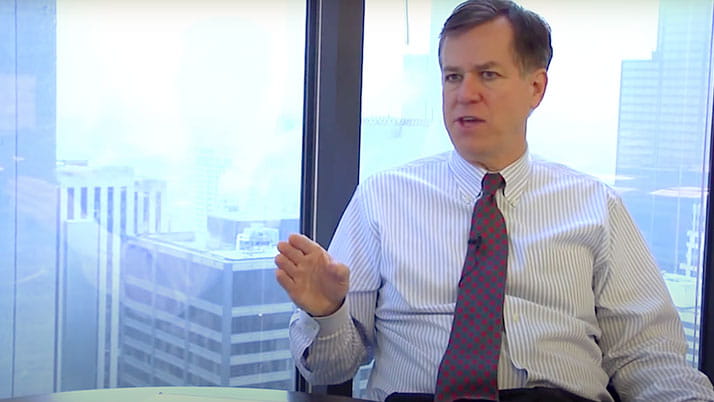 Contact us about the Executive MBA Program at Kellogg
Evanston and Miami Application Deadlines
Jan 2024 (Round 1): August 16, 2023
Jan 2024 (Round 2): October 4, 2023
Sept 2024 (Round 1): August 16, 2023
Sept 2024 (Round 2): October 4, 2023
Sept 2024 (Round 3): January 24, 2024
Sept 2024 (Round 4): April 3, 2024
Sept 2024 (Round 5): June 5, 2024