Start of Main Content
First look: Kellogg Class of 2023 early employment outcomes trending up in finance
Preliminary data shows the financial services sector is nabbing Kellogg talent. Median salary for Two-Year MBA graduates rose to a record high, nearly double their pre-MBA salaries.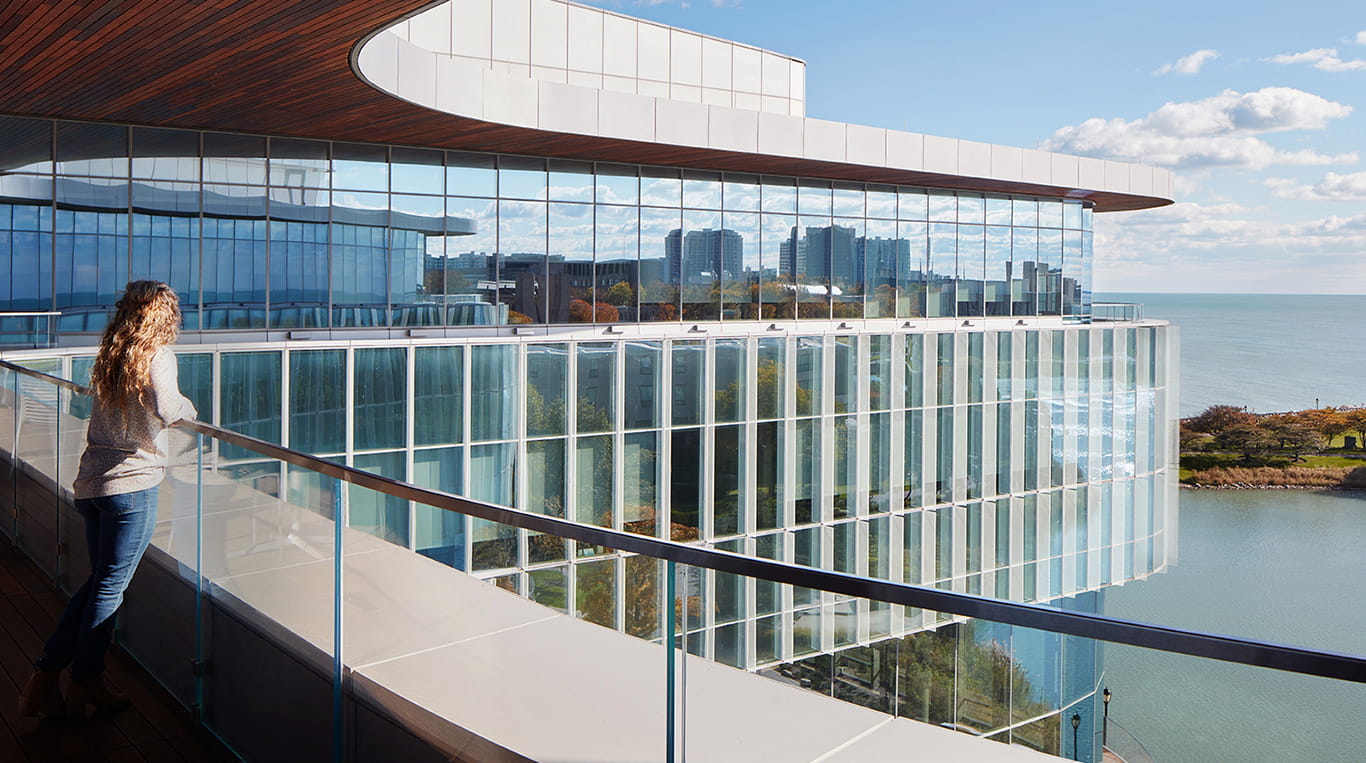 By Liza Kirkpatrick
Assistant Dean of the Career Management Center
As we approach the end of summer, it seems like just yesterday that members of the Class of 2023 were putting on their purple robes and throwing their caps into the air at convocation. But there's more to celebrate, and it is in this spirit that I write to share some of the remarkable career outcomes this impressive group has already achieved by the time of graduation.
While some students are still seeking jobs post-graduation, the majority of Two-Year MBA graduates in the Class of 2023 have accepted an offer. Early data shows this class has so far secured a record-high median salary of $175,000, compared to a median pre-MBA salary of $87,525. This year's salary figure represents a $10,000 increase from the Class of 2022 median salary, and a 25% increase from the pre-pandemic class of 2019. The median signing bonus for this year's graduates so far is $30,000.
Employers across industries are finding next-level talent in Kellogg students. These graduates' success is a testament to the distinct approach to management education we embrace at Kellogg: one that fosters a special combination of analytical, creative and social intelligence and creates agile leaders who thrive no matter how much the business landscape changes.
Graduates landing roles in finance
Preliminary data from this class shows that Kellogg graduates are increasingly in-demand in the financial services sector. As of graduation day, 22% of students in this year's graduating class from the Two-Year MBA Program have accepted roles in this industry, a marked increase from the Class of 2022, when 16% of students had accepted a job in financial services by three months after graduation.
Private equity is the top destination for students seeking jobs in financial services, with 10% of Class of 2023 graduates accepting a job offer so far in this field. Among these students, the median base salary is $190,000, a $20,000 increase over last year. Top PE employers include HIG, Partners Group and Alpine Investors.
Students who pursue PE at Kellogg find a wealth of resources and programming to support them. The Advanced Private Equity Experience (APEX) is a global academic experience for high-caliber students seeking careers in PE. Other opportunities include a variety of courses in the dedicated Private Equity and Venture Capital Pathway, a quarter-long internship through the Private Equity Lab, and the support of senior leaders in the field through the Private Equity Alumni Council.
Other top industries are consulting and tech, where even given the industry challenges, Kellogg grads are still finding jobs at Amazon, Google and Microsoft. Still other graduates in the Class of 2023 have accepted roles in consumer packaged goods, healthcare, manufacturing, retail and more, yet again demonstrating the breadth of interests and perspectives in every Kellogg class.
The Career Management Center and our alumni coaching team partner closely with each Kellogg graduate on their job search as they find the right role and organization for them. We look forward to sharing final data in the fall, which will capture the professional destinations of the rest of this remarkable class of Kellogg Leaders.
Ready to begin your Kellogg journey? Our 2023-2024 application is now open. Learn more about this year's deadlines and application materials.