Start of Main Content
Taking a bite with reHarvest
A snack brand founded by Kathryn Bernell '18 MS, MBA combats food waste by recycling surplus crops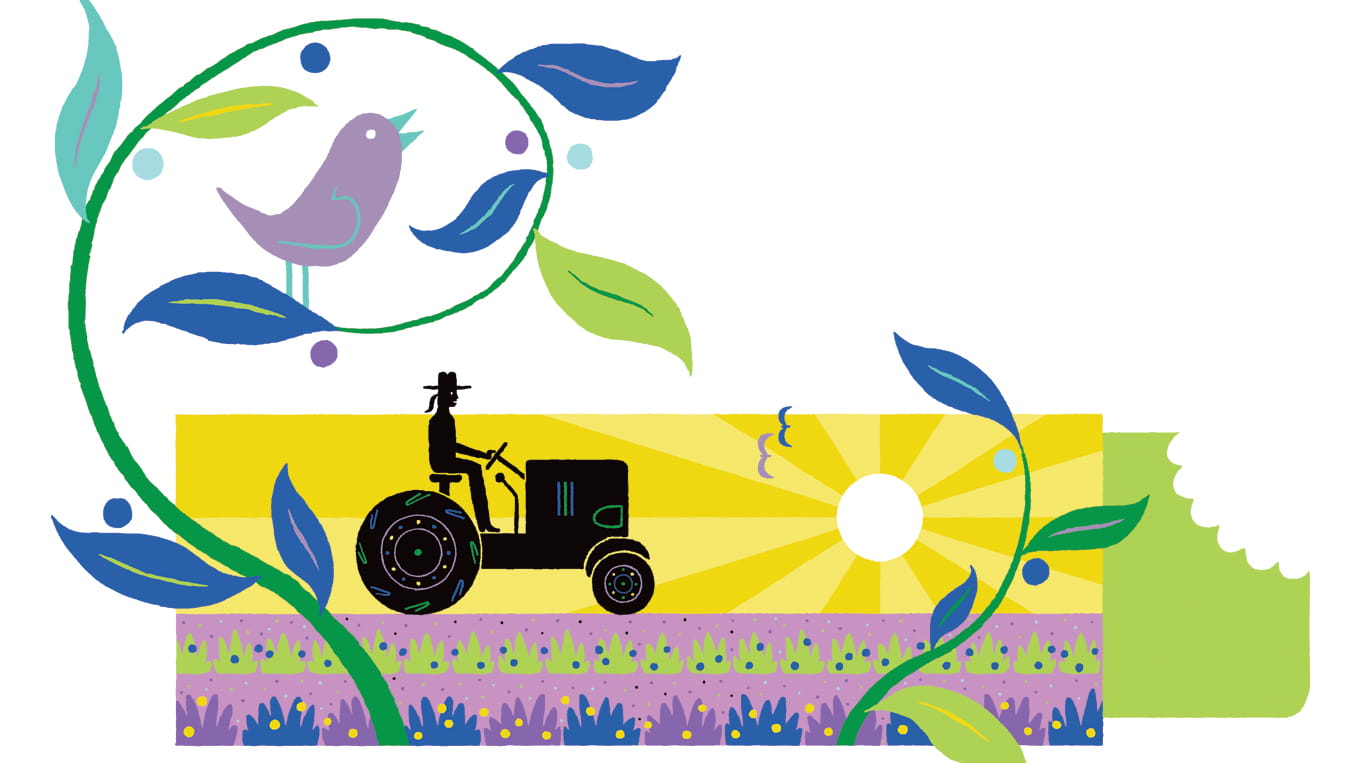 By Michael Blanding
As a busy grad student, Kathryn Bernell '18 MBA, MS struggled to get enough fresh fruits and vegetables, so she came up with an ingenious idea — making batches of smoothies and freezing individual portions into pops she could quickly eat every morning. "I was tired of my kitchen becoming a war zone every morning when I wanted to make a smoothie. This was just my shortcut," Bernell says.
Pretty soon, friends who saw her eating her smoothie pops asked her to make some for them, paying for the products. "People I didn't even know sent messages saying, 'Hey, I hear you are the smoothie woman; how do I get in on this?'" she remembers. "I had inadvertently stumbled on what I see as the next generation of portable nutrition." From those humble seeds grew her company, reHarvest, which now sells packaged smoothie pops through the likes of Amazon Fresh and Sun Basket, and recently raised $1.55 million in venture capital. The pops are not just a delicious way to get a burst of nutrition; they also recycle surplus food from farmers, helping to solve our nation's chronic food waste problem: about 119 billion pounds of food are thrown out each year, according to the nonprofit group Feeding America.

It's no accident that Bernell turned her personal smoothie hobby into a business; she specifically came to Kellogg looking for a way to imbue more sustainability into the food industry. She'd loved working with food ever since in high school, when she cut carrots in the kitchen of a Houston restaurant. After college, she completed a marketing internship with McDonalds and worked for Panera at an R&D plant before taking a role with San Francisco-based energy bar brand Clif. "Seeing how every bar sold helped us reinvest in the livelihoods of organic farmers, I was really motivated to figure out what business opportunities existed to drive change within the food industry," she says.
While at Kellogg, she toured manufacturing facilities where she saw barrels of fruit powder and concentrate but not a single fruit or vegetable. At the same time, she knew that farmers bear all the risk of growing crops upfront, only getting paid when they sell their produce — leading to risk of spoilage for what they can't sell. By taking slightly imperfect produce and turning it into healthy smoothies, Bernell could solve both problems. She spent long hours workshopping her idea at Kellogg, earning the school's Social Entrepreneur of the Year Award before graduating and using the $70,000 prize to buy equipment. She worked off-hours in a soup factory between 6 at night and 6 in the morning to produce her pops; only after she began getting write-ups in publications such as Forbes and People did mainstream food manufacturers give her a chance to scale.
Meet more alumni entrepreneurs in this issue
Kheyti is the 'earthshot' the planet needs
Greenprint Partners is making big plans
New Hope Ecotech has a smarter recycling solution