Start of Main Content
The road to private equity: Open mind required
The global financial crisis forced Jennifer Kwon Chou '09 MBA to reconsider her career path during business school. Today as a C-suite leader in private equity, she shares what drew her to the industry and where PE is headed.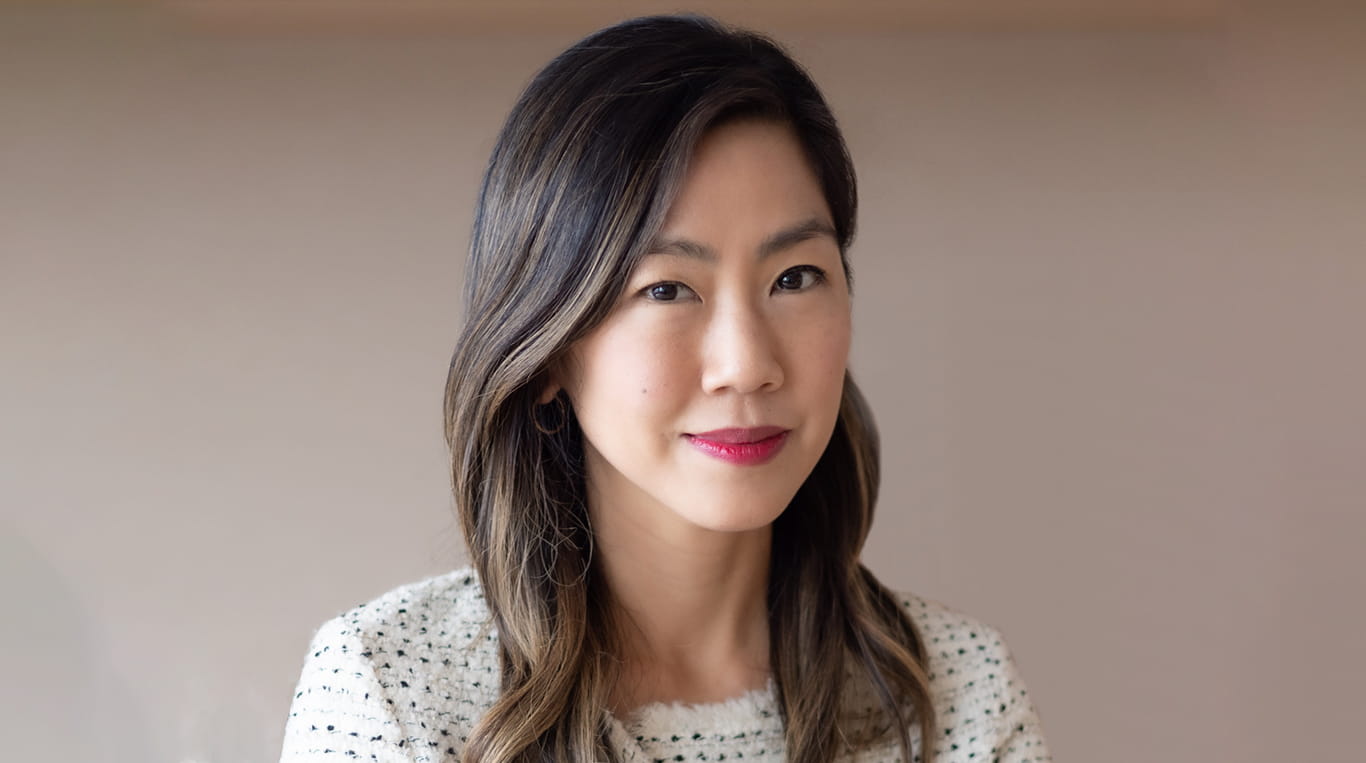 Jennifer Kwon Chou '09 MBA is the managing director and chief strategy officer at The Gores Group. Based in Los Angeles, she has been with the firm for 13 years. She is responsible for overseeing firm strategy, strategic partnerships and the launch of new products. When she came to Kellogg, she planned on pursuing a career in sales and trading. But Jennifer says keeping an open mind led her to her newfound passion in private equity.
Private equity was never on my radar. When I started at Kellogg in the Two-Year MBA Program, I didn't consider PE as an option. My goal was to work on Wall Street, specifically at Lehman Brothers. After my first year of business school in 2008, I spent my summer internship at Lehman, so my timing was interesting to say the least. When I landed the opportunity, I was excited — I had my dream job. But then the market collapsed. The bank didn't survive and there weren't many opportunities to come back to after graduation. I started my second year at Kellogg completely unsure of what I was going to do. At that time, firms in the banking and financial services industry stopped their recruiting efforts.
I began looking at more unconventional, less traditional opportunities. In 2009 I took a class called The Human Element of Private Equity taught by Professor William P. Sutter. As someone new to private equity, I learned a tremendous amount. The class was about the human side of investing. For example, trusting the management team: Will they meet their objectives? Are they properly incentivized? Are they capable of executing? We also learned about the importance of aligning culture and values, all things I appreciated but could articulate better through this class. The experience opened my eyes to the fact that private equity is not just about numbers but also about the human function, about psychology.
Pursuing private equity in a tough job market
After learning the foundations of private equity, I set out to look for a job in a challenging market. I was fortunate at the height of the financial crisis to land a job at a private equity firm in Chicago, where several other Kellogg alumni were already a part of the team. The role was in investor relations, which turned out to be a great training ground. I was able to get a full understanding of the portfolio and exposure to all aspects of the business.
Kellogg prepared me by giving me a holistic approach to investing, enabling me to look beyond just the technical aspects of the industry. Of course, when evaluating investments, you need to get underneath the numbers and get valuation "right," but private equity is not just about the quantitative side of things. Being successful in this field also requires interpersonal and relationship building skills and your ability to articulate a story — all attributes that Kellogg graduates have and why they do well in this industry. It's a given that you are smart and hardworking if you graduated from Kellogg, but your ability to lead, influence and inspire trust are ultimately what set you apart.
Where the PE industry is headed and how to prepare
When I started in this industry, I thought operational private equity was unique. But over the last decade or so, a number of firms have pivoted from financial engineering to actually operating the businesses they own and deploying operational swat teams to create value. Given this evolution, it's important to continue to differentiate yourself as a firm beyond just operational know-how. You must be able to demonstrate your edge — whether through your unique access to deal flow, or through specialization in the types of investments you make.
We have gone through a bull market for a number of years, and investors have been flush with capital. As a result, fundraises were easier, fund sizes increased, and investors backed several spinouts as people felt emboldened to leave large firms to start their own fund. In this current market climate where capital is tight, there will be a need to further innovate and show how you are capable of adapting to a challenging market. Keeping an open mind and finding opportunities where there are roadblocks is going to be absolutely critical. I tell people interested in this career path to think outside the box and always look for ways to evolve.
Early in my career, I used to think business happened because it made business sense, and I didn't realize how much business was driven by relationships. Every private equity job of mine came from my alma mater networks at Kellogg and Penn. The vast majority of the deals we do today come through some sort of personal connection in our network.
Had the financial crisis not happened, it's hard to say where I would be today. If I had to give any piece of advice, it would be this: challenge yourself, figure out your skill set and play to your strengths.
Read next: Blackstone's Ram Jagannath '07 JD, MBA on why well-rounded skills are a must in private equity