Start of Main Content
The art of private equity: It's more than just finance
Riverside vice chair Pam Hendrickson '84 MBA describes her career journey into private equity and why Kellogg graduates thrive in this industry.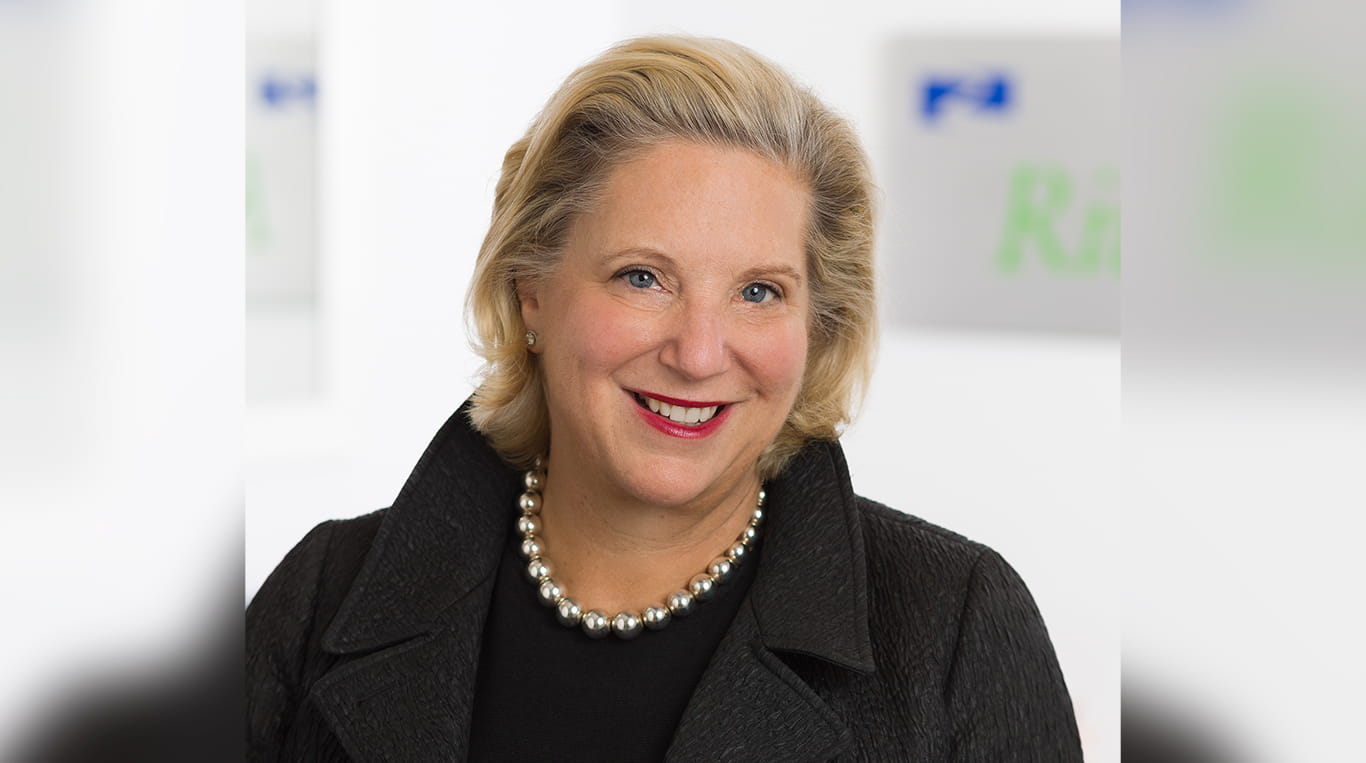 Pam Hendrickson '84 MBA joined The Riverside Company in 2006 after a long, successful career in banking. She currently serves as vice chair and focuses on policy risk for the global investment firm and supervises a couple of funds. A graduate of the Kellogg Two-Year MBA Program, Hendrickson shared with us her thoughts on her career journey, private equity and why Kellogg graduates shine in this industry.
From banking to private equity
When I graduated from Kellogg, I had no clue what I wanted to do. My undergraduate degree is in public policy and history, and I could have gone in several directions. I chose finance for a couple of reasons: I wanted to be in New York City, and a Kellogg classmate of mine told me about the breadth of things I would learn in finance. Someone I really respected also suggested that my finance skills were where I had the least experience. Banking seemed like a great way way to learn and improve my skills. I was fortunate to join JPMorgan, which presented me with a lot of opportunities to move around and learn about the diverse aspects of banking. I worked in financial institutions, real estate and private banking.
After more than 20 years in banking, I wanted and needed a change. I joined Riverside because I wanted to put my general management skills to use and make the firm scalable. Riverside had growth potential and private equity was a whole new side of finance. Riverside is a high-volume firm, and there was a lot of opportunity to help the organization expand. When I joined, we were a $1 billion firm with 50 employees; today we are a $14 billion firm with nearly 350 team members. It has been exciting to be a part of this growing team, and I love being on the frontlines watching the organizational transformation.
How Kellogg graduates shine in a rapidly changing industry
Over the course of my time in private equity, I have found that Kellogg graduates do well because they are used to a team approach, and they have a genuine understanding of general management. While general management skills are often undersold in private equity, they are very important. It is easy to think this industry is only about finance, but it is not. At nearly $10 trillion, private capital is a huge business with a lot of opportunities beyond the transaction. People outside the industry often don't realize that. When I joined Riverside initially as chief operating officer, it wasn't just about the traditional things people think of as "back-office functions." Also reporting to me were deal origination and fundraising, and there was no shortage of opportunities to learn and grow.
Private equity firms have to get growth from their portfolio companies to meet investor demand and generate returns, so firms realize the importance of general management. Being a part of private equity requires the ability to offer advice and solutions, understanding pricing, supply chain dynamics, how to build a salesforce and the importance of branding, among many other core competencies. It's deeper than just knowing numbers because If you want to drive growth, you must have a growth strategy. Kellogg graduates are successful at Riverside and other firms because Kellogg teaches us how to think in a solution-oriented, innovative manner.
Preparing for a career in private equity
At Kellogg, I learned how to take a complex problem and look at it from many perspectives. Now I advise current students who are looking to enter this industry that you need to be deliberate and specific about what aspect of the industry interests you and why you want to pursue it. Generalist private equity firms are going away, so you really must step back and determine what area interests you most. With the way the industry is growing, it is nearly impossible know everything. Kellogg graduates thrive in this environment because they don't come with big egos, and are therefore willing to listen and learn. That spirit is invaluable when coming into private equity.
In my experience, Kellogg graduates succeed in private equity because partnership and teamwork are critical to entering our ever-changing industry. I tell everyone that you have to find a culture where you will be comfortable. Once you find that, you will undoubtedly be successful.