Start of Main Content
Kellogg offers former tech employees MBA application test waiver
Those who've recently been laid off can look to transform their career with an MBA.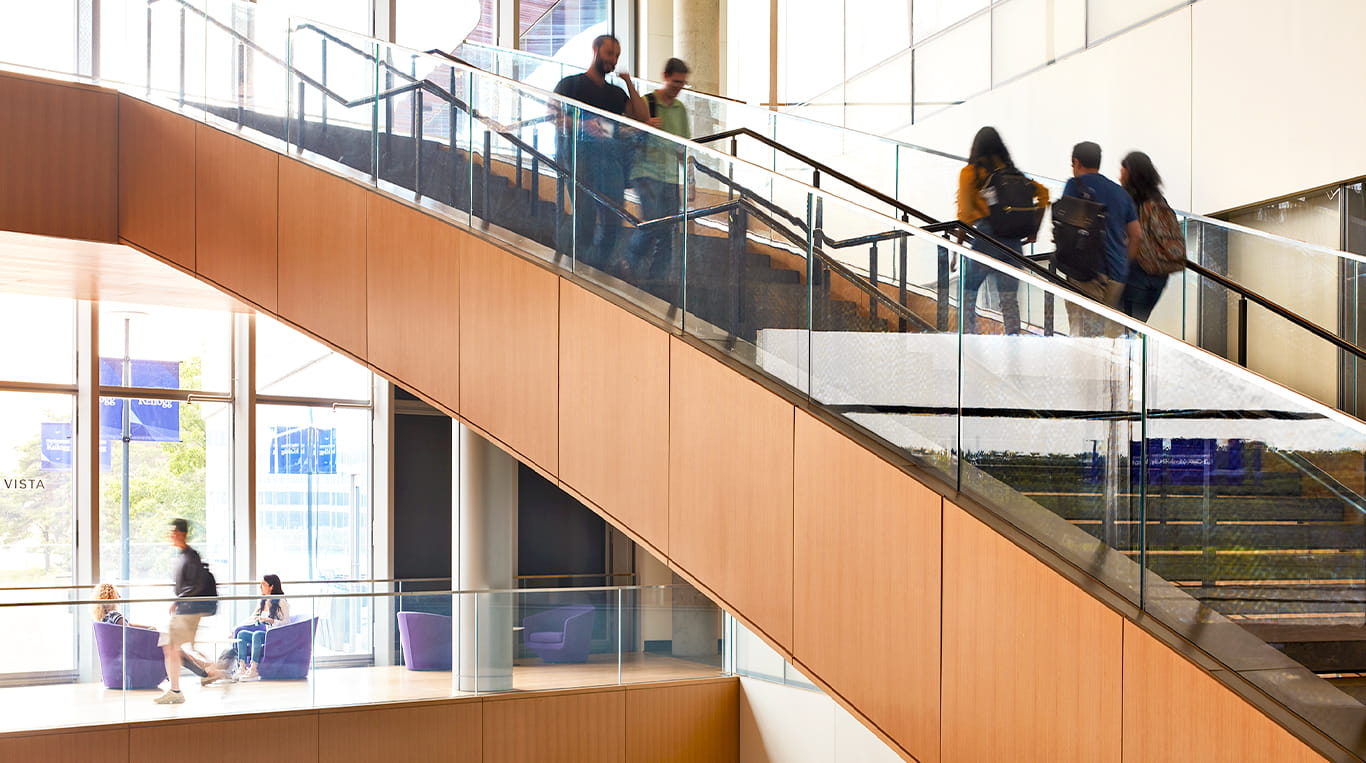 New for January 2023: In response to the recurrent/continuing layoffs in the technology industry, we are extending our testing waiver for our Full-Time Programs through Round 3 and our Evening & Weekend MBA Program Programs through Summer Quarter. We hope this waiver will continue to give high-performing individuals the chance to transform their careers now and for whatever path they choose in the future.
By Greg Hanifee, associate dean, degree programs & operations
At Kellogg, we have a long heritage of acting with empathy and valuing collaboration. It's with this intention, that today we are announcing a special option for the people recently laid off from their jobs in the technology field. If you were impacted, you have the option to apply to one of our MBA programs without a standardized test score.

The numbers are staggering. Since November 1, a reported more than 150,000 tech employees received unexpected pink slips. In January so far, nearly 70,000 people lost their tech-related jobs from over 130 companies. Kellogg is stepping in to help chart the next chapter for this high-performing talent, whose skills can help transform business around the world.

Landing a position at these companies has always been a coveted career achievement. But now, so many people with so much to offer are looking for what's next. Kellogg has always been about leading with compassion and learning to channel analytical skills with personal skills in business. Our focus on the intersection of business and science uniquely positions future leaders to excel in careers across many sectors and companies. We hope this offer will allow some people to speed up their career transformation process. Here are the specifics:
This test waiver is geared for individuals recently laid off in the tech industry. Round 3 applications are due April 5 for Full-Time Programs, and Summer Quarter applications are due March 29 for the Evening & Weekend Program.
Those coming from an impacted tech sector role can apply to Kellogg by providing their transcripts, resume and application which will also include a brief essay on their work experience and most recent role as well as what they hope their transformation will be and how it will advance them.
Applications for all Kellogg Full-Time Programs including One-Year, Two-Year, MMM (a dual degree with the McCormick School of Engineering) and MBAi (a joint degree with the McCormick School of Engineering), as well as the Evening & Weekend Program will be accepted.
It's important to reiterate that not everyone who applies will be accepted. Our degree programs are in high demand and we are only able to take a select number of students each year. This is about giving people the option to apply over a short period of time. It's also important to know that we look at a variety of factors when accepting Kellogg students, including GPA, work experience, career motivation and more.

At Kellogg, our team and our graduates are renowned for a "pay-it-forward" ethos and unending support for one another from the first moments on campus through lifelong career journeys. As a school, we are here for our alumni throughout their careers. We encourage all alumni impacted by these layoffs to contact the Kellogg Career Services for support in navigating their career evolution.

Reach out to one of our admissions officers for more information about how to apply, and we wish everyone the best!